Several years ago, I received an email from a woman who was very afraid. She'd just had her first child- a baby girl – and she'd also just learned that she had breast cancer. She was heading in for her first round of chemo the next day. She asked me to hold space for her.
The next day I asked all of you to do an act of kindness for her. We called it Mindy Monday. Mindy told me that as she received her chemo, she watched our list of acts grow and grow, and that we made her feel loved and brave. After much treatment and warrior-dom, Mindy went into remission. We celebrated.
Mindy and I became friends. Mindy was BRIGHT. Not just smart, bright – LIGHT, BRIGHT. Brilliant, really. She was a pediatrician. She healed children. She was a mama to Lana and a wife to Jordan and a chemosabe to Megan and a best friend to everyone else she met. Mindy and I wrote to each other often. We wrote about illness and healing and pain and parenthood and friendship and marriage and God and how all these things were so completely impossible and miraculous. We talked about how life felt like hell and heaven with not much in between.
When I got very sick with Lyme, Mindy sent me this. Then Mindy got sick again. Really, really sick. They told us it was just a matter of time, now.
Mindy had emergency surgery. During the surgery, they removed part of her brain. After that, our emails to each other were very different. Hers were short. One sentence, maybe. She was worried about her brain. She asked me to write back to her each day so that she could practice thinking and writing.
One day Mindy's emails stopped coming.
I crawled into bed and stayed there for two days. My body was in deep, heavy pain. I told my family it was my Lyme. I knew it wasn't my Lyme.  For two days I didn't shower or really eat, I just laid there wondering what on Earth was happening to my body while knowing exactly what was happening to my body. On the third morning I woke up and I didn't hurt anymore. Everything felt light again. I got out of bed and I opened up my computer and a message told me that Mindy had died. But I already knew that.
Lana's mama is gone.
When I get to heaven, God and I are both going to have equal amounts of explaining to do.
I still feel Mindy. Today's Love Flash Mob is for five families, but all of it is in honor of our Mindy.
For Mindy's Lana.
First, we will raise a small fund for Lana.  Lana won't get to be raised by her mama. Thank God, she is being raised by an incredible father named Jordan and a beautiful village made up of Mindy's friends and family. Lana will KNOW – through them –  how incredible her mama was. But the fact remains that Lana didn't get to be MOTHERED by Mindy for long enough. Mindy didn't get to hold Lana's hand and walk Lana into her LIFE. So we are going to step in and offer our hands.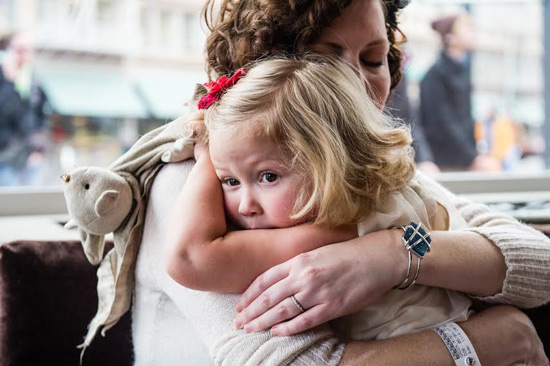 One day – when Lana is old enough – Jordan will hand Lana a box. Inside that box will be a letter from me. The letter will explain that her mother, Mindy, was such an incredible woman that one day in May, hundreds of thousands of women from all over the world came together and gave of themselves to create a Lana fund. When Lana opens that box, when she reads the letter and holds the check – she will understand both as gifts from her mother. Lana will understand that this box is her mother- walking her from her childhood into her adulthood. Holding her hand. Blessing her. THROUGH US. That is what is going to happen for Lana.
HERE IS WHAT IS GOING TO HAPPEN FOR MINDY: Mindy spent her life healing people. She healed them as a doctor with her big brain and she healed them with the love she so freely offered from her big heart. Even when she got sick – especially after she got sick – she kept on healing others. In Mindy's honor, we are going to step into the lives of the following four women. Each of the women you are about to meet is an Angel to her family and community.  Each is also a Warrior fighting a battle against cancer.  And so we are going to step in and show these Angel Warriors that their lives are worth our time and our money and our love. We are going to SHOW UP FOR THEM TODAY because they show up for the world.
You guys, Mindy would like you to meet Tara.
Tara is the 41-year old mother of Liam and Quinn. When Tara was 30 weeks pregnant with Quinn, she was diagnosed with colon cancer.  She is fighting. Every single day she is fighting so that she can stay here and keep mothering, keep healing, keep sistering, keeping living.
We are not going to offer Tara "charity" today. No – we are going to INVEST IN HER LIFE. We are going to raise money to pay her mortgage and to send Liam to preschool.
Tara: you are not alone. You are worthy of every ounce of love that comes your way today. Fight On. You have an army of warrior sisters beside you. All the love you offer those boys and the world comes back to you today. Catch it, sister.
Meet Eileen.
Eileen does not raise children in her home- she raises them in her classroom. A woman named Tricia wrote to us about Eileen. Tricia's son has Asperger syndrome and struggled in school. That's until the year he walked into Eileen's classroom. Eileen's love and skill and determination invited Tricia's son forward for the first time. Because of Eileen, Tricia's son became who Tricia's son was meant to be: bright, happy, confident, full of LIFE. Eileen is an Angel.
Eileen is also a Warrior. She was diagnosed with colon cancer recently. She is 32-years old. Her oncologist gave her two years to live. She said no, thank you to that offer. Eileen found another doctor who believes she can beat the stupid odds. She will need our help to pursue this treatment. We will help her. Eileen helped Tricia's son and we will help Eileen.
Eileen: at Momastery, we believe that LOVE WINS. You are love, Eileen – so YOU HAVE ALREADY WON.
Meet Amanda.
This is Amanda. These are her three boys and her husband.
Amanda was diagnosed with cervical cancer and after treatment she learned that she fell into the 5% of women who are not expected to recover. Amanda immediately began dedicating her life to raising money for women who cannot afford cancer treatment.  Since receiving her diagnosis, Amanda has raised over 40 thousand dollars for other cancer warriors. Yes, you read those sentences right.
Amanda might not have much time left. As her friend reported to us: "she plans to spend the rest of her days showing up for her boys sports and church and lunch dates, enjoying every family moment that God allows her — partly because she recognizes the gifts she has been given in this life and partly because she simply does not want to be forgotten.  She has decided to keep showing up for as long as her body will warrior on."
Amanda's friend told us that the beach is Amanda's "happy place." We are going to send Amanda and her precious boys and her warrior husband to the beach with whatever accommodations Amanda needs. We will make sure that very soon, very, very soon, Amanda is sitting with her toes in the sand – watching her boys splash in the ocean while holding her husband's hand. That's what needs to happen.
 And our Last Warrior.
I cannot tell you the names or offer you any pictures of our last family. Mama is very sick. She is fighting for custody of her baby boy, whose father is calling her cancer reason enough to remove her son from her home. For legal and privacy reasons, that is all we can tell you. But we know every detail. And we know this Angel Warrior is worthy of your love. Come alongside her. She will feel it. She needs to feel that the world has not abandoned her and instead is sending mighty forces to her aid. Those forces are YOU. You are being Sent.
I'll leave you with a few words from Jordan, Mindy's husband. Lana's father:
"The story of my wife — how bright she shined and how fiercely she loved — is too detailed and spectacular to post here fully. So what I will say is Mindy loved Momastery. She loved this place because she loved people, and she recognized in Glennon someone who loved as fiercely as she. I know she would be proud to be memorialized here, and I know this community offered her hope and courage and love during hard times. Thank you for that."-  Jordan
HERE IS WHAT WE NEED YOU TO DO:
1. DONATE. You can make your tax-deductible donation by clicking on the "Angels & Warriors GIVE" button below.
2. SHARE.  PLEASE SHARE THIS POST. We have danced NO FLASH MOB BEFORE with a HIGHER GOAL and FEWER PEOPLE DANCING. Because of some changes to Facebook, fewer and fewer people are seeing Momastery posts which didn't seem too horrible till Love Flash Mob time. THIS IS WHY I AM FREAKING OUT ABOUT THIS ONE. WE NEED YOUR HELP. Usually we ask you to DONATE. This time we ask you to DONATE AND SHARE. Please, please share today's post with your people. Share on Facebook, Twitter, Instagram and the other ones I don't know about. Mass e-mail your friends, call your parents, stand in your yard and read the essays loudly- whatever it takes. We need all the whos in whoville – the tall and the small.
3. DEDICATE. Every single one of us knows an Angel Warrior who was healed here or in the next world. If you'd like to donate in honor of someone you love, please leave his or her name in the comments here or on Facebook. Thousands will be reading and praying.
Okay. Let's Do This. Go. Take YOUR COMPASSION AND LET IT GUIDE YOU. GO. Donate. Do not read this and FEEL but not act. Pity is feeling without acting. COMPASSION IS FEELING AND ACTING. ACT. Small acts with Great Love. That's how this gets done. That is how Love Wins. We each have to MAKE LOVE WIN. On Earth as it is in Heaven.
LOVE FLASH MOB RULES:
We can't do great things. We can only do small things with great love.  And so NO ONE IS ALLOWED TO DONATE MORE THAN $25. EVERY DONATION MATTERS. Click here to see the miracles you have made through prior Love Flash Mobs.
Because Monkee See- Monkee Do is an official 501(c)3, every penny of your donation is tax deductible.
Any money we collect beyond what we need for these families will go to Monkee See – Monkee Do as we continue to meet the needs of families throughout the year. Every recipient of your generosity is vetted by our Board.
Because the members of your Monkee See- Monkee Do Board work for free, WE HAVE NO OVERHEAD. EVERY PENNY YOU DONATE GOES DIRECTLY TO FAMILIES IN NEED.
I love you.
UPDATE AS OF 6:45 PM WED. NIGHT:
You guys. $118,473.50 in 8.5 hours. More than 5,500 donations. Average donation: $20. All five families will get what they needed from us.
So here's the truth: We live in a world where people believe that We Belong To Each Other. We live in a world where people give away hard earned money to strangers. We live in a world where Love Wins. And we have PROOF. Right here.
I cannot stop crying and I will never, ever forget this day for as long as I live and I love you. I LOVE YOU. Tonight Liz gets to call the five families from today's essay and tell them that YOU CAME THROUGH for them. She gets to call them and tell them that Help is Coming. Then I will call them tomorrow and eventually they will be like, "really- you guys can stop calling anytime now."
You guys. THANK YOU. I cannot believe I get to do this life with you. I CANNOT BELIEVE IT. HOW DID WE GET SO LUCKY???? TO FALL TOGETHER AND THEN WALK THROUGH LIFE TOGETHER?? TO BECOME MEMBERS OF THIS CRAZY, UNBELIEVABLE, GRACE FILLED CREW?? All the tears. I cannot believe I have any tears LEFT.
I just emailed about the Love Flash Mob results to Amy and she wrote back this: "G, I have no words. Actually, I have one word: Mindy."
Yes. That's the word: Mindy. Thanks for your help today, Min.
Yours Forever and Ever and Ever and Ever-
G and Sister and Allison and Amy and Liz
The love that you pour out in these Love Flash Mobs continues year-round through the life-giving work of Monkee See – Monkee Do. Because MSMD is run by an all-volunteer Board, we have no overhead so all of your donations go directly to families. If you would like to to the MSMD general fund that supports families throughout the year, you may do so by clicking the button below. Your gifts help us sprinkle more of your radical, wild love all over other warrior families. As always, we will tell you ALL ABOUT IT. Because, of course, you ARE it. We can do hard things, Monkees. Together, We Can Do Hard Things. We DID hard things.
** Due to IRS Rules, because MSMD is an official 501(c)3 (tax-exempt non-profit), the MSMD Board is obligated to retain discretion over which beneficiaries will receive the funds raised today.  For example, if something happened to one of these families that meant the family was no longer an appropriate beneficiary, the Board would use those funds for beneficiaries that meet the charitable purposes of the organization. Since MSMD's inception, we have never used funds for a purpose other than the purpose identified when the funds were raised. **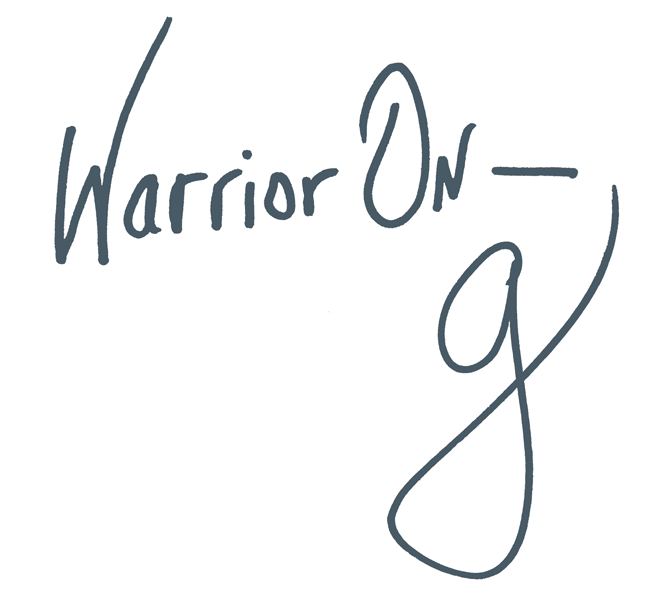 Author of the #1 New York Times Bestseller LOVE WARRIOR — ORDER HERE
Join Glennon on Facebook, Twitter, & Instagram