KEEP INDIE BOOKSTORES ALIVE AND GET SIGNED COPIES OF UNTAMED AT THE SAME TIME!
I love independent bookstores deeply because they love their communities well. Do you know that, on average for every $100 you spent at a locally owned store, $73 stays in your local community?
I am hearing every day from indie booksellers — they are in so much pain. Many are on the verge of going out of business. I want to do everything in my power to support them now, so that they will keep supporting our communities when this crisis is over.
I have signed 2,000 additional copies of UNTAMED and made them available ONLY to indie bookstores. Below is a list of each of the 70 independent booksellers across the country that have signed or unsigned copies of UNTAMED.
If you have considered buying UNTAMED or gifting it to a friend: Please buy now from these small businesses. For these stores, a few book sales make a giant difference.
They are taking online orders – many offer free or reduced shipping across the country – and many are offering local curb-side pickup. Many are also offering the audio book (which I read), and the e-book for immediate download.
If your local indie isn't on list: click here to find the closest indie to you: https://www.indiebound.org/indie-bookstore-finder  and ask them to order signed copies of UNTAMED. They very likely will.
Times are hard. We can do hard things. Like love and support each other from home.
ALL MY LOVE, HOPE & BELIEF IN COMMUNITY – IN US,
G
INDEPENDENT BOOKSELLERS WITH COPIES OF UNTAMED
Please order from your local indie, one of the bookstores below, or order from Bookshop.org to support independent booksellers.
NOTE:  YOU HAVE TO CALL OR CONFIRM BASED ON THE STORE'S SITE LISTING THAT BOOKS ARE SIGNED, OTHERWISE YOU WILL GET AN UNSIGNED BOOK.  LOVE! 
AR
WordsWorth Books (Little Rock) ORDER HERE
AZ
Changing Hands Bookstore (Tempe & Phoenix) ORDER HERE
CA
The Ripped Bodice (Culver City) ORDER HERE
Bookshop Santa Cruz (Santa Cruz) ORDER HERE
Warwick's (La Jolla) ORDER HERE
Vroman's Bookstore (Pasadena) ORDER HERE
Gallery Bookshop and Bookwinkles (Mendocino) ORDER HERE
CO
Boulder Bookstore (Boulder) ORDER HERE
Tattered Cover (Denver) ORDER HERE
Townie Books (Crested Butte, CO) ORDER HERE
Explore Booksellers (Aspen) ORDER HERE
Old Firehouse Books (Fort Collins) ORDER HERE
DC
East City Bookshop (Washington, DC) ORDER HERE
Politics and Prose (Washington, DC) ORDER HERE
DE
Bethany Beach Books (Bethany Beach) ORDER HERE
FL
Oxford Exchange (Tampa) ORDER HERE
GA
The Bookshelf (Thomasville) ORDER HERE
IA
Dragonfly Books (Decorah) ORDER HERE
IL
Anderson's Bookshop (Naperville) ORDER HERE
Volumes Bookcafe (Chicago) Call: 773-697-8066
KS
Watermark Books & Cafe (Wichita) ORDER HERE
KY
Carmichael's Bookstore (Louisville) ORDER HERE
LA
Octavia Books (New Orleans) ORDER HERE
Cavalier House Books (Denham Springs) ORDER HERE
MA
Belmont Books (Belmont) ORDER HERE
Brookline Booksmith (Brookline) ORDER HERE
Harvard Book Store (Cambridge) ORDER HERE
Porter Square Books, Inc. (Cambridge) ORDER HERE
Brookline Booksmith (Brookline) ORDER HERE
Copper Dog Books (Beverly) ORDER HERE
Odyssey Bookshop (South Hadley) ORDER HERE
MD
Caprichos Books (Bel Air) ORDER HERE
MI
Literati Bookstore (Ann Arbor) ORDER HERE
Schuler Books (Grand Rapids & Okemos) ORDER HERE
Nicola's Books (Ann Arbor) ORDER HERE
Brilliant Books (Traverse City) ORDER HERE
Horizon Books Inc (Traverse City) ORDER HERE
MN
SubText Books (St. Paul) ORDER HERE
Content (Northfield) ORDER HERE
Valley Bookseller (Stillwater) ORDER HERE
MS
Lemuria (Jackson) ORDER HERE
MT
Country Bookshelf (Bozeman) ORDER HERE
Fact & Fiction (Missoula) ORDER HERE
NE
The Bookworm (Omaha) ORDER HERE
NC
Flyleaf Books (Chapel Hill) ORDER HERE
Malaprop's Bookstore and Cafe (Asheville) ORDER HERE
Page 158 Books (Wake Forest) ORDER HERE
Quail Ridge Books (Raleigh) ORDER HERE
NH
Gibson's Bookstore (Concord) ORDER HERE
The Toadstool Bookshop (Keene & Peterborough) ORDER HERE
NY
Books Are Magic (Brooklyn) ORDER HERE
Greenlight Bookstore (Brooklyn) ORDER HERE
McNally Jackson (New York) ORDER HERE
Oblong (Millerton) ORDER HERE
Split Rock Books (Cold Spring) ORDER HERE
Strand Bookstore (New York) ORDER HERE
OH
Joseph-Beth Booksellers (Cincinatti) ORDER HERE
Gramercy Books (Bexley) ORDER HERE
OR
Annie Bloom's Books (Portland) ORDER HERE
Broadway Books (Portland) ORDER HERE
Waucoma Bookstore (Hood River) ORDER HERE
PA
The Doylestown Bookshop (Doylestown) ORDER HERE
Reads & Company (Phoenixville) Call: 484-920-3695
TN
Parnassus Books (Nashville) ORDER HERE
TX
Blue Willow Bookshop (Houston) ORDER HERE
VA
Old Town Books (Alexandria) ORDER HERE
Fountain Bookstore (Richmond) ORDER HERE
WA
Elliott Bay Book (Seattle) ORDER HERE
Browsers Bookshop (Olympia) ORDER HERE
Inklings Bookshop (Yakima) ORDER HERE
WI
Boswell Book Company (Milwaukee) ORDER HERE
Books & Company (Oconomowoc) ORDER HERE
***If you are an independent bookseller, stocking UNTAMED, and do not find yourself on this list, please add yourself in comments on my social post and email us at [email protected] and we will update this list.***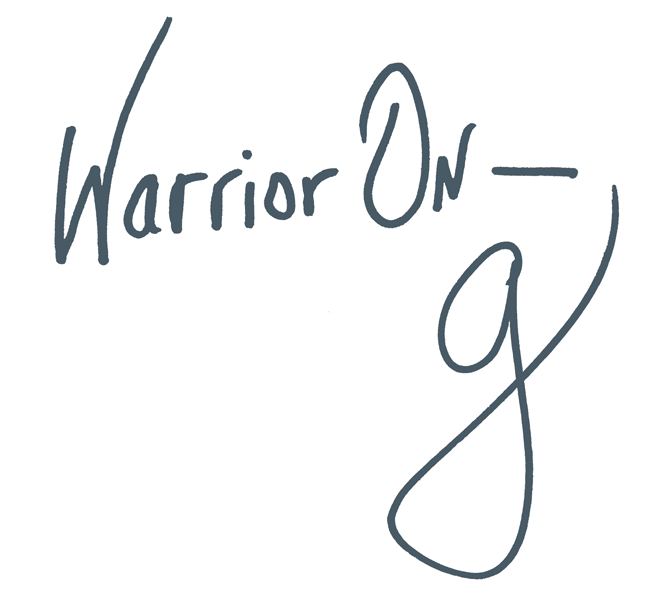 Author of the #1 New York Times Bestseller LOVE WARRIOR — ORDER HERE
Join Glennon on Facebook, Twitter, & Instagram