A few weeks ago, I asked you what you wanted out of life. You said: I want to BELONG. I want to make a difference. I want joy. I want peace.
But when I asked – why don't we have these things already? We said we didn't know how to get them. Our paths weren't clear, we insisted. We didn't know what to do next. We didn't know how to find our calling.  We were a little lost.
Last week I sat in church thinking about the gap between what we know we want and what we actually have, and how to bridge that gap. As I was thinking, I was singing along in my hymn book, and my eyes fell upon the word compassion. I love the word compassion. I tell my children that when they feel the familiar ache of compassion in their hearts- they are to assume that God is saying, "HELP! One of my children needs you. Do something!" I ask my children to ACT when they feel compassion.  I explain that compassion is NOT your heart's pain in my heart. That's pity. Compassion is YOUR HEART'S PAIN INTO MY HEART AND THEN OUT THROUGH MY HANDS. Real compassion demands action.
And then I noticed something special. Look at the first part of the word compassion.
Compass.
We all wonder – what should I do next? Where do I turn? What step do I take? How do I find what I need?
What if the voice of compassion IS OUR INTERNAL COMPASS? What if all we have to do to get what we need down here is run towards the very things and people and places that break our hearts? And when we get there…what if all we have to do is reach out our arms, open our hands and hold space?
I need you to RUN TOWARDS FOUR PRECIOUS FAMILIES TODAY, FRIENDS. I need you to read their stories and look at their pictures. And while you do, please pay close attention to your own body. Please notice how you feel. If you feel that familiar tug of compassion, let it be your compass. Let it be the voice that says- TRY IT. GIVE THIS FAMILY WHAT THEY NEED, AND THEN SEE IF THAT OFFERING RETURNS TO YOU WHAT YOU NEED. Jump in, get involved. See, if just for today, ­offering a stranger radical love provides you with the senses of peace, belonging, joy, and empowerment you're searching for. Let compassion be your compass today.
LOVE FLASH MOB RULES:
We can't do great things. We can only do small things with great love. And so NO ONE IS ALLOWED TO DONATE MORE THAN $25. EVERY DONATION MATTERS.
Because Monkee See- Monkee Do is finally an official 501(c)3, every penny of your donation is tax deductible.
Any money we collect beyond what these families need will go to Monkee See – Monkee Do as we continue to meet the needs of families throughout the year. Every recipient of your generosity is thoroughly vetted by our board. Because the members of your Monkee See- Monkee Do Board work for free – WE HAVE NO OVERHEAD. EVERY PENNY YOU DONATE GOES DIRECTLY TO FAMILIES IN NEED.
Okay. TODAY, MONKEES- WE PROVIDE GUARDIAN ANGELS FOR A FEW PRECIOUS LITTLE ONES.

Friends, Meet Macey. Macey is four years old.
This is her story, in her mama's words.
"Just under a year ago, our little girl, Macey, was diagnosed with Type 1 Diabetes (T1D). T1D is an autoimmune disease in which a person's pancreas stops producing insulin – a hormone essential to the ability to get energy from food. T1D causes lifelong dependence on injected or pumped insulin and carries constant threat of complications. T1D cannot be prevented and there is no cure.
After Macey's diagnosis, we came home to fill our "Diabetes Station" with diabetes friendly food, log books, calculators, scales, glucometers, test strips, lancets, lancing devices, ketone strips, syringes and 2 types of insulin. With four other children in our family, it's been tough to maintain Macey's unrelenting cycle of strict meal and snack times, carbohydrate counting, blood sugar level testing and insulin injections, But we do it, because it's the only way to keep Macey alive. Macey is hypoglycemic unaware which means she doesn't feel when her blood sugar is dangerously low. Because of her sensitivity, we check her blood sugar up to three times throughout the night."
Three times a night. Every night, forever. And constant fear- night AND day- that Macey's level will plummet and they won't catch it. Imagine that.
Macey needs and deserves her own guardian angel on this Earth. Her whole family does. And guess what? GUARDIAN ANGELS FOR FAMILIES LIKE MACEY'S EXIST. AND THEY HAVE FOUR PAWS AND FUR.
Macey's family needs an ALERT DOG. Alert dogs are Guardian Angels for diabetic children. They are trained to smell the chemical changes taking place in the little ones' bodies and alert adults when their blood sugars go too high or too low. These dogs are lifesaving to these children, and life giving to the families. They provide everyone with security and freedom. They come at a high cost, though. A cost that these families already struggling with sky-high medical bills can't pay on their own. Luckily, they have a community that loves them. We are their community.
---
Monkees, Meet Piper.
Baby Girl has diabetes like just sweet Macey. She also has a FIERCE single mama named Tegan who has been pounding the pavement to raise enough money for a Guardian Angel for Piper. Mama Tegan has raised enough to put a deposit down on RAVEN, an alert dog being trained just for Piper. (THAT"S RAVEN IN THE FIRST PICTURE! SISTER PIPER, YOUR DOG IS BEAUTIFUL!) She just needs the rest of the funds so she can bring Raven home to Piper. Tegan told us this:
"Piper can only be left in the care of a few people who understand diabetes. She wants to go play at new friends' houses, but the thought of sending her off with someone who doesn't completely "get" diabetes terrifies me. Once she has Raven I will be able to send her feeling a little better about her safety because she will have her guardian by her side. 
Until there is a cure for type 1 diabetes at least there is a D.A.D. (diabetic alert dog) to not only lessen the constant fear, provide a greater quality of life and more independence for Piper and me; but also give her a constant companion, a source of security and a way for her to feel special while facing this disease head on.  Finding out you have a child with type 1 is terrifying and life changing, but I am determined to do everything I can to allow her to be a kid for as long as possible."
---
Monkees, Meet Finn.
I know. I asked his mom if I could eat him but she said no. I still like her, though.
She told us this about her Finn:
"Finn is wonderful. He sees the world in a way most of us can't.  He enjoys the simple pleasures, like swinging, reading books, and eating pizza. He loves to laugh and he brings so much to the people he comes across, mostly without them realizing it until later
Finn also has a tendency to take off, and he is FAST!  Due to his communication issues, he will not come back when we call his name, nor will he say anything when we call out "where are you?"  On 2 occasions, we have lost him completely, here in our neighborhood.  Any parent knows how awful THAT feeling is…..that sinking "thump" you feel in your belly when you realize he is not standing/playing by you anymore, and you have no idea how long he has been gone.  It's terrifying.  This is just one reason that a helper dog would benefit Finn, and all of us. Adam and I can never totally let our guard down."
---
And finally, meet our little Gio.
His aunt wrote in to tell us this:
My nephew Giovanni was diagnosed with autism at the age of 2. Due to my sister's health issues and Giovanni's condition –  they struggle.  A service dog would change their lives. Both Myrna and Gio stay indoors most of the time because Gio wanders off and gets into dangerous situations. A service dog would assist in keeping Gio safe, provide him with a friend. A service dog would represent peace of mind for our whole family.
Okay. Let's do this. Let's FOLLOW OUR COMPASSION COMPASS and set the world on fire today. Click the "Give" button below and make your donation. Share the living hell out of this post. Post it on Facebook. Tweet it, Print it out and pass it around your office. Email it to your big-hearted friends. Call your mom and tell her all about it. If she's anything like my mom, you will have to donate FOR her and have her send you a check, since she's still not quite sure what this "interweb is all about." Whatever it takes –be creative. Allow us to call these mamas tonight and tell them that their babies' Guardian Angels are on their way home.
Just click on the image below to make your donation. Ready, Set, GO!!! (**UPDATE! THANK YOU!!!! We reached our goal for Macey, Piper, Finn and Gio in 6 HOURS and their doggies are coming HOME! If you would like to give to the general fund for Monkee See – Monkee Do and help reach more children and families, please click the button below.)
** Due to IRS Rules, now that MSMD is an official 501(c)3, the MSMD Board is obligated to retain discretion over which beneficiaries will receive the funds raised today.  For example, if something happened to one of these families that meant the family was no longer an appropriate beneficiary, the Board would use those funds for beneficiaries that meet the charitable purposes of the organization. But since MSMD's inception, we have never used funds for a purpose other than the purpose identified when the funds were raised. **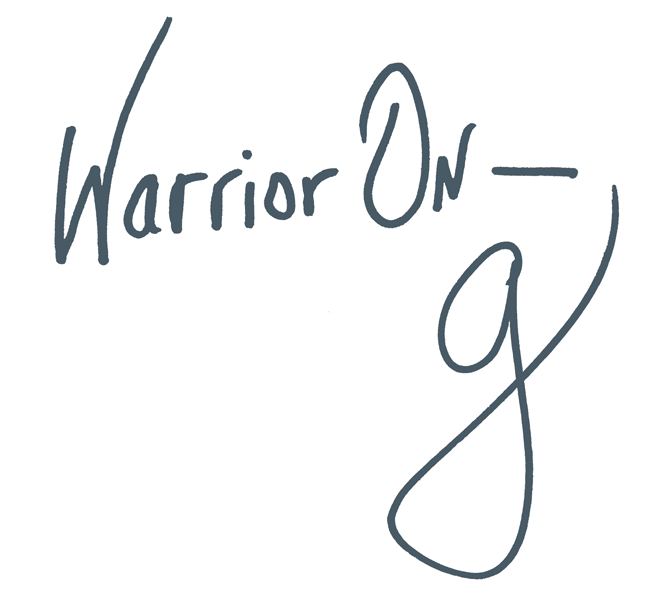 Author of the #1 New York Times Bestseller LOVE WARRIOR — ORDER HERE
Join Glennon on Facebook, Twitter, & Instagram