Lately, more than ever — I've turned on the news and then turned it off in what might be called a teeny bit of despair. This is what I usually think:
So much pain. So much callousness. So much hopelessness.
I need to believe.
I need to believe that the world is good.
I need to believe that people care.
I need to believe that the light is more powerful than the darkness.
I need to believe that it is finally time for women to lead. For us to turn this car around and lead us to peace.
I need to believe that I am PART of something bigger than myself.
I need to believe, I need to believe I need to believe…
And then I remember:
Life is about noticing what you need to believe. And then MAKING IT SO.
Leadership is offering the world exactly what you need — before you have it.
LOVE IS GIVING YOURSELF AND OTHERS SOMETHING TO BELIEVE IN.
I am sitting in my kitchen writing this and the tears won't stop coming because:
 I BELIEVE IN US.
Thank you for MAKING THESE THINGS SO:
The world is good.
People care.
Light will always will always will always overcome the darkness.
There is no force. NO FORCE greater than love.
Our time has come. 
We are not alone. We are part of something bigger than ourselves.
We can do hard things.
We Belong to Each Other.
Love Wins.
And now: A word of breathless gratitude from the ones basking in your light: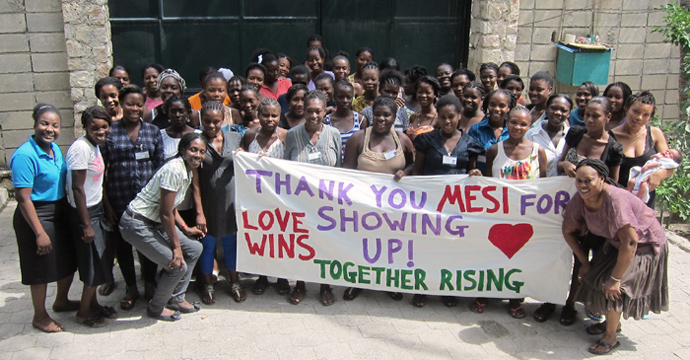 Dear Lovers of Women, Dear Sisters that Show Up,
This thing you have done in the last 24 hours  —  Can you even believe it?! (No.I am sure not. Because SO unbelievable.)
I am writing for all of us at the Heartline Maternity Center when I say, we don't at all comprehend or believe what you just did. We want you all to know this: The depth and breadth of this love will unfold for years to come. **YEARS**
When we consider that each life is ascribed unsurpassable worth, and that this gift you've given will allow many more women to give birth safely – where they will be honored as individuals, and surrounded by love … And then you consider how love changes people and they take that love they receive and go touch others.
There is literally no way to quantify what this Love Flash Mob has birthed in Port au Prince, Haiti.
We feel all the things right now. Not an exhaustive list: Grateful, Excited, Nervous, Thrilled, Humbled, Anxious, Jubilant, Hopeful -and mostly, Overwhelmed by Love.Thursday each week the pregnant women all gather for class, community, and consultations.  Today as we gather we will be celebrating how loved and worthy each woman is and celebrating the gift you have given.
Jittery with Joy –
Tara Livesay for the entire staff at Heartline M.C.
And: a message from Ann, our beloved midwife in Germany:
"I am so amazed by your community!!!! I was crying as I read through all the comments, so much LOVE there. We feel it. I think last week we all had a little moment of darkness as it was continually getting colder, women and children were cold and there was no BREAK from all that. Refugees just kept coming and everything and everyone was overwhelmed. Thanks to your amazing community we can now provide things that will give a little light, a little warmth! Many thanks!!!!"
On the left is Jeanne, one of the midwives volunteering in Berlin right now. And on the right is a mom who was just came into their office for help this morning. Jeanne told her that we are coming.
"They're coming," she said. "Our sisters are coming."
I can't say any more words. That's all I've got. If life gets any more beautiful than: Our Sisters Are Coming, then I just won't be able to take it.
I love you. Thank you for believing. Thank you for Making It So.
Love Flash Mob by the numbers:
24 Hours
$475,141 Given
21,598  Givers
$22 Average offering
1 World Changed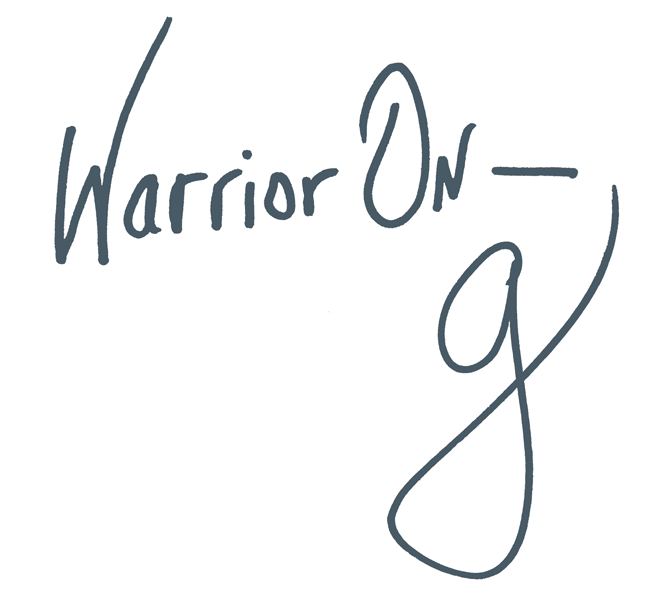 Author of the #1 New York Times Bestseller LOVE WARRIOR — ORDER HERE
Join Glennon on Facebook, Twitter, & Instagram