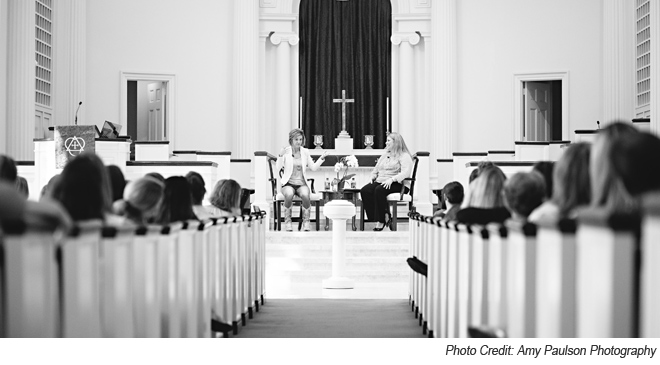 Last month, I was in a room with four hundred women, and we were laughing and crying and just BEING together. Halfway through our time together, a woman stood up and said, "Glennon, what would you say to help people understand the importance of being there for a friend who has lost a child? We lost our daughter, Ansley, seven years ago and most of our friends and family have just fallen away. Now on her birthday and Angel Day- I might receive a card or two. It's just not enough. Our baby is gone and we need the people who knew her to talk to us about her, but they don't. Everyone we loved is just silent about it. It makes me feel like Ansley is forgotten. It feels like the world is pretending she never existed."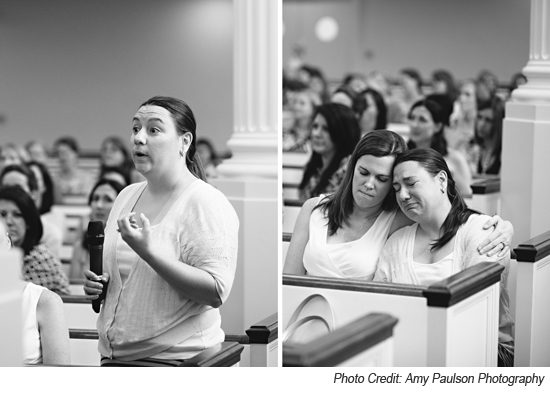 I just looked at her for a long moment. The room was completely silent. It was clear to everyone that this woman had single-handedly escorted the four hundred of us into the most important moment of the evening.
I finally said, "What is your name?"
She said, "Jessica."
I said, "Jessica- you tell us. What would YOU tell people to do?"
And she said, "SHOW UP. Show up right away and then keep showing up. Don't worry about saying the right thing, there is no right thing. Just say SOMETHING. Just tell us you haven't forgotten. And say their name. It's like people are afraid to remind me of her- as if I'm not already thinking about her every moment of every day. Everyone avoids her name- but we still need to hear their names spoken by people who loved them."
I thanked Ansley's mama for saying what we all needed to hear. For telling us that when it comes to tragedy- what a friend does is pull together all her brave and run towards the heartbreak and mightily resist the urge to try to fix it and instead just sit in it and soak up a little bit of the love and pain.
And then she says her name. Often. Because your friend is still Ansley's mama, as certainly and surely and eternally and solidly as you are the mama of your babies. That's who she STILL IS. Somehow now more than ever. She doesn't know herself any other way and she doesn't want to. And so when you don't acknowledge that part of her, it's like you're not even there with her. She needs you to be there with her. With Ansley's grieving mama.
I said, "Jessica. I don't know what to say. But listen, I'll tell you one thing. Ansley's Angel Day is not going to pass silently this year. I know some people who would love nothing more than to stop and remember Ansley with you. They are the Monkees. You tell me Ansley's date and then you visit us on her day. "
And Jessica cried and we all cried together – all four hundred of us – for the loss of a baby girl and the pain of a mother and the soothing balm of women who rush toward each other and sit and cry with each other and just give up on saying too many words at all.
Today is Ansley's Angel Day- July 14. I imagine that Jessica will wake up this morning and look out her window and wonder how in the world it is that the world can keep spinning on the day that her own world died.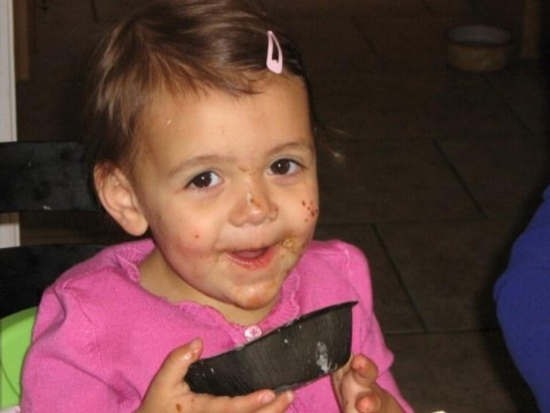 I would like for us to stop the world for a moment today to remember Ansley, to honor Jessica, and to hold space for all of our sisters' great loss and pain and love. Let us do this in two ways:
Please leave a comment here for Jessica. She will be reading today. Let us show her we cared enough to STOP today and say Ansley's name. Let us tell her that she is not the only one who is feeling the width and depth today of the loss of Ansley. Also, in your comment- tell Jessica where you're from. It makes the love feel more real when you can see that it's covering the globe.
Then please, in honor of Ansley and Jessica- call to mind a friend who has suffered a great loss and then reach out to her. If you can't call her, email her. If you can't email her, text her. Don't let your lack of time or the perfect thing to say stop you. Just do it. Stop the world for a moment in honor of her. That's what we do when we pause in the middle of a busy day to reach out to someone who is hurting. We say "to me, you are worth stopping the world for."
MS-MD has donated $700 to the Sudden Unexplained Death in Childhood Program in honor of Precious Ansley (who would have been a nine year old girl today) and in honor of her Warrior Mama, Jessica, and in honor of all of you who have lost your babies. I am stopping my world today to tell you that I have no perfect words. I am just here, and I am so very, very sorry.
Love,
G and TWMF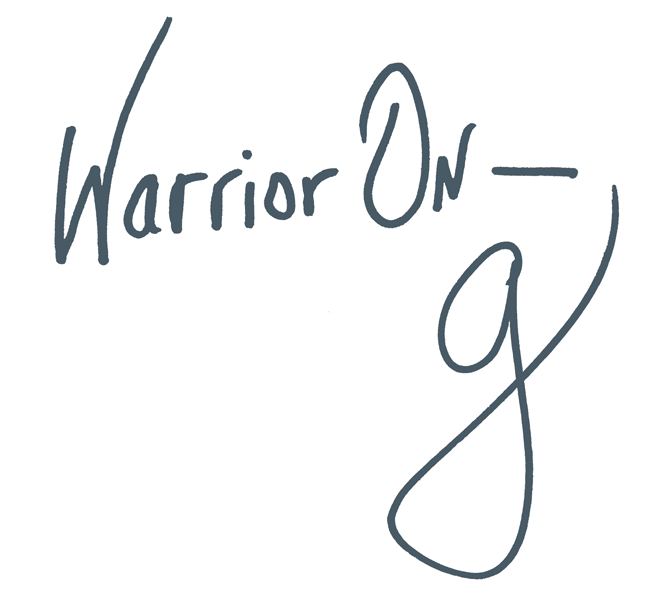 Author of the #1 New York Times Bestseller LOVE WARRIOR — ORDER HERE
Join Glennon on Facebook, Twitter, & Instagram