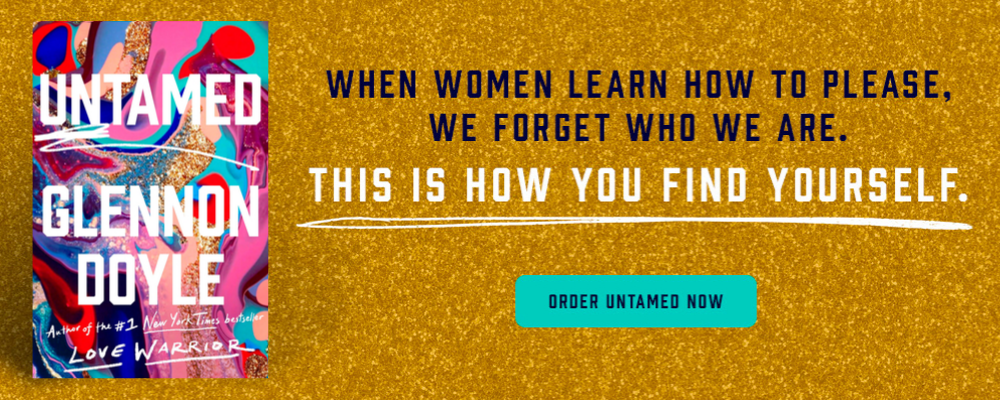 This is a sacred day to me. The most important thing I've ever written–my new book UNTAMED–is available for the first time TODAY.
I'm often asked why I don't publish books more often. My answer is this: I never write a new book until I've become a new woman. Over the past few years, I became a new woman. UNTAMED tells that story.
At an event for LOVE WARRIOR, a woman walked into the room and the moment I saw her, three words filled my entire being: There She Is. I knew, from my roots, that she was my person. To honor that knowing–to honor myself–I dismantled and rebuilt my entire life. Loving Abby and creating a life with her was the first decision I ever made not as a good girl, but as a free woman.
UNTAMED is my deeply personal story of discovering, fighting for, and claiming the great love of my life. But this book is not about finding your Abby.  It is about finding yourself.
UNTAMED is about how we got caged by the world's expectations of us, and how we break free. It is about how to reclaim yourself, love yourself, trust yourself and abandon others' expectations so you can stop abandoning yourself.
It's the story of how I learned, through my relationship with Tish, that a responsible mother is not one who slowly dies for her children, but one who shows her children how to bravely live. It's about how I stopped being a martyr and started being a model.
It's the story of how I learned–through my divorce and blending my family–that a "broken family" is one in which any member has to break herself to fit in.  And a whole family is one in which each member has the freedom to bring her entire self to the family table:  to remain whole and still belong.
It's the story of how I learned to set boundaries, make peace with my body, channel my anxiety, and honor my anger. It's about how I finally discovered the big deal about sex.
It's about how–when we stop pleasing and start living–we become women who can finally look at ourselves dead in the eyes and say: There She Is.
Today I am asking you to pre-order UNTAMED. Even if you usually wait until a book hits the library, or buy it the week it's out, please consider ordering today.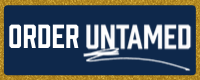 It matters to me and to other authors that you vote for our art by buying it as soon as you can. It signals that there are people who believe in our work, which allows us to keep making it. The UNTAMED team is a handful of fierce, dedicated women. We have been working for two years in preparation for today. Your pre-order today means more than I can tell you.
Here's another reason to order today. We are doing a special signed print run of UNTAMED that includes a beautiful page with the cover art and the vital question: What Would You Do If You Trusted Yourself?
I am going to sign every copy of this limited printing. Think of your people who are going through the thick – in other words, all of your people – and consider gifting them, and yourself, a special signed copy of UNTAMED. Once this first printing is gone, there won't be any more. We don't know if the quantity will last two hours or two weeks, so please order for yourself and your people today. Signed copies are available through independent bookstores, Barnes & Noble and Books-A-Million HERE.
In the coming weeks, as I sign each book in the limited print run, I will be sending my love and a personal blessing to each of you. I don't know if that woo-woo stuff works but it makes me so happy and thankful that each of these books will go from my couch to yours, my hands to yours, my heart to yours.
When I finished writing, I sent UNTAMED to Liz Gilbert. She read it and wrote to me: "This book will liberate women—emotionally, spiritually, and physically. I believe you were born to write this book." It's true. I finally freed myself enough to be able to say what I've been desperate to say for my entire life.
My dream is that–since freedom, joy, and peace are contagious–they will leap off each page of UNTAMED and into your hearts until each of us is free to live as the people we were born to be before the world told us who to be.
I LOVE YOU. I LOVE US.
G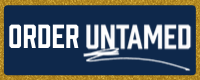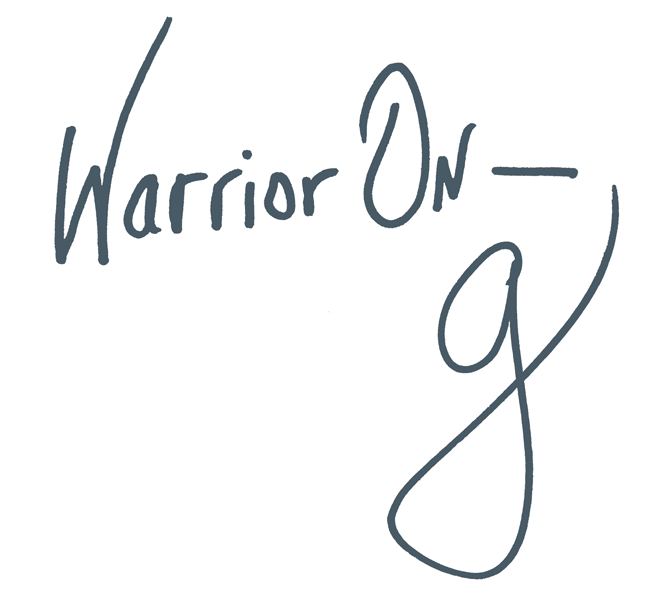 Author of the #1 New York Times Bestseller LOVE WARRIOR — ORDER HERE
Join Glennon on Facebook, Twitter, & Instagram