ON #BLACKFRIDAYS WE TURN OUR RAGE INTO CHANGE.  
TODAY IS THE SECOND OF OUR #BLACKFRIDAYS.
It is my job to listen to and serve women. Here is what you have told me you need at this moment in history: Solidarity, Healing, Accessible/ Effective Action Items, and Ways to Confront the System. So, that's what we are doing with our RAGE on #BlackFridays with our RAGE.  We will: Represent, Act, Gather, & Exit. 
On #BlackFridays, we take action where we live, exit our workplaces and schools, and disrupt business as usual to build power that transforms our society. We are a show of force in the streets and in the halls of government, corporations, and institutions alike. Last week thousands of women joined in the first #BlackFridays action – it's time to escalate!
TODAY (10/12), on the second of our #BlackFridays, we will:
On #BlackFridays, we wear black to show our solidarity with each other. This is no small thing. It is brave as hell to out yourself as a warrior for women, children, and justice. Do it. Be brave. Wear your courage and your fury.
Let your sisters see you! Wear Black, take a photo, and post online. Your story can start out by saying: "On Fridays I wear black because…. #BlackFridays."
 
HERE ARE THIS WEEK'S ACTION ITEMS:
COMMIT NOW TO THE LAST WEEKEND:
Study after study shows that the most effective way to get people to vote is by having conversations with them in the four days before Election Day (Saturday, November 3rd–Tuesday, November 6th). It's when we remind voters to get to the polls and make sure as many people as possible have their voice heard at the ballot box this year. And the clock is ticking! The election will be in just a few short weeks. There are 435 seats in the House of Representatives, and Swing Left has identified 84 of the most competitive races, where Democrats have a strong chance of winning.
Swing Left (follow them!) will show you the top voter contact events for your most competitive Swing District campaign.  Commit now to devote part of The Last Weekend turning out vote – sign up here.
WOMEN'S SLATE:
Hundreds of women stepped up to run for House seats this year and many of them are on the ballot in November. But in 23 critical Swing Districts, they're running against Republican incumbent men who have had years to stockpile big campaign war chests. One major way you can support these women candidates is to donate to all of them at once through Swing Left here.


On #BlackFridays we will hold walkouts of our homes and workplaces to protest the status quo.  Walkout for the day — or gather your friends to walkout for a brief moment of solidarity — to show that we will not blindly serve a system that refuses to serve us. On Friday, at 3:00 PM wherever you are, walk out or exit work in protest. Record yourself (if you can) and your community walking out,
here is a sample video of the cast of Blackish walking out
.
Please take pictures of when you do any of these 4 things, and post them to your social media with #BlackFridays so that other women can find us, and so the world can see our united focus.
Do all of these, do one of these, and if you can't do any of these — there will be another sister showing up for you. What matters most to me is that you asked for these things, and now you have them. In times like these: I need my sisters to have what they need.
IN SOLIDARITY, LOVE, FURY & RELENTLESS HOPE,
Glennon (and the other fierce sisters of #BlackFridays)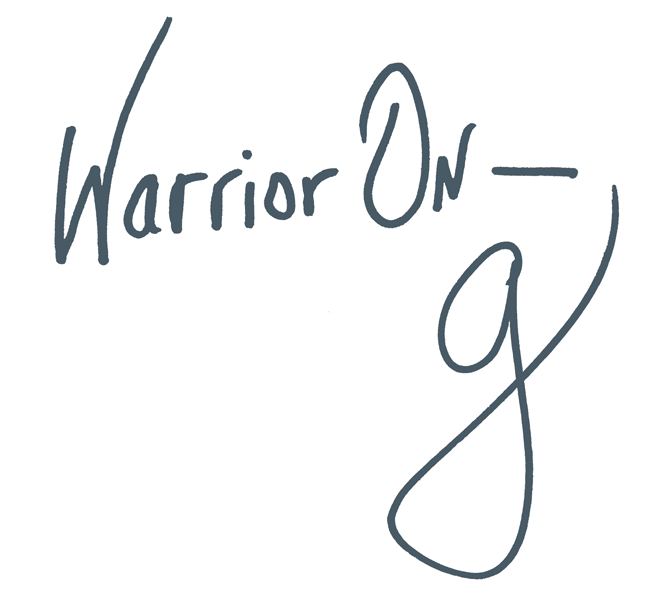 Author of the #1 New York Times Bestseller LOVE WARRIOR — ORDER HERE
Join the Momastery community on Facebook, Twitter, Instagram & Pinterest