IT'S THE MOOOOOOST, WONDERFUL TIIIIIIIME OF THE YEAAAAAAAR!!!!!! 
Today is the Holiday Hands day for folks who need a little extra to post their needs. If you need something to lighten up the holiday for your precious family — Rest! Breathe! Your Sisters are already on their way!!!  If you know someone who might need this program – forward this on. We are HERE FOR THEM. 
If you have a little extra to give this year or know some folks who do, pleasepleaseplease mark your calendar to meet us back here on TUESDAY, November 14 to review the requests and find your family match for this holiday season.  WE BELONG TO EACH OTHER. LET'S PROVE IT.
To list your needs and become part of Holiday Hands 2017, please read below and then click here.
IT'S OUR SEVENTH ANNUAL HOLIDAY HANDS!!!!!
As we begin our Seventh Holiday Hands, a love project that has made the holidays brighter for more than 3,000 families, I'm thinking back to how it started that day in 2011:
I was watching a news story about the economy recently and there were many families talking about how they were going to have a hard time buying gifts for their children this year. Some said that having their usual Christmas dinner was not an option, because they didn't have the money for the turkey and the stuffing and the yummy desserts. Some said they were worried about paying the heat bill during the holidays. One man said he just wanted to buy his wife a little necklace, a little something to show her how much her work at home meant to him, but he couldn't. There just wasn't any extra. None. All of this made me want to stick the fork I was holding directly into my eye.
Then I started thinking about how there are probably many of YOUR FAMILIES in these situations, and that made me want to put my fork down and start brainstorming. Because no way. Not on our watch. We might not be able to fix everything, but we can do some things. We can acknowledge each other's needs, hear them, and then help each other in little ways, because we belong to each other.
I'd rather my kids have three holiday gifts and your kids have three holiday gifts, than my kids have six gifts and your kids have no gifts. That's the bottom line here, for me. And I bet it is for you, too. I think I know you well enough to know that you agree.
I figure that everyone reading this has a need this holiday.
Some of us don't have enough this year. These folks need a hand putting food on the table and buying gifts for their kids.
Some of us have a little extra this year. These folks need to reach out to other families and share, in order to wake themselves up and connect and really experience what the holidays mean.
And some of us have just enough. These folks need to sit back and witness some miracles, to keep believing in people and love.
We all have needs. When we don't share our needs, out of pride or fear of rejection, we deprive other people of fulfilling their needs. Sometimes we need to receive and sometimes we need to give. Seasons change. So please decide which type of person you are this year, and participate accordingly.
That's how it started…with a little idea and a lot of love. And now Holiday Hands has evolved into a program that has served more that 3,000 families. It's MAGIC.
Last November, the day after the 2016 Presidential election, our incredible community fulfilled the wishes and hopes of almost 700 families in 6 hours. When I think about how Holiday Hands has grown over the years, I am astonished, overwhelmed, filled up, exhausted, and mostly—grateful. Grateful for the courage of the askers and grateful for the character of the givers. Grateful to see such beauty emerge during hard times.
Here are just a few of the 700 people whose needs you rushed in to meet last year:
Jen wrote us this:
I'm Jen. I am wife to Brad, Mama to Maren (9) and Greta (5). I have breast cancer — the bad kind — Stage IV, terminal, metastatic. My doctors tell me I have 8 weeks to 2 years to live depending on how the cancer grows. For much of 2016, I have been "sick". I am (mostly) able to do all of my normal, fun, stay-at-home mom jobs, but I feel like I have the flu most of the time.
Truth: I am a fierce, joy-seeking, enthusiastic, intelligent, loving person.
Truth: I am weary.
This holiday I could use a little boost. I don't know what to ask for. My current Christmas wish list is a bit dreary and all has to do with recording me for the future of my girls (gift certs for photo books and old photo/video/film digitization). These legacy choices are good things and will mean a lot to my girls in the future, but I admit in the rawness of this holy space that Glennon created that it is woefully sad to not be asking for normal things for "the future" me.
Krista wrote us this:
My husband is a tireless worker who always puts his family first. He works in the Canadian oil industry, which as you may know has been struggling for the last couple of years. During this downturn, he has had his wage reduced three times while watching more than 2/3rds of the staff at his company lose their jobs. We are incredibly grateful that he is still working but money is understandably tight. He has been wearing shoes with holes in them and refusing to replace them because we have two small kids who need good winter boots, warm coats and the things kids need replaced on a regular basis. He would never ask for anything for himself and I would love to surprise him with some shiny new shoes. Thank you for your consideration. I love the Momastery community. Together, we can do hard things.
Amy wrote to us: 
My eight year old twin boys are still wearing size 6-7 coats this year. They're a bit too small but they just keep wearing them. I would love to surprise them with new coats for Christmas. One of them likes soft fleece type and the other like smooth puffy coats. They are the sweetest boys and never complain about stuff they don't have. Thank you for considering us. I LOVE this community.
Each of those needs was filled to plenty.  And those are just THREE of the listings. THREE. Out of hundreds and hundreds.
80 people wrote in asking simply for notes and prayers from us. I tried to count the number of responses to each of those listings and had to stop after the first two, because more than a hundred of us signed up for each one and counting is hard. After that I just scrolled and scrolled, with heart overflowing.
That is part of what we did last year, and we're going to do it again.
Let's get started.
Today is the day for folks who need a little extra to post their needs. If you know someone who might need this program – forward it to them. We are HERE FOR THEM. If you have a little extra to give this year or you know some folks who do, pleasepleaseplease mark your calendar to meet us back here on TUESDAY, November 14 to review the requests and find your family match for this holiday season.
 PLEASE READ THESE GUIDELINES. THEY ARE MORE IMPORTANT THAN EVER THIS YEAR:
First: Please read and reread and rereread the instructions before posting a listing or asking questions.
Second: Starting in 2013, we set a cap of $100 on each request (per family) in order to be able to help even more families. HOLIDAY HANDS is the time when strangers help other strangers provide holiday cheer for their families. It is specifically designed to help provide for the holiday needs and wants of families so that they can put the funds they would have spent on gifts toward other needs.
Third: Requests may be submitted to us for a limited time. You will receive a confirmation email once you submit a request—please be sure to check your SPAM e-mail folder. We will keep submissions open until we reach our Holiday Hands capacity (which could happen in a matter of hours or days).  Requests will not automatically be posted when submitted and just because a request was submitted does not mean it will necessarily be part of our Holiday Hands program. Rather, we will be collecting and reviewing requests and then we will post the final, approved requests that will be part of Holiday Hands on TUESDAY, NOVEMBER 14
Fourth: Every year, after Holiday Hands is shut down, Together Rising continues to receive and fill requests for holiday miracles through mid-December. If you would like to make a one-time or monthly tax-deductible contribution directly to Together Rising to allow us to help those families, please click here to donate.
 WE BELONG TO EACH OTHER. LET'S PROVE IT.
To list your needs and become part of Holiday Hands 2017, click here now: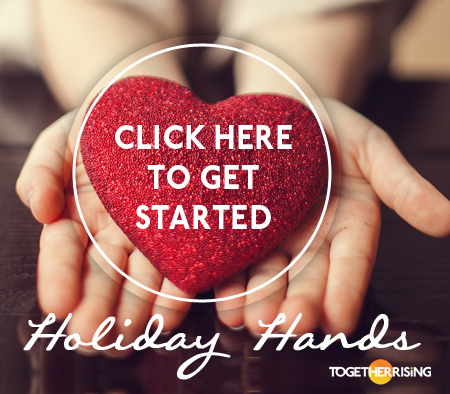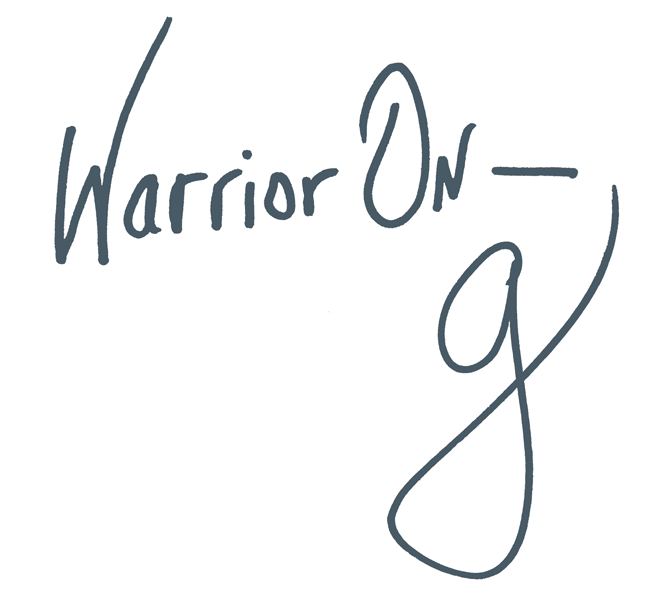 Author of the #1 New York Times Bestseller LOVE WARRIOR — ORDER HERE
Join Glennon on Facebook, Twitter, & Instagram