Today is Equal Pay Day. It's on April 4 because, on average, a woman had to work all of 2016 and through April 4 of 2017 to make the same amount a man made for the same work in 2016 alone. In other words, on average, women in the workplace have worked for free for all of 2017.
And to be clear, today is the day that white women earn on average what men earned in 2016. Here's what women make relative to men:
Asian-American Women (88%)
White Women (79%)
African American Women (63%)
Native American Women (59%)
Latina Women (54%)
Abby prepared this speech for the United Nations' launch of the Global Equal Pay Platform of Champions last month — she didn't get to deliver the whole speech, so we're sharing it here in honor of Equal Pay Day.
Photo credit: UN Women/Ryan Brown 
Abby Wambach, March 13, 2017:
I retired from soccer in 2015. I represented the United States for 15 years. I won Olympic gold medals and a World Cup Championship. I was awarded best player in my country numerous times, and I won FIFA world player of the year. I scored more goals than any woman or MAN who's ever played the game.
And then, when I retired, I found myself on a stage receiving an ESPY icon award alongside Peyton Manning and Kobe Bryant and the three of us walked off that stage and into very different futures. I'll have to reinvent myself to pay my bills in retirement in ways they'll never have to….. and I got angry. For myself and for all women.
Because my story is not unique. Across all fields in EVERY COUNTRY and EVERY INDUSTRY women walk away from their careers with less security then the men they've worked alongside. We need to start calling this what it is: Discrimination in epidemic proportions.
We need to eliminate the pay gap not just because it's the right thing to do for our women- but because it's the smart thing to do for our world.
Equal pay is a moral issue, because women who are PAID what they EARN can clothe and feed their families and child poverty is reduced.
Equal pay is a social issue, because women who are PAID what they EARN, invest in the education of children – girls AND boys – and our work force becomes more competitive.
Equal pay is a fiscal issue, because women who are PAID what they EARN, move beyond survival; they spend money – and our economy is stimulated.
We aren't here just because we're women – we're here because we're educated citizens and study after study have proven that when women bring home what they have rightfully earned – they use what they've earned to serve, feed, and educate our world.
We're here to demand that the world – once and for all – puts its money where its mouth is. It is simply not enough to SAY we are equal. We will know that the world believes in our equality when our PAY is equal.
No more excuses. There is no justification for discrimination.
I'm here out of honor.
I'm getting married soon and I'm coaching my 11 year old future daughter's soccer team. On that field I promise those girls that they are equal, that if they work hard and stick together- they can accomplish anything. But the thing about that is- none of that's really true. YET.
So I'm here to dedicate any platform I have to making sure I leave this world better than I found it. That's what my predecessors have done and that's what all of you here tonight are doing and joining you in this work is the honor of my life. I'm here because of honor. And I'm here to make sure my Tishy can have whatever she wants.
I'm here to make sure that what I tell those girls on the field becomes reality in our world. I'm here to work towards the promises I make to children.
Let's honor our promises.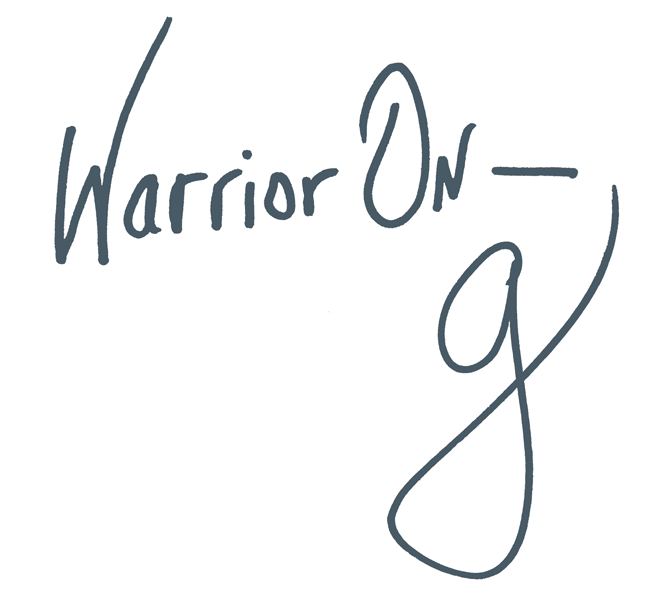 Author of the #1 New York Times Bestseller LOVE WARRIOR — ORDER HERE
Join the Momastery community on Facebook, Twitter, Instagram & Pinterest