"God created woman as a Warrior.
I think about all the tragedies the women in my life have faced. How every time a child gets sick or a man leaves or a parent dies or a community crumbles, the women are the ones who carry on, who do what must be done in the midst of their own pain. While those around them fall away, the women hold the sick and nurse the weak, put food on the table, carry their families' sadness and anger and love and hope. They keep showing up for their lives and their people with the odds stacked against them and the weight of the world on their shoulders. They never stop singing songs of truth, love, and redemption in the face of hopelessness. They are inexhaustible, ferocious, relentless co-creators with God and they make beautiful worlds out of nothing.
Have women been the warriors all along?" – GDM
My Beloved Warriors:
I know you're tired to the bone. I know you feel abandoned and enraged and afraid.  And betrayed. But listen: They can betray us BUT THEY CANNOT FORCE US TO BETRAY OURSELVES. We will not betray ourselves. Self betrayal is allowing the fear voices, the rage voices. the hopelessness voices to drown out the Still Small Voice that tell us the Next Right Thing. The next right thing has and forevermore will be: Get back to work.
Woman Warriors have always made beautiful worlds out of nothing.  We've been Warriors all along, and nothing will change that.
Our sisters before us have seen days like these.  Days they woke up in a country that told them they were less than, worthless, invisible, disposable. Today, we fight on because our foremothers fought on. Because we want our little ones to not have to fight so damn hard. Because we cannot — never, never, never — betray ourselves.
I know we need time to grieve. We will grieve and survive this together.  And we will work while we do. That's we warriors do — we work while we grieve — and we rest in the power of our community, and that's how we survive.
We are not what just happened. But we might be what we do next.
The world needs our relentless, inexhaustible, fierce, boundlessness love today more than it ever has before.  So let's do what we do.
Let's feed some hungry babies and clothe some hurting families and get the heat turned back on for as many as possible. Let's do what we've always done. Let's love through the pain. Today we will reach out and offer love, support and hope to 693 families who have written in with Holiday Hands requests. This is a miracle in itself. But it gets better. Somewhere during this process we'll realize that the family being changed by this offering of love is our own family.
FRIENDS: LET'S SHOW OUR KIDS WHAT WE ARE REALLY ABOUT. We have to tell them a different story than the one they've been told for the past year. We have to tell them all about grace, and hope and love and the power of Warriors working together.  Let's let our families watch us do this, show our children the families we're helping.  And as we help, we will heal.
I am so effing proud to serve this jacked up, terrible, beautiful world alongside you.
AND STILL.
Here's How:  Before you begin, please, please read all of the information below.
Directions for Givers:
To see available listings:
Go to the Holiday Hands section of the Together Rising website.
Click on the box marked "Available" and a list of available listings will be displayed.
Once you have found an available listing that you would like to sponsor, please scroll down to the bottom of the page to the comment section to find out if the need has already been met.  We will be moving listings from the Available to the Taken category once the needs have been met, but there may be some lag time between when we can make the updates. If the comments on the listing indicate that the need has already been met, please try to partner with another lister.
To respond to a listing:
First, add a comment at the bottom of the listing and write which of the requested needs you would like to meet. For example, please indicate whether you are going to satisfy all the needs listed (up to $100), or whether you are going to fund a portion of request (for example, "I can provide the train your youngest wants" or "I can provide $30 toward your needs").
Click on the Contact link at the top of the listing to send an email directly to the author of the listing.  Let her know which portion of the listing you would like to meet and ask her to respond to you with the address where you should send your gift.  Please also ask her to write a comment on her listing acknowledging that the two of you have communicated and confirm what you will be sending.  Here is an example listing with example comments that show how this conversation might play out.
Once you see your gift publicly acknowledged in the comments section of the listing, go ahead and send your gift. Please do NOT send your gift until you the author of the listing has posted your name in a comment on the listing — this will help prevent duplicate gifts if multiple givers comment on a listing. Please try to send your presents within a few days of your communication—the listers will be eagerly awaiting your response!
Please alert us immediately if there are any issues – For example, if the lister requests something via email that wasn't originally on the posting or if the communications with the lister are not reflective of the warm and loving community we have here. You can email us at

[email protected]

. Your Board and our amazing team of volunteers vigorously pursue any fraudulent or misleading posters who target our community's generosity, but we need your participation and assistance.
Directions for Listers:
Listers, after you submitted your listing, you should have received an automatic message letting you know that the listing had been received and was awaiting approval. This message contains a direct link to your listing, which is the easiest way for you to access your listing online. If you do not see this email, it may be in your spam or junk email folder.
If your listing has been approved for Holiday Hands, you should have received another automatic message letting you know that your listing has been enabled, with another direct web link to the listing.
Givers are being asked to respond to you in two ways—publicly in the comments section underneath your individual listing and privately, through email.  Please respond to them both publicly in the comments section to acknowledge their name/gift, and privately via email.  To see an example of how this might look in the comments section, click here.
Please be prompt with your responses so that we can know when needs are filled as soon as possible. Givers are being instructed not to send their gifts until they see their names listed in the comments section of your listing, so do not forget this important step.
When a giver or givers have indicated their willingness to support your request, a Together Rising volunteer will write the word TAKEN in on your listing and move it to the Taken category.
  A few final words for our Beloved Holiday Hands Participants:
Please read and reread and rereread the instructions before posting questions.
We have added a cap of $100 on requests in order to serve more families.  We are asking our givers and receivers to honor this part of the program. If a requester has already received items or contributions totaling $100, please find a request that has not been fulfilled. It's more important that everyone get something than someone get everything.
We approved as many listings as we possibly could. In fact, Together Rising is meeting the needs of many families in addition to the ones you see listed by sending $100 gift cards to use toward groceries and basic needs. Some other listings were flagged by our system for a variety of reasons and need a bit more vetting. If you submitted a listing and received an initial confirmation message (but have not received another message letting you know that your listing has been enabled or that you will be receiving a gift card), please click here to give us a bit more information so we can look at your listing again. We carefully filter all listings for the safety of our community, and the additional information you provide will help us in this process.
If you submitted a listing but have not received an initial confirmation email or any email follow-up, please send us a message so that we can look into this for you. Our email address is 

[email protected]

, and if you write to us directly we will look into your listing for you.
While the collection of Holiday Hands listings is over, the requests for help continue. We have not vetted and cannot vouch for requests made on the Facebook page and on the blog, so we are asking that no one attempt to make matches this way outside of the Holiday Hands program. Please honor our commitment to this community by bringing needs to us and by only answering needs through us.
If you are not able to join us to make a family match for this holiday, or if the Holiday Hands listings are already all taken, please consider making a tax-deductible donation to support Together Rising by clicking HERE. You may make a one-time donation or a monthly donation. Since the very start of this work together years ago, the Together Rising team volunteers and Board have donated their time — and Together Rising Board members have donated their own funds to cover all of the operating costs of the non-profit — so that 100% of every dollar we receive from your donations goes directly to people in need. We are very proud and grateful to have been able to do that for so long, and we want to continue to do it. We not only serve folks through projects like Holiday Hands and Love Flash Mobs, but every day your Together Rising team works to match folks in need with your generous gifts. Having financial support to cover the expenses associated with our work will allow us to serve more people. We would be so grateful for your tax-deductible contribution of $5, $10, $25 or any other amount in support of those costs. We have never made this request before, but we'd like to do it today so that we can continue to do this ongoing good work on your behalf, ensuring that 100% of your donations received throughout the rest of the year go directly to people in need. Thank you!!!
Thank you, thank you, thank you — to the Givers, Receivers & those Cheering us on — for proving that Love Wins and We Belong to Each Other. Thank you. 
God Bless Us, Every One.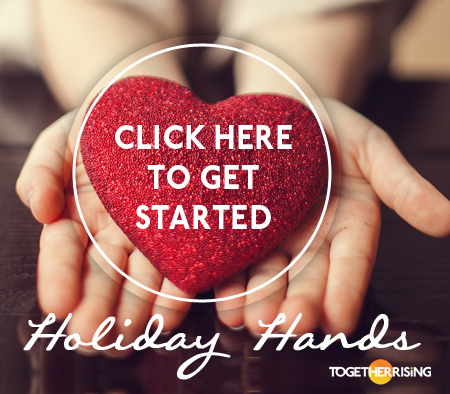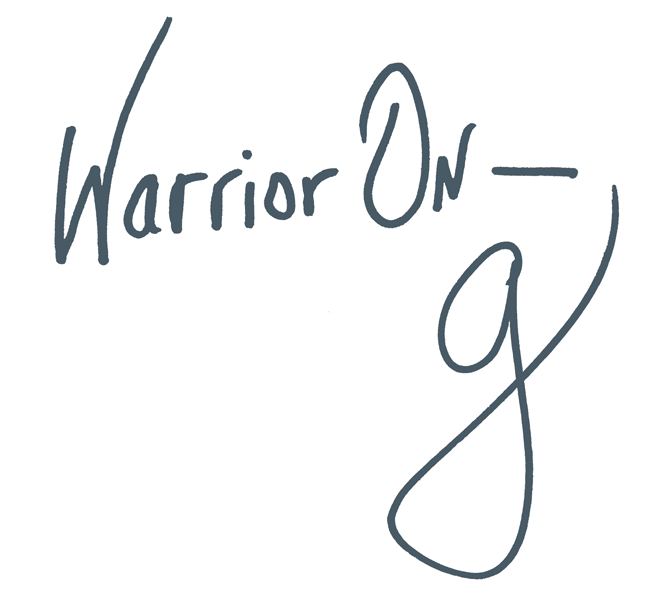 Author of the #1 New York Times Bestseller LOVE WARRIOR — ORDER HERE
Join the Momastery community on Facebook, Twitter, Instagram & Pinterest