Dear Friend,
My job as an artist is to look hard at two seemingly unrelated truths–one in each hand—and figure out how they are actually connected. To make them dance with each other.
Recently I found myself holding these two truths in front of me:
LIFE IS FREAKING HARD AND I AM EXHAUSTED BY ALL THE THINGS
BRENÉ AND I HAVE WORK TO DO TOGETHER
For those of you who do not yet know Brené, I am honored to introduce you to her. Dr. Brené Brown is a professor, researcher, teacher, speaker, spiritual guru whose books and words and fire have changed countless lives, businesses, families, and schools. I have always felt that our work was connected. Like we were traveling side-by-side doing the same work in very different ways. I have hunches. She has data. If Daring Greatly had a field test case it would be Carry On, Warrior. If Rising Strong had one it would be Love Warrior. We are always working on the same book at the same time—then we hand them to each other and mostly say: HOLY SH%T! I love her because she's got both science and poetry in her. And because she takes her work very seriously without taking herself too seriously at all.
Last spring Brené and I started dreaming up a way that we could join forces. After much preparation I flew to Brené's COURAGEworks office and studio in Houston. Together with her exceptional team, we made something beautiful and hilarious and brimming with love and hope and HELP.
We made this:
The Wisdom of Story is a four-lesson online workshop co-facilitated by Brené and me. Through the series of lessons, we explore how we can find wisdom in the stories of our own lives. With Love Warrior as a foundation, we will experience how owning and sharing our stories can transform our lives, our families and our communities, and how honest storytelling blazes a path to courage and connection. Together, we will walk through exercises that invite us to explore what it means to "own our story" and how to create transformative impact by sharing our story.
Everyone involved in the filming kept saying: THIS. This is the class we need. Brené and I kept looking at each other and saying: THIS. This is the class WE need. We teach what we need to know.
You guys, I really think you are going to love this. Here's what we're going to do together:
Identify the "bru-tiful" (brutal + beautiful) adventure that you're on. Maybe it's your job or your role as a parent or partner. It can even be a life stage.
Use the classic three-act story framework as a powerful tool to create awareness around the connection between your thoughts, emotions and behaviors.
Learn the "rules of the world" – these are the expectations and messages that fuel shame and often provide the conflicts in many of our stories.
Discover why owning your story of struggle, whether heartbreak, disappointment or failure gives you the power to write your own daring ending.
Identify how the wisdom of story has the power to make a difference in the world.
Registration is open now! All four lessons will be available when the workshop opens on September 12, and may be completed at your own pace.
Sign up and join us!!!
You can click here for more information and to enroll now! And make sure to use the special promo WARRIOR to save 20% off your course registration fee.

''Owning our story and loving ourselves through that process is the bravest thing that we will ever do."
— Brené Brown
I can't wait to begin this journey together.
LOVE,
G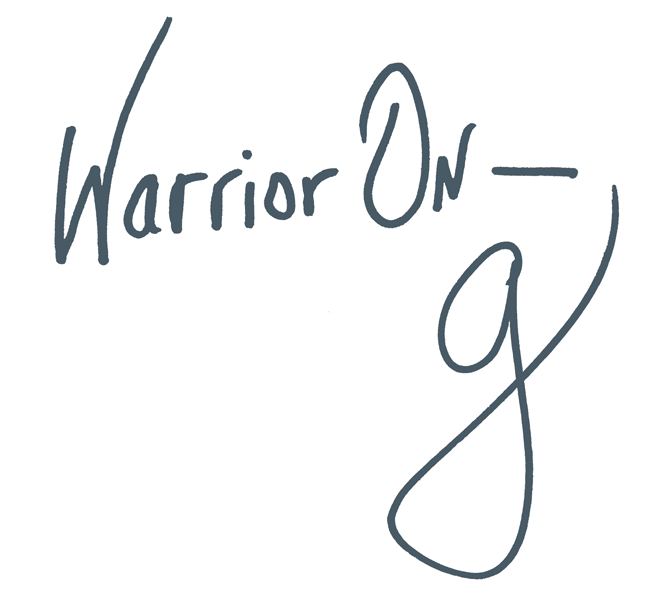 Author of the #1 New York Times Bestseller LOVE WARRIOR — ORDER HERE
Join Glennon on Facebook, Twitter, & Instagram