"I will never attend an anti-war rally; if you have a peace rally, invite me."
– Mama T
My Loves. This is important. Our country is in a moment. This moment is utterly loaded with meaning and possibility.
Will we choose love or fear? I don't mean just politically – I mean in our hearts, in our homes and our neighborhood and schools and cities and world. Will we decide that the solution is to succumb to our own fear — to huddle deeper into our corners?? Or will we decide to defy our own fear – to reach out and draw each other closer? Succumb or defy????
I have anxiety. Actually I call it my "fire" – my therapist calls it anxiety – tomato/tomahto. WHATEVER it is: It's lots of fun. It makes me not sleep much. And this time in our country is – how can we say – NOT HELPING. I've spent many sleepless night worrying. Reading and listening and wondering how all of this fear mongering is affecting our collective hearts and what it means for our children and future.
Sometimes I feel so afraid. My fear makes me want to pretend it's not happening and say: NOTHING. Just try to ignore it all and stay silent.
And sometimes I feel so angry. My anger makes me want to lash out – to vilify and insult people who understand love differently  than I do.
Silence. Lashing out. Many of us people of the light—many of us Love Warriors have been alternating between those two responses.
We think there are only two options for us.
Silence (swallow our fire and let it burn us up from the inside out); or
Rage (add fuel to the fire and let the world burn).
The problem is that these two options suck. They don't help us and they don't help the world. Silence hurts our souls—we become banished from ourselves. And rage hurts the world. We become banished from each other.

I have learned that when both of your options suck, the answer is to choose neither. When neither option brings Self or World Healing – that's our clue that there is a Third Way.
SO YOU GUYS. One night — at 4am – a Third Way made itself visible to me. I'd been watching all the fear mongering for ten hours online and on TV and suddenly I understood that it was time for me to stop wringing my hands and bitching and start Working. As my sister Liz says: It was time to stop Destroying and start Creating.
And so I thought: What's the Third Way?? What is the road less traveled – the narrow path?
What is the equal and opposite reaction to a force that is inviting us to turn against each other?
It's creating a better, truer, more beautiful invitation.
It's inviting us to reject that lousy invitation and accept a better invitation to turn toward each other instead of turning on each other.
And so I called one of my most creative friends in the entire universe – Jennifer Rudolph Walsh – and we started heart storming. We gathered all the people we are being encouraged to fear into one place so we can learn from each other. Because the most revolutionary thing we can do is simply Introduce People to Each Other. To bring them Together.
Because you guys, here's the secret:  Fear Can't Survive Proximity. When we draw near, when we listen hard and look hard at each other, we fall in love.

Because what we see in each other's eyes is OURSELVES. We learn that our differences are surface and our sameness is as deep as our marrow and as undeniable as our blood. We all just want peace. We want to be seen and heard and we want safety and opportunity for our children. We are the same. And there is Enough. And We Belong To Each Other. And remembering this will heal us. Just knowing each other will heal us.
YOU ARE INVITED TO MEET AND KNOW AND LOVE EACH OTHER. I am So. Freaking.  Excited. ABOUT OUR LOVE REVOLUTION PEP RALLY: The Together Tour.
You need to come. If you are feeling like you just need to do SOMETHING to take a stand for love, for peace, for togetherness — Well here's your invitation. COME. And listen: Bring your teens. WE REALLY NEED THESE KIDDOS TO LEARN THE THIRD WAY. We need to bring them back to love: to show them what a Love Warrior looks like in the world. I promise not to say too many bad words. Maybe JUST enough to keep them awake. We gotta bring sexy back to LOVE, guys. Just trust me. I've got you.
Our first stop is in PORTLAND! I love Portland. Sean and Valarie and Rev. Jacqui and Jennifer and I will be there and LOOK WHO IS JOINING US!!!
First: ABBY WAMBACH.
You guys. I CANNOT handle the fact that Abby is coming. On my first call with Jennifer—when we were talking about who we could invite to the stage to inspire freedom and unity in our audience, I said—Jennifer: what about ABBY???
I am obsessed with Abby Wambach. Abby is COURAGE AND KINDNESS personified. I know her as a fierce advocate for women, children, and LBGTQ lovies, but she is also the best soccer player to ever have played the game. Abby is a two-time Olympic gold medalist and FIFA Women's World Cup champion. She was the 2012 FIFA World Player of the Year, becoming the first American woman to win the award in ten years, and in 2015 she was on the TIME 100 list as one of the most influential people in the world. So basically we are like exactly the same. My two favorite things about Abby are that she is GOOD to her bones and FREE in a way that makes me want to know what she knows. She is also hilarious and deep and wise and strong. And I want YOU and your kids to know what she knows, too. YOU WILL LOVE HER. ABBY!!!!! Also—you guys—Abby's new book, Forward, comes out in a few weeks and it is STUNNINGLY honest and brave and important. Order it—she is OUR PEOPLE. You'll see.
AND PORTLAND LOOK WHO ELSE???
I can't. This one. Geena grew up poor in Manila. She began competing in beauty pageants at 15 and immigrated to the States at 17. At a New York restaurant on the lower east side at 21, she was discovered by a fashion photographer. For the next 12 years, she built a successful career as a fashion model. She decided to 'come out' at TED to bring more visibility to the transgender community. Now founder of the non-profit Gender Proud, Geena has spoken at the White House, the UN, and at countless universities around the country. Her work focuses on elevating trans visibility in the media; her great hope for the community is that every trans person is free to self identify with the fewest possible barriers.
AND …..
(Special guest announcements at each of these cities coming soon!)
Lovies, Tickets are going FAST. Don't be fooled: Love and Freedom and Peace and Healing are in HIGH DEMAND. The revolution will not be televised but it'll be in your city this fall.
ALSO!!! THIS IS FUN!! We're giving 6 sets of 5 tickets each for the TOGETHER TOUR!!!
Enter and win to bring a carload of friends to come see us!!
We'll be giving away one set of tickets for each city we'll be visiting. Click here to enter!
I'll be announcing the winners on Facebook Live on Wednesday night, so go, go, go and enter now!!
Come. Love wins only when it SHOWS UP.
Xxxxxx
G

Follow the Together Tour on Instagram, Facebook and Twitter!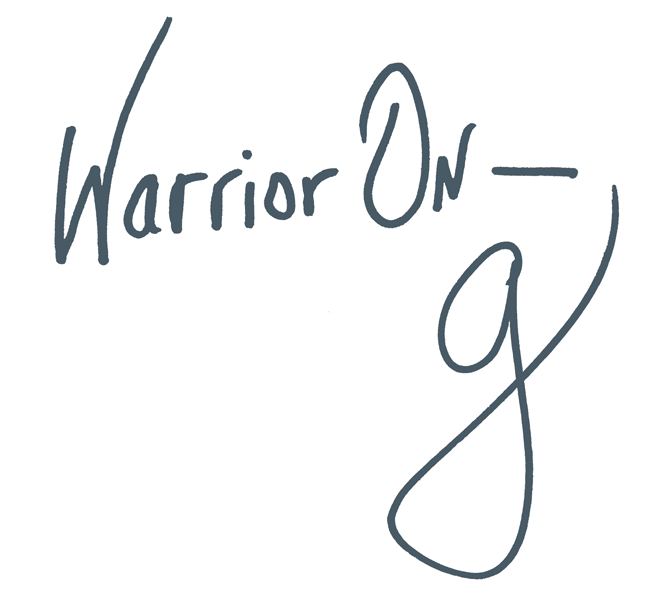 Author of the #1 New York Times Bestseller LOVE WARRIOR — ORDER HERE
Join the Momastery community on Facebook, Twitter, Instagram & Pinterest