Please read this email that Sister, Allison, Liz and I  (your Together Rising board) received from Amy yesterday morning. I want you to read it so that you can understand what your love is doing for children across the world. And I want you to read it so that you can begin to understand what kind of woman Amy is.
Last week Amy and I sat down in my office to begin planning our next love humanitarian effort. I brought a long list of work to the table. Amy brought a Bible to the table. She said: Let's start with church, sister. And as I looked at her I thought: Thank you God, for bringing this woman to work for me. 
And I swear to you — I downloaded this information from God all at once:
"Oh Glennon. Honey — I brought YOU to work for AMY."
I love you.
G
*****
Dear ones, I have to share this with you today:
I got a text this morning from Nathan's preschool teacher, Sadie. She said, "I wanted to pass on a question Nathan asked me on Friday. I thought this was one you would love to answer. 'Miss Sadie, is everything in the world perfect?'"
I keep thinking about this question from my littlest. It amazes me that he even considers the possibility of a perfect world. If he had asked me the question himself, I hope I would have answered, "Not yet, my love. But that is what we are working for.'"
Yesterday, I got a message from our Dani about another little boy. You know that with Help Refugees and The Compassion Collective we're funding the Women and Children's Centre in the Calais refugee camp. Many of the children who come to the center are so vulnerable, orphaned or separated from their parents. Liz Clegg, the volunteer who runs the center, has become a mother to them—they call her Mama. And just like any mother would, she worries. She tells the little ones that she knows that they are cold and hungry and tired of sleeping in awful conditions, but to please stay safe. She begs them to please not do anything foolish. And she uses some of the money we give her to get them little mobile phones, so that the children can reach her if they get into any trouble.
This week, Liz was at a conference on the refugee crisis in New York when she got this text message from one of our 7-year-olds, Ahmed:
"I need help driver no stop car no oxygen in the car…I am not joking."
Liz quickly reached out to our Tanya, who contacted the police immediately. They were able to reach Ahmed on his phone and get to him before he and his companions, who were trying reach the UK, suffocated in the back of a container truck.
I know that some of us have had really tough weeks, so I wanted to let you know that, right in the middle of our mess, they got to our 7-year-old in time. WE got to our 7-year-old in time. The refugee situation in Europe right now is incredibly difficult, particularly in Greece. Help Refugees tells me that there are at least 26,000 unaccompanied minors and 10,000 missing refugee children. This week, we found one of them.
Last night, my 5-year-old Nathan said to me, "Josh caught me dis lizawd, Mommy! I have a idea. Les take a pixsha!"
No, my love, the world is not perfect. But we are joining into the work of making it right.
Love, love, love.
"Gandalf! I thought you were dead! But then I thought I was dead myself. Is everything sad going to come untrue?" ― J.R.R. Tolkien, The Return of the King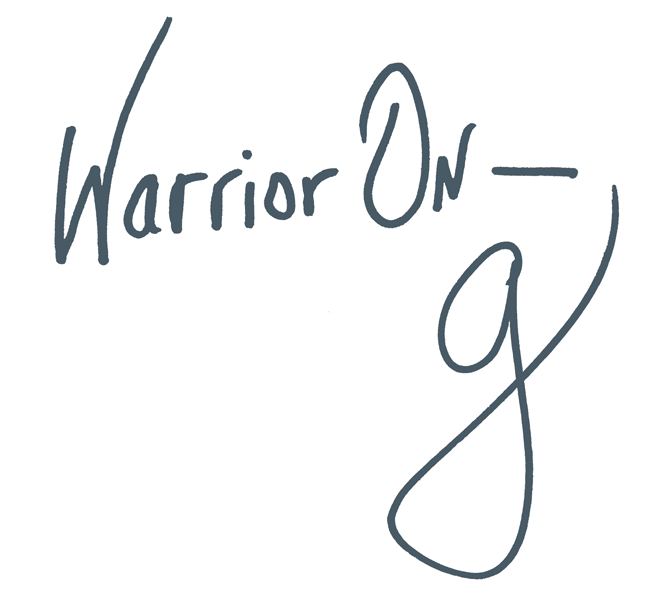 Author of the #1 New York Times Bestseller LOVE WARRIOR — ORDER HERE
Join the Momastery community on Facebook, Twitter, Instagram & Pinterest