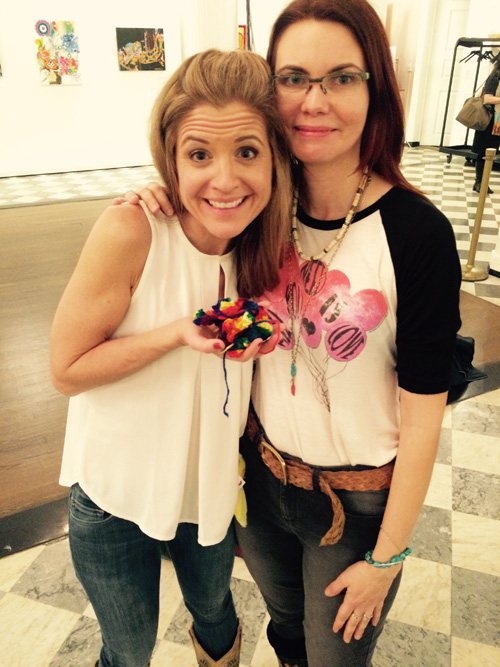 Magdalene (in NYC event hugging line): Hi G. I love you. I have anxiety. I've been so anxious to meet you. I had to do something to calm my nerves while I waited so I wouldn't run away. So I made you these flowers with yarn. I needed to keep my hands moving.
Me: (Staring at flowers. Staring at Magdalene): Wait. What? You used your anxiety to make me these beautiful things?
Magdalene: Yes.
Me: Wait. Oh my gosh. That's what I try to do. That's what these events, the writing, Together Rising . . . that's what ALL of this IS. I am just trying to use my fear and nerves- all my fire- to make something beautiful. And making something beautiful keeps me from running away.
Magadalene. Yes. I know.
Me: (Staring)
Magdalene: You're my hero.
Me: You're my hero.
Long, long long hug. Flowers in my pocket for the rest of the trip. Then under my pillow in the hotel room that night. Then in my lap on the flight home. Now on my shelf in front of other beautiful things people made with their feelings.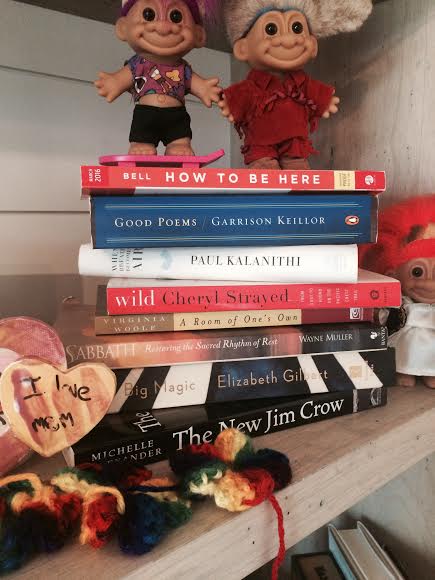 You guys. Oh my gosh.
Nerves are okay. Sadness is okay. Loneliness and jealousy and fear and anger: They're all okay. They're just energy. Use them. Use them to make something beautiful for yourself or someone else today.
Feelings are just fuel we can use to create beauty. And to calm others.
Love,
Magdalene & G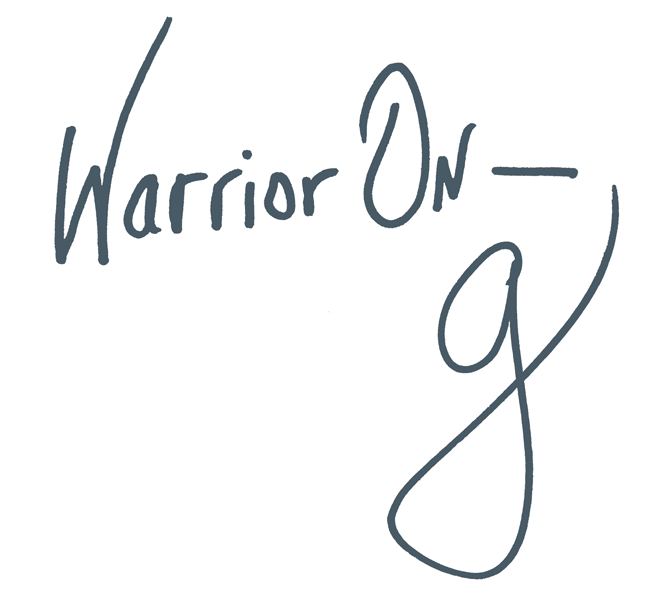 Author of the #1 New York Times Bestseller LOVE WARRIOR — ORDER HERE
Join the Momastery community on Facebook, Twitter, Instagram & Pinterest