My kid got in trouble at school the other day. We Meltons — we're mostly good and a little bad.
Said child came home and told us what happened. I called the teacher and she told me what happened. The reports were mostly the same. MOSTLY.
That evening I sent this email to said child's teacher:
Dear Mrs. ______,
Said child and said child's father and I have discussed today's events at length. Said child understands that the following consequences are the result of today's happenings: [All the things]. Said child knows that if behavior continues, said child will be removed from extra-curricular activities. Said child knows that character is more important to us than academics or sports, so our family plan is to concentrate on character until we get that right. Then we'll add other things if we're not too exhausted. We're just gonna keep the main thing the main thing.
Please know that we are extremely sorry that said child made your incredibly important, already supremely difficult job more difficult today. You've been so good to said child and our family and we value your dedication, love, and skill so very much. Please continue to let Craig and me know what we can do to support you. Said child has an apology letter for you that said child will bring tomorrow.
In Gratitude and Solidarity,
The Meltons
P.S. I never got in trouble in school. I've been racking my brain and the only plausible explanation I can muster is that this sort of behavior stems from said child's father's side. Just thought you should know. I am really a quite lovely person. I am doing the best I can with the people who have been added to me. Thank you for your continued understanding.
The teacher wrote back later to express gratitude and to tell me that the support in our email was different from what she has come to expect from parents. Later that night, I spoke about this to a teacher friend who said, "For the past two years, every time I contact a parent about a child's behavior, I hear defensiveness, anger, denial, and sometimes dismissiveness or disrespect – but I don't usually hear support. It's tough. We have bad days – but most of us are in this because we love kids. We want to see them succeed. We just need the parents' support. If the parents don't believe us and respect us, their kids won't either."
OH, TEACHERS:
Forgive us. We're sorry that our fear for our kids gets in our own way. We're sorry that our worry blinds us from seeing you and valuing you. We're sorry for forgetting that we're all on the same team. We're sorry for having such a hard time trusting.
Teachers: Please know that we support you. You are doing the holiest, hardest work on earth.  Nobody is more important than the ones who hold our babies in their hands and hearts all day.
WHEN WE ALL GET TO HEAVEN WE ARE GOING TO STEP ASIDE AND POINT TO THE TEACHERS AND SAY:  THEM FIRST! LET THE TEACHERS IN FIRST! SIT THEM DOWN ON PUFFY, COMFY CLOUDS AND GIVE THEM PEACE, COZY SLIPPERS, BREAD AND CHEESE — AND WE WILL GIVE THEM FOOT RUBS AND USE OUR INSIDE VOICES FOREVER! Amen.
Thank you, teachers.
Love,
Us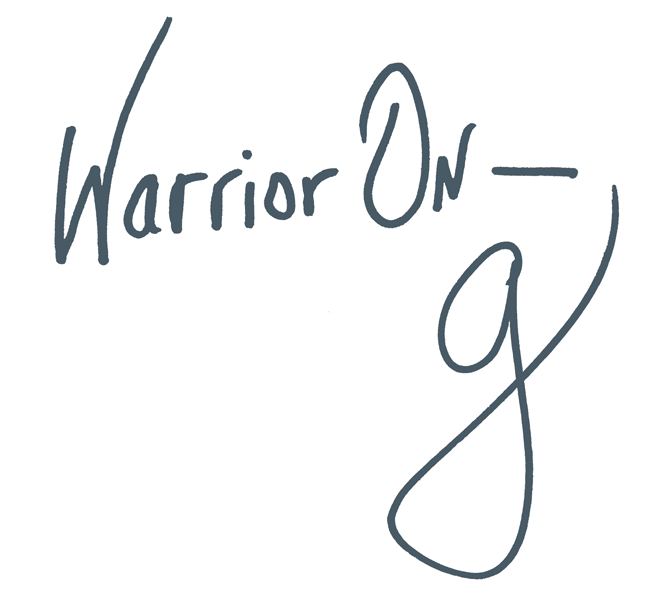 Author of the #1 New York Times Bestseller LOVE WARRIOR — ORDER HERE
Join Glennon on Facebook, Twitter, & Instagram