After the shooting at UCC – the 160th school shooting since Sandy Hook—I posted a prayer.
The general response was: Screw that. Prayers and condolences aren't enough anymore.
And I thought: Yep. They're right. They're exactly right. Whatever it is we are doing or not doing is not enough. The definition of insanity is doing the same thing again and again and expecting different results. Our collective (lack of) response to these shootings is insane.
Later that afternoon I took a walk and tried to make sense of it all. I just felt so angry and afraid and powerless and hopeless. I thought about what we know:
Americans are 1,400 times more likely to be killed by another American with a gun than by a terrorist attack.
Americans are 20 times more likely to be killed by a gun in America than in other developed countries.
In America, even people on the terror watch list are permitted to buy guns. (The leadership of the NRA opposes closing this loophole known as the "terror gap.")
92% of Americans, 82% of gun owners and 74% of NRA members support gun reform.
With those numbers—how is it possible that gun reform is not a done deal? Because the leadership of the NRA and the gun lobby use two strategies to halt sensible reform.
Money and Intimidation.
The gun lobby gives money to politicians' campaigns in order to curry their favor once they're in office. In fact, the NRA's annual budget is $350 million dollars. By preying on the fears of some gun owners who believed their guns would be confiscated after Sandy Hook, the NRA was able to increase their annual budget by $100 million in 2013.
And we've seen gun extremists terrorize Americans – particularly women— who dare to speak out against gun violence. The last time I posted about gun reform I was publicly threatened with murder and rape. I emailed Sister and said: Well, if the misogynists are threatened to kill me, I must be doing something right.
Money and intimidation – of lawmakers and Americans alike — is why 92% of Americans are not getting what they want: Gun reform. Bribery and threats are just not how America — or any democracy — is supposed to function.
So there on that walk — I decided that gun reform would become another mountain I'm willing to die on in 2016. I decided to become an activist, not just a write-ivist. I decided that next year — when my seven-year-old daughter comes home and tells me that she had another shooter drill – that she and her second-grade classmates "had to hide in a closet and be very, very quiet in case someone was coming to shoot us," – I'll be able to look her in the eye and say, "That's terrible, honey. And you don't deserve to be afraid like that. You deserve to feel safe is school.  And mommy is working hard to make that so."
I want my kids to know that while their peers were being shot — I wasn't just bitching and I wasn't just praying. I was working, too. Because all that is necessary for the triumph of evil is for pissed off Americans to do nothing.

My challenge was that I had no idea to what group to devote my voice and sweat and love and fury. As I walked — my mind went to Ireland, where my family is from. I thought about The Troubles. The Troubles was an unrest about land and power and religion that got so violent that the Irish people became prisoners in their own homes. One day, a woman was on the streets of Belfast with her children when gun violence broke out in the street. A car swerved off the road and all three of her children were killed.
A woman named Betty Williams witnessed the children die. A mother herself, she was so horrified, so angry, so tired of being horrified and angry that she went home and started writing up a peace petition and taking it door to door for signatures. Along the way — she told people about a peace march she was planning. A week later 10,000 people showed up at that march — both Protestants and Catholics linked arms to say: no more.
A woman named Mairead Corrigan, the aunt of the children who were killed, was sitting in her house grieving the loss of her nieces and nephews when these 10,000 marched by her home. As she watched all of those people who were brave and bold enough to show up — she felt hope stir inside her for the first time. She contacted Betty the next day and said: "those children were my family — I'm joining you."
Betty and Mairead — two mothers — began the peace movement that ended the Troubles in Ireland. They did this by bringing good people out of their homes and into the streets so they could find courage and solidarity with each other. They did this by saying proudly and publicly ENOUGH. They did this by bringing peace-loving Protestants and Catholics together and convincing them to put their differences aside for the sake of their children's safety. They forged peace by creating space for people to come out of their home and join together their voices. They eventually won the Nobel Peace Prize for their work together.
And I thought: if, in the very middle of the troubles, these mothers brought together the Protestants and Catholics for the sake of the Irish children – don't tell me we can't bring together to responsible gun owners and non-gun owners for the sake of American children.
That's when it hit me: THE MOTHERS. I need to find the Mothers. The mothers are the ones who care enough to forge change. I need to find the Bettys and the Maireids.
So I called Amy and my sister — and said: The Mothers. It's gotta be the mothers. Find them for me.
Thirty minutes later Amy called back and said: I found them. This group — Moms Demand Action. They're amazing. Let's join them.
Listen — If it was up to me, we'd all be beating all the guns into plowshares, I'm sure you gather that. But I don't represent me. I represent US. This community, many of whom are responsible gun owners. Moms Demand Action and it's parent organization, Everytown for Gun Safety, support the 2nd amendment. Neither they nor I want to take guns from responsible gun owners. We do want reform. Namely- we want:
To close the loopholes that allow dangerous people to buy guns without background checks
To enact laws that will keep guns out of the hands of domestic abusers
To enact stronger trafficking laws to give law enforcement the tools they need to crack down on criminals
To save lives by educating parents about safe storage and responsible gun ownership
If you are a gun owner who believes in sensible gun reform, join us. If you (like Craig and me) are not  gun owners and you believe in sensible gun reform, join us. If you do not believe in sensible gun reform — I'll see you on the other side of the march.
Craig and I have a deal: every time my kids are going to a friend's house — we will call and ask the parents if they have guns in the home. I am embarrassed to tell you that I usually chicken out. I hate that about myself. I hate that I put my fear of awkwardness above my children's lives. I'm going to fix that. On tonight's call role we're going to play how to talk to family and friends about the issue of safe guns in home and we will also go over what responsible gun storage looks like.
Let us begin.
Dear Gun Lobby:
We are not afraid, we were born to do this.
Love,
US
PS. My precious readers — today you will see plenty of threats and scary comments from people outside of our community. Do not be afraid. It's all expected and we have a plan. Don't worry for me, my loves. I'm ready.
**
I'd like to end from Betty's Nobel Peace Prize acceptance speech.
"A deep sense of frustration at the mindless stupidity of the continuing violence was already evident before the tragic events of that sunny afternoon of August 10, 1976. But the deaths of those young people in one terrible moment of violence caused that frustration to explode, and create the possibility of a real peace movement…As far as we are concerned, every single death in the last eight years, and every death in every war that was ever fought represents life needlessly wasted, a mother's labor spurned."
Amen. Don't just pray, WORK.
Join us.
Love and Grace and Moms FTW.
G
For the facts presented in this essay, along with more information, visit these links:
http://everytownresearch.org/school-shootings/
http://everytown.org/learn/
http://everytownresearch.org/closing-the-terror-gap-in-gun-background-checks/
http://everytownresearch.org/wp-content/uploads/2014/10/Luntz-poll-07-24-2012.pdf5 http://thinkprogress.org/justice/2015/02/23/3626093/nra-sandy-hook/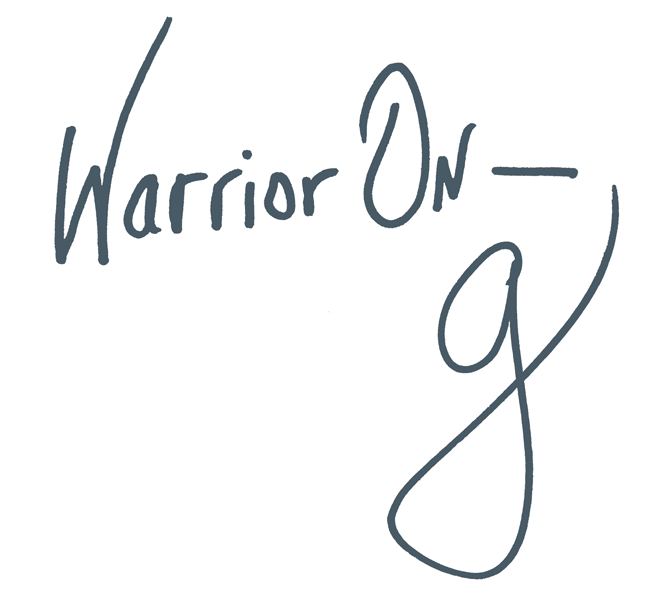 Author of the #1 New York Times Bestseller LOVE WARRIOR — ORDER HERE
Join the Momastery community on Facebook, Twitter, Instagram & Pinterest