What happened is that I went on this trip across the south last week. I met so many women with such brutiful lives. The loss and triumph and love and pain and sorrow and joy in these rooms is stunning.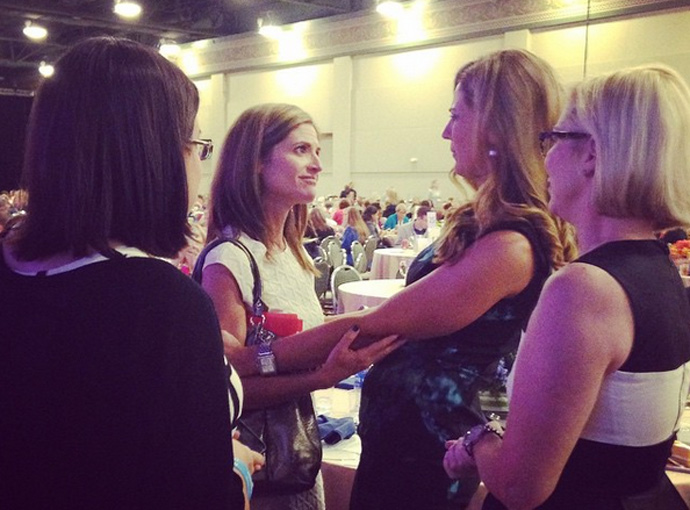 Hey Katherine: YOU ARE LOVED. ADORED. FOREVER.
See this baby? Her mama read Carry On, Warrior while she was pregnant and it moved her so deeply that she named her baby Glenn. This little angel is named after me. But she does not have my genes. So I have SO MUCH HOPE for this little g.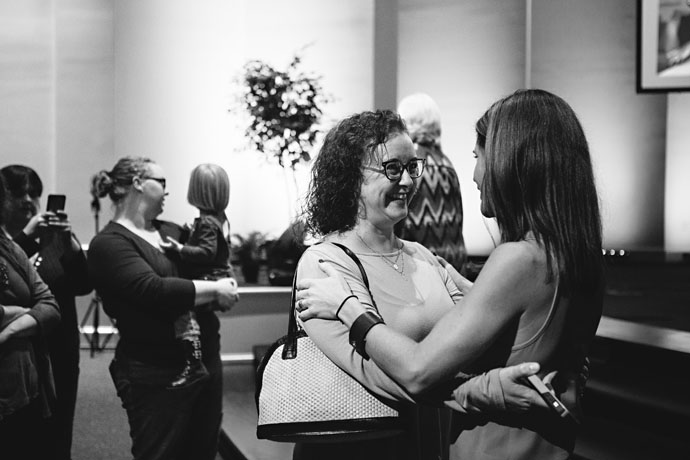 I hugged these women and they kept telling me impossible things. This precious warrior lost her baby—she told me that the loving words from me and all of you on this blog help her through the pain daily. How can that be? How can it be that this little place we made together is a healing place for our sisters? The miracle of that never really sinks in for me. I'm shocked by that news every time one of you delivers it to me.
After the Alabama event, Sister and I stayed up late in the hotel talking about the fact that here on the blog, I've been writing directly from my heart less often than I used to. I think I just started putting weird pressure on myself. This place has gotten so big, and over time I convinced myself that everything I wrote needed to be shiny and shareable and big and amazing. So I started writing essays instead of love letters. Meh. That's not what we need all the time is it? We just need to show up for each other. Tired, full, broken, sparkling heart to tired, full, broken, sparkling heart. I am not here to prove myself, I'm here to serve you. Biggest difference in the world. Proving ourselves is full of angst and fear and striving and exhaustion. Showing up is just: Hi. Here I am. There you are. This is what I have to offer you today. Nothing more, nothing less. I want to work from a place of service, not ego. Shift, shift, shift. Better. Truer.
Showing up > Showing Off.
So anyway, here I am. I'm going to write directly to you once a week. Nothing fancy. Just: Here I Am. Also sometimes I won't. No problem.
This is what I want to say today. It will make some people upset. I'm sorry about that, but I've thought about it for a week and I still think it's important to say. If it helpful for you, keep it. If not—please reject it and hold onto whatever understanding brings you comfort.
One night I was in the hugging line and a woman came to me and she held onto my arms and she got very teary. She said:
"G: my friend killed herself. I can't get over it. I can't understand. I miss her so much. I went to a therapist about it and the therapist seemed kind of angry and she said, 'Suicide is the ultimate selfish act.' And that felt like a knife in the heart. I left hurting more than I came in. Can you say something to help the hurt?"
And I took a deep breath and silently said: God NOW. Help me NOW. This is what I say hundreds of times a night in those lines: when you trust me with your fragile, indomitable hearts. And then I said something like this:
"Sister. You know how so much of our country is angry at the Syrian refugees? Calling them 'not our problem,' calling them selfish, calling them other?
And you know how in response to this—Warsan Shire wrote that insanely beautiful poem—the one that goes…
You have to understand…no one leaves home unless the water is safer than the land.
That's suicide. No one leaves unless leaving feels safer—an end to the pain. We can't understand suicide—we can't understand needing to leave—because we live in relative health, sanity. We can't understand putting our families in teeny floating boats and pushing off into the churning sea—because we live in America. But mental health and severe depression are as different as America and war-torn Syria.
I love you for caring so deeply. I love you for not getting over things easily. Soon you'll be able to lay you friend down, let her go—so you can both be free. In the meantime—let the pain be. It's likely making you even more beautiful."
We cried together, and she said: thank you so much. That helps. That helps. Then she walked away.
I love you. I hope you are not hurting too badly today and if you are—I hope you remember that you are loved. Wildly and completely.

You are being held. Carried. You are—all evidence to the contrary—perfectly safe.
I want us all to stay on land: together.
G

Photo credits: Amy Paulson Photography, Momentous Institute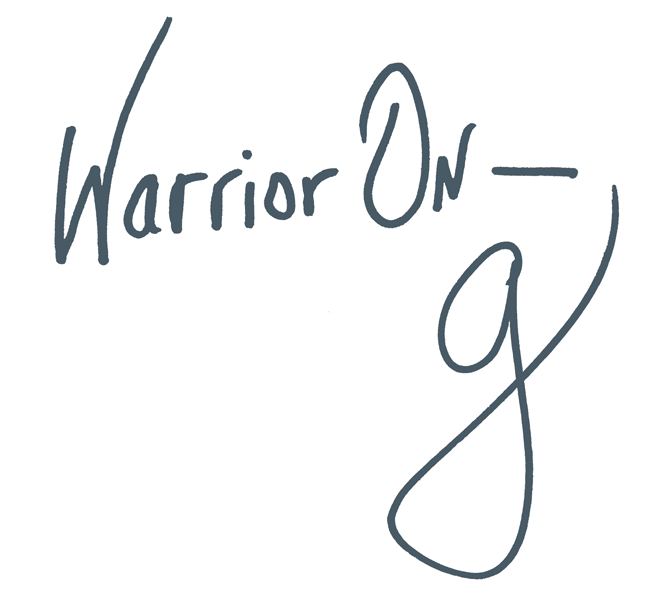 Author of the #1 New York Times Bestseller LOVE WARRIOR — ORDER HERE
Join the Momastery community on Facebook, Twitter, Instagram & Pinterest