Between seventh and tenth grade, I tried out for cheerleading four times.
I didn't so much want to cheerlead—I just really wanted to be a cheerleader. I desperately wanted somewhere to fit in and peers to belong to. I wanted to stop feeling invisible. I wanted to walk through the hallways of my huge school wearing my belonging on my chest and around my waist and tied around my ponytail. So I tried out, and I didn't make it, and then I tried again, and I didn't make it again. But my parents always told me that could achieve ANYTHING I put my mind to, so I tried again. And again. After the fourth time, my dad found me crying in the high school parking lot and he said, "Sweetheart, we may have found an exception to that ANYTHING."
I'd felt so shut out. So unworthy. Like a loser. I'd tried SO HARD and the world's response was: you are simply not the right kind of girl and no matter how hard you try—you can't be. I'd felt ashamed for believing in myself. I felt like the world had broken its contract with me which was: if you try really, really hard: everything will be amazing.
In Brené Brown's new offering to the world—Rising Strong—she calls these facedown moments. I've had plenty of these. Those moments in which I Dare Greatly and then . . . I fail. I fall flat on my face. And I want to stomp my feet and say: WAIT! WHAT? Failure isn't part of the deal! I did the right things and so what is this pain crap??? Turns out this pain crap IS part of the deal. It's part of the dance. It's the hardest step to master. Enter Brené—our dance teacher. She shows us how to turn failure into glory. You guys—Rising Strong is not really a book. It's a revolution. It's a map. It's a lifeboat. It's a rally cry to our generation for just such a time as this.

As I read—I couldn't stop thinking about my 16-year-old self crying in that high school parking lot, waiting for somebody to call me worthy. And I could feel Brené trying to remind me that I'm no longer sixteen. That I'm a grown up and nobody is the boss of me anymore. That grown-ups don't have to try out for life because there are simply no more judges in front of which to freeze. That my proof of belonging is my existence—and my uniform of belonging is the skin I'm in. And by the time I finished Rising Strong I'd decided – You know what? I don't really like the way that story ended. I'm going to make a new ending. So I went back in time and took the hand of that little girl in the parking lot and I said, C'mon sister. Let's get ready to RUMBLE.
Here comes my revolution. Get ready, because I have an announcement to make.
THE COMMITTEE OF ME HAS COME TO A UNANIMOUS DECISION: I NOW PROCLAIM MYSELF AN OFFICIAL HEAD CHEERLEADER. A CHEERLEADER FOR THE WORLD. I DO NOT NEED TO WAIT FOR ANYONE TO DECIDE THAT I AM GOOD ENOUGH TO CHEER. I CAN AND WILL CHEER FOR THE PEOPLE IN THE WORLD WHO NEED CELEBRATING.
This is what is happening: I am going to spend the rest of my life CHEERING ON THE ARTISTS AND LEADERS AND WOMEN WHO HEAL AND INSPIRE ME AND YOU. I am going to do actual cheers for them. My first official cheer is for my friend Brené. Brené: I love you for the work you do in the world and for the way you ARE in the world. Your integrity is a lighthouse to me. Your book is beautiful. It HELPED me. Thank you.
BRENÉ: LOOK. FOUR TIMES I FAILED. THIS IS ME, SISTER: RISING STRONG. HERE IS MY NEW ENDING.*

EVERYONE ORDER BRENÉ'S BOOK, PLEASE.
Order it for you and as a gift for the people you love. The only people who will like this book are people with heartbeats.
Also: WE'RE GIVING A BUNCH AWAY.
To enter the giveaway—leave a comment and tell me what story in your life you might consider writing a new ending for.
Here is the trailer for Brené's beautiful new book. You guys, watch it. It is so, so good.
*Please note the t-shirts. I went to a CRAFT STORE and then I CRAFTED. With God and Brené, nothing is impossible. Also, I would like credit for my Rising Strong toenails.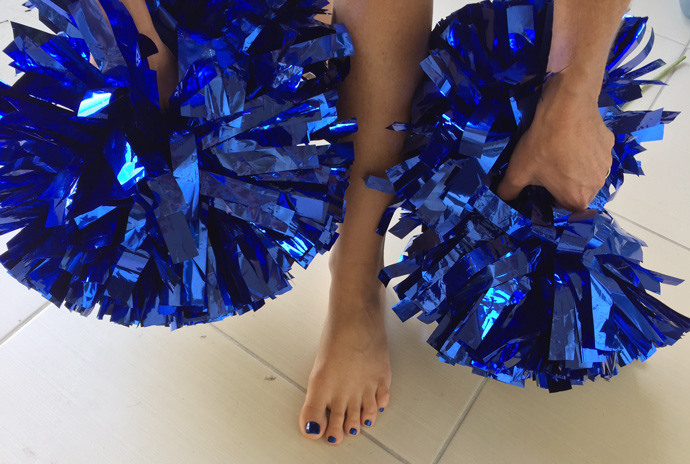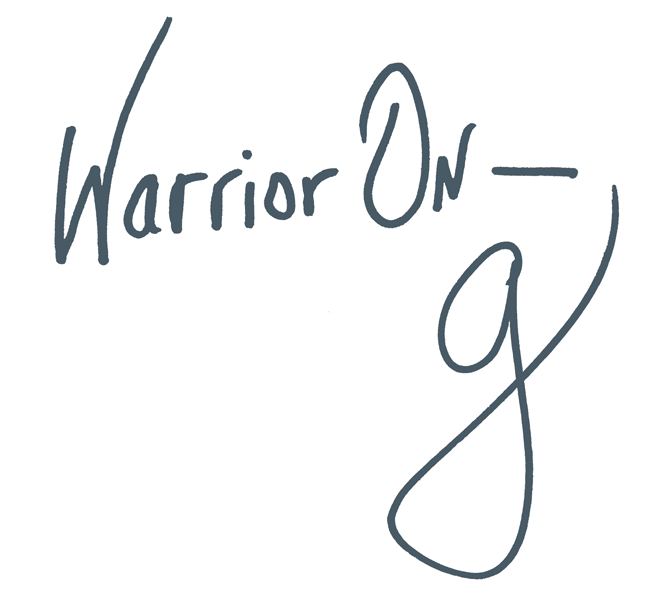 Author of the #1 New York Times Bestseller LOVE WARRIOR — ORDER HERE
Join the Momastery community on Facebook, Twitter, Instagram & Pinterest