Last week I was making my usual sweep through my precious one's phone: checking texts and Instagram accounts and all the things. He looked at me and said, "Mom. When I am going to have some privacy on that thing?"
I am still giggling about that question. Lord, I love these small humans in my house.
Here's a more articulate version of my reply:
"Well, honey. Requesting privacy on the internet is sort of like requesting privacy in the middle of a baseball stadium during the World Series. Both the internet and baseball stadiums are—by very definition—very public places. If you say things on the internet or in a baseball stadium, people are free to hear those things. Your mother is one of the people who are free to hear. This is true for many reasons—not the least of which is that she has undoubtedly purchased your tickets to both the internet and the baseball stadium.
It is understandable that you need privacy in your life, honey. Some examples of private spaces are, for example—the bathroom. Or inside your brain. Or even behind the closed door of your bedroom. I don't have my own bedroom like you do so I don't know how that kind of privacy must feel—but I'm not bitter about that. Let's stay on track here. What I'm suggesting is that when you need privacy for your thoughts, perhaps think them in your head. Or go into your room and write them down inside a diary. I promise never to read your diary. A diary is private. The internet is public. Different things.
"But what if my ACCOUNT is private?"  he said.
I'm so glad you asked about that! When YOU, my son, create an internet account that other people visit, imagine that your  account is like a room into which you are inviting people. It's as if you are hosting your very own party! So fun! The thing is that since you are twelve—there is no such thing as your very own party. Since you are twelve, any party that you host is really hosted by ME. What goes down at your gatherings is my responsibility. And making sure that your gathering is positive and safe for all of the guests you've invited: that's my responsibility, too. Your party, my house.
I understand, honey. You are almost a teen and so it's your job to fight for your right to party on the internet. Please feel free to keep doing your job, and I'm going to keep doing mine. I'll just be here in the kitchen every night—scrolling. Peeking in. Asking questions. Learning more about you and your friends. Looking after and over you. And then talking to you about what I learn. I love you and your friends so much—and I want to help you learn how to create beautiful, fun, safe, hilarious, internet gatherings for each other. Trust me, babe—it's possible to throw REALLY GREAT INTERNET PARTIES. I DO IT. I could be, like – your LOVE WINS INTERNET PARTY PLANNER.
Whatever, mom.
Exactly, baby.
Parenting is hard. Even when—ESPECIALLY WHEN—you're doing it right.

Let them keep doing their job, and you just keep doing yours.
And don't become so concerned with raising a good kid that you forget you already have one.
Carry On, Warriors.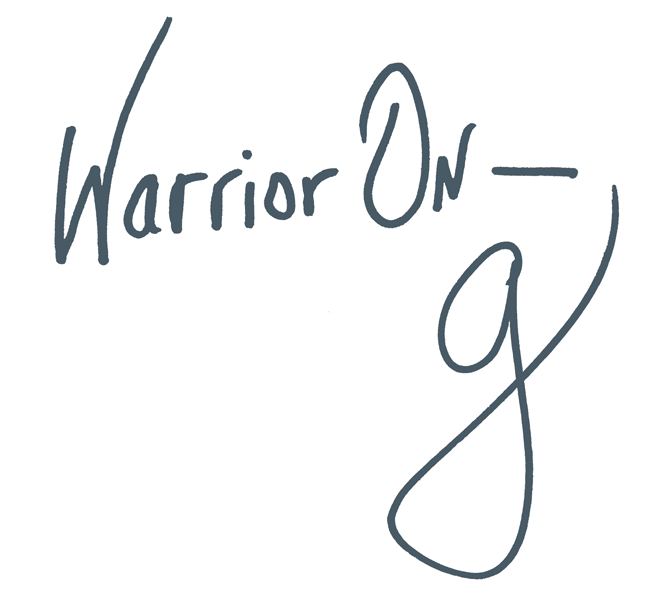 Author of the #1 New York Times Bestseller LOVE WARRIOR — ORDER HERE
Join Glennon on Facebook, Twitter, & Instagram