I try to live by this little quote I read years ago:
"There are two types of people – those who walk into a room and say: 'Here I am!' and those who walk into a room and say: 'There you are.'"
The idea of there you are is how I make decisions about what to post on Momastery and on all of my social media accounts. Before I post, I ask myself: Is this self-serving or others-serving? Does this post say: LOOK AT ME, or LOOK AT US?  These questions have served as good guides for me. My essays about me are really not just essays about me. I hope you've noticed that. I don't write about me until I know that what I'm really writing about is all of us. I just use myself and my little life as as jumping-off point to discuss all of us and Life. And I know enough to know that none of this is about me. I'm just lucky enough to have been chosen to serve this incredible community. So I try to be a responsible servant.
It's gone well here, in this place. And for a long while I've been trying to figure out how to better implement this philosophy in my speaking life–my life on the road. Our Momastery and Together Rising events are wonderful but they feel a little HERE I AM to me. So I dreamed up this dream in which every city we visited we'd SERVE, somehow. We'd do a love project or better yet, we'd find a local hero and invite her to the event and I'd dedicate some of my stage time to hold her up and say: "LOOK, AMAZING COMMUNITY. Here is one of your own doing OUR KIND OF WORK! HELP HER!" Because we know that the most revolutionary thing we can do is introduce people to each other. I had this little dream that in every city I went to, I'd be able to leave it better. Support the good work already being done in the community. Instead of swooping in and saying: "WOOT HERE I AM!" saying "HI! HERE I AM TO SAY: LOOK AT YOU! Meet each other. You belong to each other!"
We decided to test this dream out in Herndon, Virginia this month. We called our friend Becca, who is the beloved minister of Trinity Presbyterian Church where I was preparing to speak, and we told her our dream. We said: what does your community need? She and her people met. She came back to us and said: we are all feeling BOOKS. Our beloved elementary school across the street serves many low-income students and always in need of books. We feel like we should collect kids' books.
TURNS OUT, these kiddos desperately needed books more than we could have imagined. You see, Herndon is a Title I school—57% students qualify for free and reduced lunch and 45% are English Language Learners. Many of these precious ones don't speak English at home and their families don't have much money—so they don't always have access to books when they go home for the summer. Studies consistently show that low-income students learn as much during each school year as do middle-class students, but every summer, kids from low-income families lose two or three months of reading growth, while middle-class kids add a month of reading growth.
Making matters worse, the principal at Herdon Elementary had just learned that the privately-funded program that the school runs all year to help the kids who are most behind in their reading was cut — it was over.  One Herndon teacher — Lizzette Bennett — was particularly sad and worried about her beloved little ones. So she had been dreaming up the idea of a Bookmobile. Her dream was that she and a team of other volunteer teachers at Herndon Elementary would drive her truck into two of the neediest local neighborhoods every Wednesday of the summer. They would set out boxes of books on blankets in the grass and the teachers would help the students choose just right books for them. Then the teachers would read with the students and send them home with books so they could keep practicing and enjoying all week. And there would, of course, be many popsicles.  The dream was perfect — the only problem was she didn't have any books.
WELL THANK GOODNESS WE BELONG TO EACH OTHER, RIGHT?
We sent an email out to all the Momastery readers registered for the Herndon event and asked them to bring gently used, high quality books if they wanted to.
You guys. We collected over 2,700 books for the Herndon Elementary Bookmobile.
LIZETTE AND LITTLE WARRIORS: THERE YOU ARE!!!!!!!
I donated 175 LOVE WINS shirts and one of the event organizers painted wall signs for us to sell and every single penny that we made that night went to Lizette's Bookmobile — $1,622.08!!!  (SO MANY POPSICLES!!!)
And then, you guys— Together Rising (YOU!) gave Herndon Elementary School a check for $5,000 so that they could immediately restore the reading program that had been cut. Because: NOT ON OUR WATCH. There were tears. It was good.
And so when we left the event that night, we left knowing that not only had the roomful of women been filled up, but we  OVERFLOWED. We had offered this beautiful community of Herndon, Virginia the love and respect it deserves. We found and held up the heroes of the community like Lizette and said: THERE YOU ARE.
DREAMS KEEP COMIN' TRUE, LOVES.
It's good. What we're doing here is good. And it is such a pleasure to serve with you.
G & the Together Rising Board
And then, the program.
Love Wins. We win. The kids of Herndon win. When we women take care of ourselves, when we put on our masks first, when we fill up: We overflow into our communities. That's the way women work.
FILL UP TODAY, sisters.
Love,
G
Photo credits: Kallie Frances Photography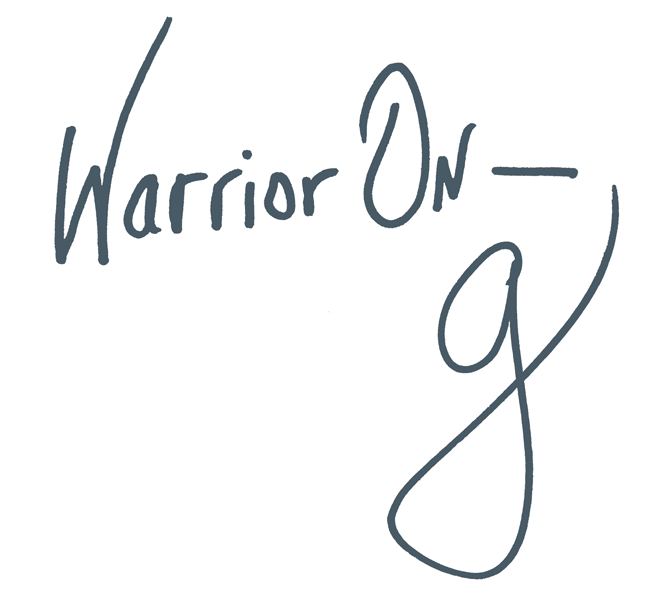 Author of the #1 New York Times Bestseller LOVE WARRIOR — ORDER HERE
Join the Momastery community on Facebook, Twitter, Instagram & Pinterest