Okay, I only have a hot second here which is why I used this particular picture that has nothing to do with anything. Yes, that's my office. I'm doing the best I can.
I need to talk to my canaries. (My depressive, anxious bunnies, bi-polars, addicts, sensitives, woo-woos… all of you—listen to me for a moment.) We are the best people ever. Really. But only if we get help.

Our fatal mistake is not getting help. When we try to control our own internal fire we are exactly like a heart patient who has decided to perform open heart surgery on herself. Messy, blind, deadly, ill-advised idea.
But that's what we do, because this is what happens to us. We are in our homes. We start sinking. Down, down, down. It comes. We are HURTING. We are in the bad part. We are fading and freaking and disappearing and terrified. So we make an appointment for help. Our appointment is in a few days. We wait.
And then we start to feel a little bit better. And the day of our appointment we shower and look at the doctor or therapist or whoever and we can't even REMEMBER who we were or what we felt like three days ago. Our Down Self is IMPOSSIBLE to explain. And since canaries are usually people pleasers we end up saying things like: "I don't know. I get sad. I guess everyone does. I'm fine now, I guess." And we leave.
And then a few days later we are in our homes. And we start sinking. Down, down, down. Down. You see how this goes.
LISTEN. WHEN YOU START SINKING INTO THE GRAY, THE BLACK, THE DOWN, TRY THIS:
Get out your phone or a notebook or whatever you have near you and write a few notes from your DOWN Self to your UP Self.
Write down how you feel, right now. Get your DOWN Self on paper. This does not need to be an essay or a novel or even all that legible. Here is one of my notes from my Down Self.
It's all gray.
I can't feel.
I am alone.
I'm so tired.
That is seriously one of my notes from a while back. Then put your note away in a safe place and call for an appointment. When you go to your appointment – TAKE YOUR NOTE from your Down Self.
When you sit down with your doctor say: Hello. This is me, all showered and "fine" looking. I don't need help for this Up version of me: I need help for THIS version of me. Take out your notes. Read them to your doctor. So your doctor can understand. You don't even need to remember. You don't need to translate. You just need to read.
This is how you take care of your Down Self. How you can be her friend. How you can represent her truthfully and bravely and get her the help she needs.
I love you and I love your Up Self and I love your Down Self.
P.S. Here's some more thoughts for my beloved Canaries:
People Who Need Help Sometimes Look A lot Like People Who Don't Need Help
All I Ever Needed to Know I Learned in the Mental Hospital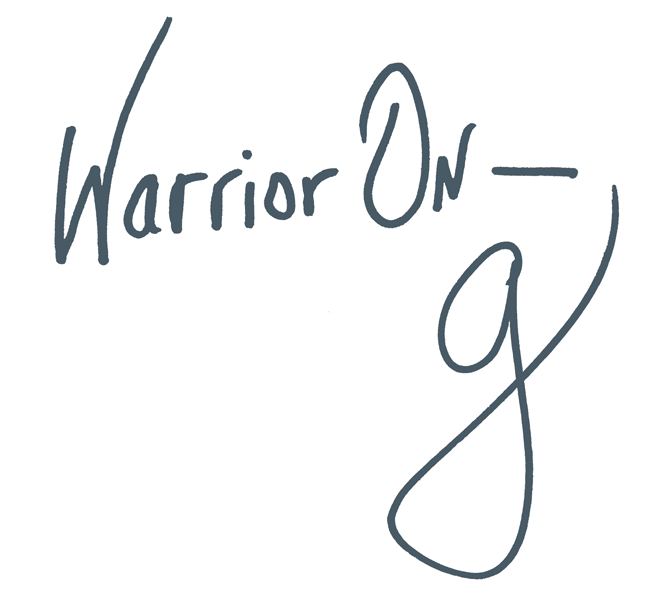 Author of the #1 New York Times Bestseller LOVE WARRIOR — ORDER HERE
Join the Momastery community on Facebook, Twitter, Instagram & Pinterest