Smart parents give their children a million answers. Wise parents ask their children a million questions. And so smart parents might know, but wise parents understand.
I love it when someone asks me a thoughtful question for three reasons. First, it shows that the other person cares enough to try to get to know me. Second, it shows curiosity – which is one of my favorite traits. Third, a thoughtful question offers me the opportunity to unlock rooms inside myself I've never explored before.
Getting to know ourselves and others is the greatest adventure. We are explorers of ourselves and the people we love. Love is the ongoing process of unlocking each other and keeping safe whatever we find. Thoughtful questions are the keys we use to do the unlocking and safekeeping.
Besides myself and Craig – there are three people I want to understand more than I want anything else in the world. Their names are Chase, Tish, and Amma. These three are beautiful mysteries and loving them is the greatest adventure of my life. I just want to spend my whole life exploring their hearts and minds. So I do all the right things. I plan for exploring time: Family Dinners! Dates with mommy! Perfect. But then I sit down with my kid. There we are, looking at each other over a table with nothing between us but open space and time and love . . .  and I cannot think of a single interesting thing to ask them. I got nothing. I'm a mother, so I'm tired. It's just impossible to be creative when you're tired. And so here's what I end up saying: "So – how was your day?" Every parent knows that this rusty "how was your day" key doesn't work but we keep trying it because it's the only one we can find.
The trouble is that keys are only useful if you can get your hands on them.
SO LISTEN. I have good news. Tish's teacher sent home a "Conversation Jar" filled with interesting questions that the students in Tish's class created.  I put this jar on the kitchen table and a few times a week, we take turns pulling out a question during dinner. THIS JAR HAS MAGICAL POWERS. It's been months now and still, every time we open it – everyone at the table wakes up a little bit. Little eyes flicker back to life, folks sit up straight in their seats, the arguing stops, and it's all "me firsts! Can I answer first, mom??" Even the tween, people. Even the tween. People want to be known. People want to be known so badly.
And so I reach in and pull out a key: "If you were an inventor – what would you invent, and why?" And then it's quiet for a moment. Everyone makes her thinking face. They are searching themselves. They are looking inside to see what they'll find and as soon as they find it: there it is – their hands fly up and they say: "I know I know!!" And then they pull something out of themselves that they didn't even know was there. Look! Look what I found inside of me! And the family laughs or nods and either way we are saying: wow, that is so cool. I didn't even know that about you! I didn't even know that room inside of you existed. There are a billion little rooms inside each of your children that remain locked up, unexplored, and a good question can lead you right inside.

I love this jar because it livens up our evenings and helps me know my babies better – but it doesn't end there. HERE IS AN IMPORTANT PART: Kids who learn to be self aware tend to become others aware and world aware. We want our children to understand themselves, the people in their lives, and the world they live in. This kind of awareness is what makes a good citizen. So we've written questions that unlock awareness on all three levels. You will notice that some of these questions ask a child to look within (What was your first thought when you woke up today?), others ask her to consider her peers (Who in your class seems lonely?) and others ask her to look at the world (What do you think is the biggest challenge facing our world today?). Kids must become explorers of themselves first, and then their eyes open to other people in their lives. It's a process, teaching curiosity, awareness and compassion. This jar is a start.
I wanted to give you this gift. I said to myself: SELF! WE ARE GOING TO TEACH THE WORLD HOW TO MAKE THIS MAGICAL JAR! But then I picked it up and as soon as I realized ribbon was involved—I decided I was out of my league. But then I remembered that I might not have ribbon, but I HAVE MY COUSIN, ERIN.
FRIENDS, MEET ERIN!!!!!
Hello! It is so nice to meet you all today. Listen, I've never been a lucky person, but I truly hit the jackpot when I married my husband and won the family that came along with him. Shortly after meeting, Glennon and I developed a quick connection, bonding over our shared love of writing and teaching (the heart-ish side of it, not the craft-ish side of it, because: ribbons).
As a teacher, I often hear parents lament that their children, when asked what they did at school today, reply, "Nothing."
Every morning, when I think about how much "nothing" I want to accomplish with my school kiddos, I return to this Dalai Lama quote again and again:
"It is vital that when educating our children's brains,
we do not neglect to educate their hearts."
This quote has lived in my teacher heart for awhile, and it now resides in my mama heart. And it lives in this jar.
Sure, these questions will jump start their tiny thinking caps, but more importantly, these little keys will unlock what lives in their hearts. The amazing thing about a key is that it has the ability to unlock doors but at the same time keep things safe. As a mom and a teacher, I can't think of a better way to keep our people safe than to KNOW them. Knowing what makes them love, hurt, feel, help, and dream is the best safekeeping we've got.
So, this jar. You guys, it is so very simple:
Print the questions and cut them apart.
Place the questions in a jar like this, and keep that jar handy for the sacred shared moments with your kids.
Watch the nothings become everythings.
You'll notice there are 2 sets of questions. That's because once you realize the beauty that is this jar, you will want to carry it everywhere with you. But we can't do that. People might talk.
Instead, print out that second set and find your fanciest Ziploc baggie. Voila – Car conversations have never been so simple.
*************************
You guys, I think sometimes the reason we don't know what's going on in each other's lives is that we don't ask.
Will you try this with us? And if you comment: could you leave a question that might be a key to a special place in a kids' heart that might go otherwise unopened? We'll keep them all for when we all need Key Jar refills!
HAPPY EXPLORING!
G and Erin
PS Isn't Erin remarkable? You can find more of her inspiring teaching tools here. Also, did you notice? No ribbon. She loves me.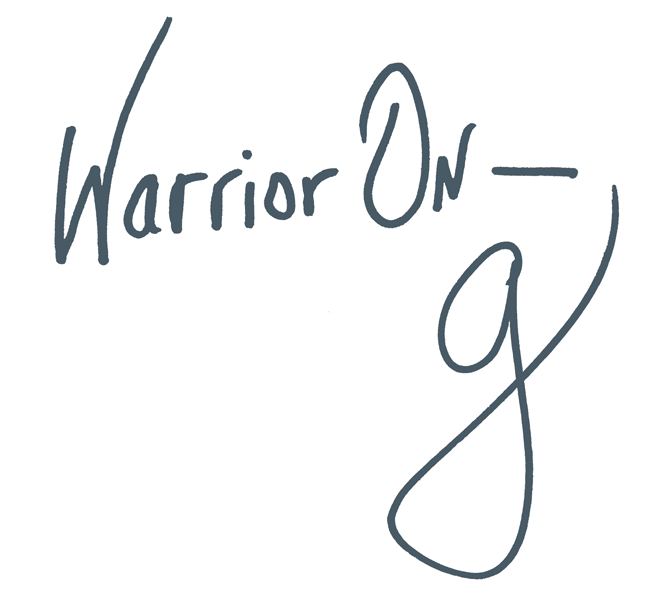 Author of the #1 New York Times Bestseller LOVE WARRIOR — ORDER HERE
Join Glennon on Facebook, Twitter, & Instagram