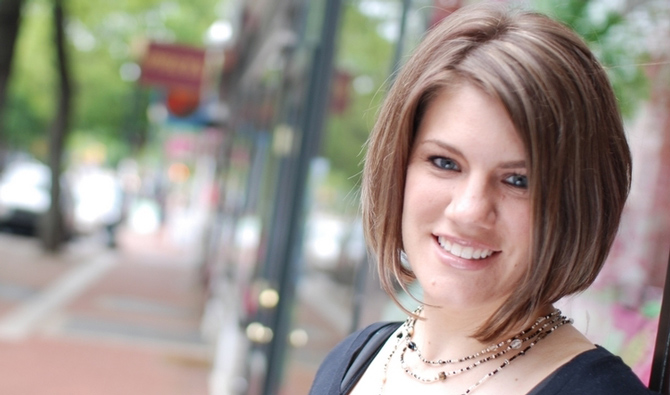 Rachel Held Evans is my Faith and Writing and Thinking Hero. She's a champion for women, for the poor in spirit, for the LGBTQ community, for doubters, and also for those who'd shut all those people out. She speaks her truth to and from inside the religious machine and I don't know many braver things than that. Recently I emailed her publisher and said: "I really think Jesus and his buddies walk around heaven wearing 'TEAM RHE' hoodies. I really do."
I was at a church convention in Nashville last year and I came down to the hotel lobby early to wait for my ride. There was a lady sitting alone, so I went over and asked if she was headed to the convention. She nodded and told me she had come all the way from Canada. When I asked what prompted her to travel so far  she said, "I came to see Rachel Held Evans. I work in a church and I pour out my whole life for it. I love my church. But the sexism is so heavy. I hear it and feel it all the time and it's crushing. They let me work 13 hour days but they won't let me serve communion. They let my friends and I cook and clean and care for the children, but they won't let us speak from the pulpit. They think of us as helpers, not teachers. They really don't think they can learn from us. One night I found Rachel's blog, and I couldn't believe that there was this VOICE. This beautiful, bright, strong, smart, bold woman speaking with authority and love and without apology. She didn't seem to be asking permission to speak. She just had so much to say. And I bought all of her books. And now I read her every day before work, to remember that it's okay for me to have a voice, too. To remind me that I am equal to the men in God's eyes, even if I'm not equal in their eyes."
After I pulled myself together, I said. "Yes. I know exactly what you mean. Exactly. Yes. Me too, to all of that. Also, I know Rachel. Would you like me to introduce you to her today?" And she said, "No. I don't want to take any more of her energy. I just came to be in the same room with her. To prove to myself that she's real. So that when I go back to my church and continue to fight the fight—I can have a real picture of her speaking and teaching in my mind. I just want to have an image of men and women in their seats, looking up at Rachel teaching. That's all I need."
Can you imagine how many women have begun believing they're worthy because Rachel keeps publicly and loudly insisting that God insists that they are? I believe that Rachel's name will be in the history books. I believe that she'll go down as a trailblazer in the faith, a warrior who sacrificed her own safety and popularity for the people she felt called to love. The first time I met Rachel I was shocked because she's just the size of a regular person. I expected her to look like the Statue of Liberty or something. Her humanness made me appreciate her courage even more. Like Dorothy Day said— "Don't call us saints. We don't want to be dismissed that easily." Rachel is not the Statue of Liberty. She's just a lady who probably feels scared and hurt by the criticism and character crucifixion that inevitably comes to anyone who insists on her worthiness out loud—but she keeps showing up anyway. Because she believes that her calling is more important than her fear. THAT IS MY KIND OF WOMAN. That is the kind of woman who changes the world. And that is why I am beyond honored to have written the foreword to Rachel's latest masterpiece: Searching for Sunday—which releases TODAY.
Foreword
Whenever I want to scare myself, I consider what would happen to the world if Rachel Held Evans stopped writing.
As I tore through the pages in this book, I realized I'd been waiting my whole life for Searching for Sunday. The Jesus that Rachel loves fiercely is the same Jesus I fell in love with long ago, before I let the hypocrisy of the church and my own heart muddle everything up. Searching for Sunday helped me forgive the church and myself and fall in love with God all over again. It was as if, over time, road blocks had been set up between me and God and as I read this book I could feel Rachel's words removing them one at a time until by the end of the book I was looking directly at God again.
Rachel's Christianity is a daily discipline of boundless grace–for herself, for the church, for those the church leaves out. The faith she describes in Searching for Sunday is less of a club to belong to and more of a current to enter into—a current that continuously carries her toward the people and places she's been taught to fear. Rachel finds herself not only loving these people, but learning that she is these people. In Searching for Sunday, Rachel convinces us that there is no them and us; there is only us. This idea of hers is both comforting and slightly terrifying. I have a hunch that comforting and terrifying is exactly what faith should be. 

Searching for Sunday is, quite simply, my favorite book by my favorite writer. From now on when people ask me about my faith, I will just hand them this book. Sweet Jesus, I'm grateful for Rachel Held Evans.
—Glennon Doyle Melton
WHO WANTS A COPY???? HER PUBLISHER ASKED US TO GIVE AWAY FIVE SO LET'S ASSUME THAT MEANS TEN. JESUS SAYS WE ARE FREE OF THE RULES! GRACE FOR ALL! RHE FOR ALL!! Leave a comment below and I'll randomly choose ten winners and get books in the mail to you tomorrow.
HAPPY BIRTHDAY, SEARCHING FOR SUNDAY! WE ARE SO GLAD YOU ARE BORN!!!!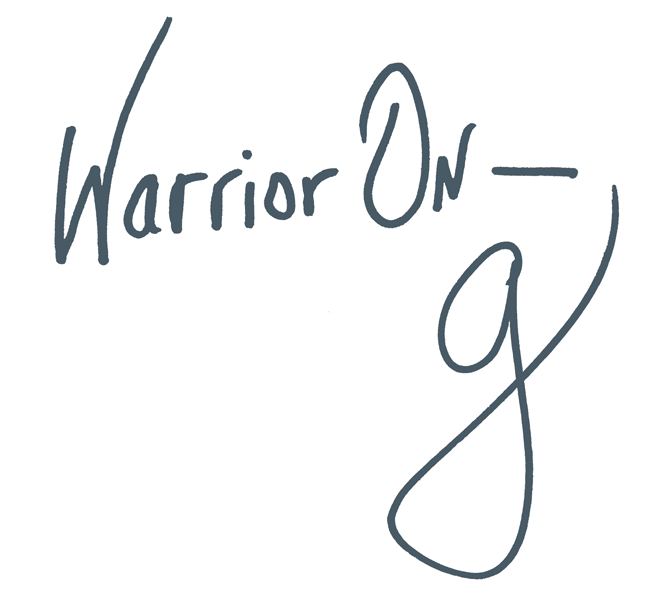 Author of the #1 New York Times Bestseller LOVE WARRIOR — ORDER HERE
Join the Momastery community on Facebook, Twitter, Instagram & Pinterest