YOU GUYS: IT IS ALMOST LOVE FLASH MOB TIME.  Your Together Rising Board has been sweating and praying and meeting and trying to determine the recipients.  For each of our past mobs, a clear theme emerged from our community and together we said: YES. THAT'S IT. That is the Next Right Thing and those are the Next Right People. That's what happened with Project Home Indy and with the Croyles and the Vans and the Service Dogs and the Cancer Angels. But this time it's been different. We've been waiting and searching and meeting but: nothing. No clarity at all.  And then one day last month my heart was feeling full of love and awe for the women in my life, so I logged on to our Facebook page and I introduced you to five fierce warrior friends and then asked:
Who are the warrior women in your life?
And YOU responded with your own stories of the warriors in your lives:

You told story after story about one HER at a time showing up, day after day, in your families and schools and offices and communities. And I thought: Man. Each of these women is actually a HER(O).
(What if little girls started reading this word differently? What if it sounded like "her"-o in our heads? Sometimes you have to change your understanding of a word so you can change your experience in the world. Just a thought.)
And then a cartoon light bulb appeared over my un-showered head and I emailed the Board and said: THIS IS IT! THIS IS WHAT WE'VE BEEN WAITING FOR!!! OUR PEOPLE KNOW WHO THEY WANT TO LOVE FLASH MOB!! THEY WANT TO RAISE UP THE ONES WHO RAISE THEM UP EVERYDAY!!!  LET'S LET OUR PEOPLE NOMINATE THEIR HER(O) and then Love Mob the bloody heck out of them! Let's offer each HER SOME BIG, LIFE CHANGING GIFTS, SUPPORT AND LOVE. Let's raise up the ones who relentlessly show up to get others rising. Yes. Oh my goodness, YES. That is it. ONE HER(O) AT A TIME!!!!! THIS IS OUR JAM, PEOPLE!!!!!!!
Yes, the Board said. THAT'S the next right thing. AND YOU – beloved members of this Momastery community, are the next right people!
LET'S DO THIS:
Think of a HER(O) among your friends, neighborhood, church, school, workplace, family… a warrior who shows up every day to love and survive and thrive and serve. Someone to whom you want to say: YOU, HEY YOU! DID YOU THINK THAT YOUR FEROCITY AND TENDERNESS AND TIRELESSNESS HAS GONE UNNOTICED?? NOPE. YOU ARE SEEN. YOUR COMMITMENT TO SHOWING UP FOR LOVE IS ASTOUNDING. YOU ARE OUR HER(O) AND SO PLEASE CONSIDER THIS GRAND OFFERING FROM YOUR COMMUNITY TO BE OUR MOST SINCERE STANDING OVATION.
Gather together a small (or large!) group of at least two other people who are willing to raise their voices with you in support of your HER(O). (We'd like you to work together, but Glennon–as the board's resident pajama-lover/ introvert/loner–insists that if you are scared of people, it's fine to nominate on your own. Everybody's in baby, even raging introverts.)
Click the "Apply" button below to submit your nomination by next Friday, April 17th, and tell us the story of your HER(O) along with BIG DREAMS about what GIFTS MIGHT LIGHT YOUR HER(O) UP EVEN BRIGHTER.
Trust us on this one: DO IT. SHOW UP FOR THE WOMEN THAT SHOW UP FOR YOU. It will be worth your time to gather together in honor of your person and put some effort into this. We will read every story and we will choose a few to to Love Flash Mob and we will choose EVERY HER(O) to honor and it will be sacred and holy and SO MUCH FUN. Don't sit this one out. Be in this with us.
Be a HER(O) for your HER(O).

Okay, beloveds. Ready to work together to TO GET HER RISING? Then here come the BEST WORDS EVER:
LET US BEGIN!!!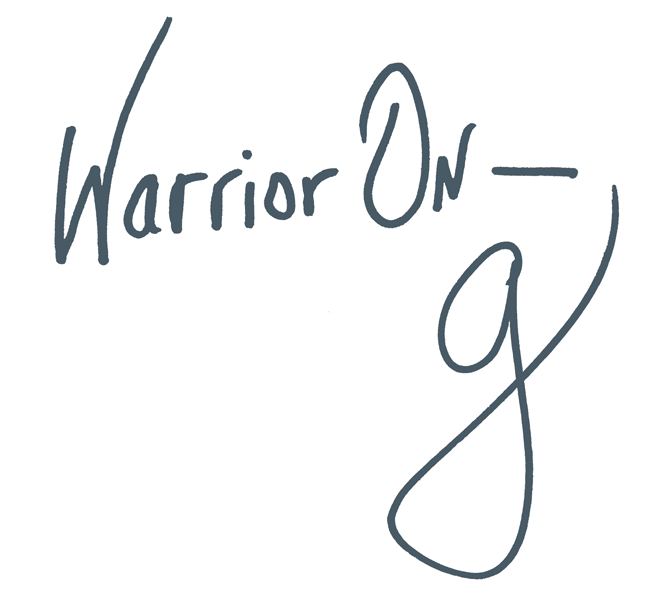 Author of the #1 New York Times Bestseller LOVE WARRIOR — ORDER HERE
Join the Momastery community on Facebook, Twitter, Instagram & Pinterest