There are three sisters who work about forty-nine hours a day to bring you Momastery. Each of the three of us, besides our faith and family, considers our mission at Momastery to be the most important part of our lives. One of us gets applause for it.
It's easy for me to stay motivated here. I get cheers and hugs and thank yous and WE LOVE YOU, GS till the cows come home. But Sister and Amy? They work as hard as I do without any of the applause. They are quiet warriors.
Know anyone like that? I think that the quiet workers are where it's at. If God played favorites, I bet God would love the quiet workers best. I think it's true that character is what you do when no one's looking, so the heroes are the ones who serve OFF stage. Like Amy and Sister. Like parents. Like teachers. Like anyone who works with the sick, young, and vulnerable. Like Don and Luciano.
At the end of last year I traveled to the Dominican Republic with our partner CWS. Today I want to tell you a bit about two of the CWS staff workers who weren't the headliners, but the workers in the background, the ones who quietly come alongside to support badass change-makers like Denisse and Melissa. If Denisse is like Moses, leading children from the bondage of street life and towards their freedom, Luciano and Don are Aaron, holding up her Denisses' arms so the power keeps flowing even when she tires.
This is Don.
And this man in the black shirt—that's Luciano.
Don and Luciano work for the CWS Latin America office. These two don't stop. They spend their entire lives on behalf of their friends. Every single day, they show up, boots on the ground, to help CWS to fulfill its mission—to feed the hungry, fight poverty, and end oppression in its many forms. They are in constant motion—translating, planning, photographing, hugging, laughing, loving. I am sure I'm walking into a minefield with this sentence but here goes: Don is a white American man who abandoned his privilege and comfort to dedicate his life to those less privileged and comfortable. Luciano's story is similar. These are men who believe in the power of downward mobility. They believe we do not serve, we love. They work with not for others. They believe in justice—not charity. They know that compassion can only exist between equals, so they make friends, not clients. They really believe that the kingdom of God is with the poor. And so they spend their lives with the poor not to serve them, but because that's where the magic is and they want as much magic as possible in their lives. Don and Luciano are men who have laid down their lives for their friends. They have lost themselves in their work and then found themselves there.
Because walking into minefields is kind of my jam, I'll add this. As a woman who is working through a few unresolved issues with men—spending this time with these men was healing for me. I watched these two pour themselves out on behalf of women and children—every single one a friend and equal. I don't know, I'm still working it all out. I just know it was good and important. The men of CWS taught me that men can be our sisters too. Luciano and Don softened me.
**NOTE: I watched Luciano carefully (FOR RESEARCH REASONS, JEEZ) and was stunned not only by his dedication and wisdom and respect and humility, but also by the fact that he is single. Because I am always thinking of mature world-changing social justice things, I asked him if we could start a world-wide Luciano dating contest at Momastery and he said no absolutely not don't you dare NO Glennon NO—which is why if you are an eligible, world-embracing, fiercely loving and adventurous and GOOD AND KIND single lady you should under no circumstances email me at [email protected]. Don't do it you guys, it's inappropriate and we should respect people's boundaries. (do it)
Last year Chase's teacher said to me: I see leadership potential in Chase, but I wouldn't push it. He seems reluctant about being out there. He's more of a quiet leader. I think that's the most powerful leadership. Quiet power is like light. Light doesn't make a lot of noise. It just shines and shines and makes seeds grow.

And that reminded me of one of my favorite poems:
Here's to Don and Luciano and Amy and Sister and CWS all of the people who shine and shine and serve and love and lead. This is us, applauding for you. You are the light of the world, and you light up the whole sky.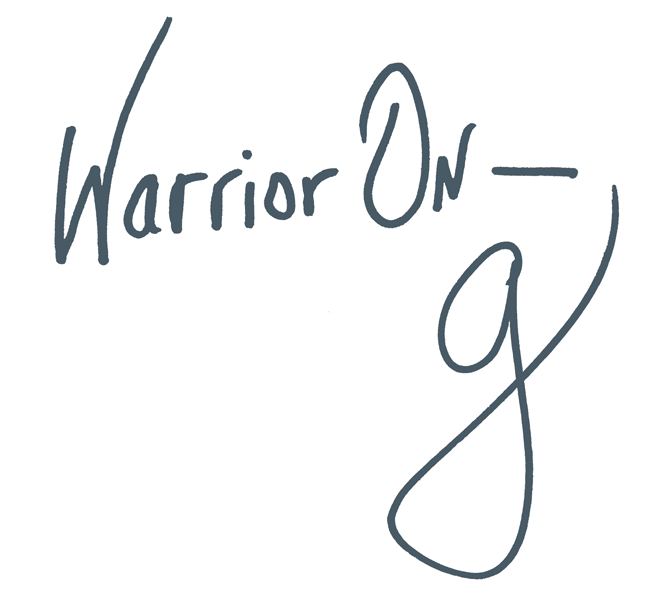 Author of the #1 New York Times Bestseller LOVE WARRIOR — ORDER HERE
Join Glennon on Facebook, Twitter, & Instagram