Hello friends. Got this letter in the mail. Please meet my new favorite person in the whole wild world—Rachel. Warning: a bit of profanity ahead. To me it is perfectly placed, exactly right profanity—but I am just telling you so you're ready.
Love.
*****************************
G,
I have been writing this thank you card in my head since July. Your blog post "Your Body is Not Your Masterpiece, Your Life Is" changed my life. That make sound a bit dramatic (not too surprising with my personality) but it is 100 percent true. I have been working for years in therapy to find peace with my body. I had been working and working and trying and trying and together, my therapist and I have made some progress. But a few days before your post, I experienced a pretty major setback and felt pretty torn up inside. I had worked so hard and it felt like my battle with my body was in full swing. And then—and then, sweet G, your blog post landed like magic in my inbox. Paintbrush! My body is my paintbrush and my LIFE is my masterpiece?!

 Something about your words just moved me. Literally moved me to tears, moved me forward on my journey, and moved me towards peace in a lifelong battle. It was like I had been humming a tune with no words in my head, at times it was so quiet and all the nasty voices in my head so loud, I couldn't hear it. With therapy, I worked on quieting the nasty voices and listening carefully to the music and humming along. But G, your blog was like hearing the words to the song for the first time. Your blog gave me lyrics to the music I had been trying to write, language to hold onto when the battle felt fierce. THANK YOU. That doesn't even seem like anywhere close to what I want to say—like it's a tiny fraction of how appreciative I feel.
"Paintbrush" has become a special term for me. It's my mantra. I meditate on it and repeat it to myself every time I do pretty much anything. I say it to myself at the gym when I am celebrating my body by using it, I whisper it to myself on the way to first dates. It's my thing. In fact, on the day I first brought your blog to my therapist, through tears I exclaimed, "My body is a fucking paintbrush! It's MY paintbrush! I am going to dress up like an effing paintbrush for Halloween!!" So enclosed, please find a photo of me dressed up like an effing paintbrush for Halloween. Thank you so much, G—for so much.
Love totally wins,
Rachel
With her letter, Rachel also sent me a copy of the book Tattoos on the Heart, along with this postscript: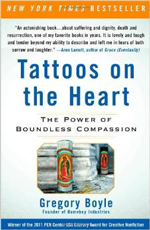 Books are pretty much my favorite ever. So my favorite way to say thank you is to pass along special books to special people. I hope you enjoy this one. Father G is an inspiration. Homeboy Industries is an incredible agency that teaches former gang members to find the love they have been missing…inside themselves. (I have no affiliation with them, I am just sort of a stalker of Father G's amazing love from afar and, since I am a social worker in LA—he is a bit of a rock star to all of us working with the underserved.)  Father G's book is one of my favorites of all time. I read it over and over, listen to the audio version like it's going out of style, and cling to his words (like I do yours) for strength and inspiration. A priest who devotes his life to teaching gang members to love themselves and each other and writes to us all about it? Brutiful! I hope you enjoy.
"Here is what we seek: a compassion that can stand in awe at what the poor have to carry rather than stand in judgment at how they carry it." – Gregory Boyle 
Rachel: I read it. Then I read it again. Then I begged everyone I know to read it. It is now one of my all-time favorite books and Father Boyle is one of my all-time favorite humans.
---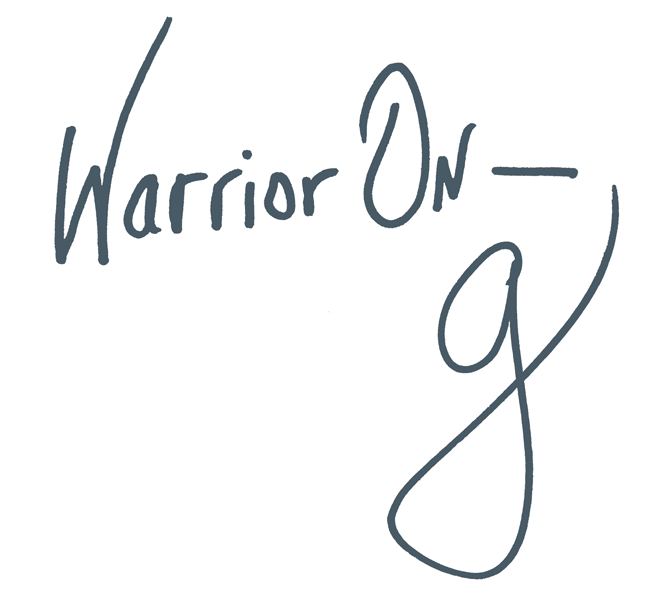 Author of the #1 New York Times Bestseller LOVE WARRIOR — ORDER HERE
Join the Momastery community on Facebook, Twitter, Instagram & Pinterest