Last night I was in my cloffice finishing something up and I heard my girls start fighting for the seven millionth time. They were yelling at each other and their voices were getting louder and louder and I just got so pissed. I felt so DONE. I was so tired of their fighting that I totally forgot that peace begins with me and I lost it. I just lost it. I stood up and RAN out of my cloffice with such fury that I bashed my toes against the wall. And it hurt like a mother. It felt like a FIRE had just started on my foot. The pain traveled all the way to the top of my head and my entire existence became stubbed toe.  I looked up at Tish who had just walked into the room and I let out the F-bomb. Loudly. In her direction. And then with my most terrifying monster voice I growled. GET. OUT. GET. OUT! She immediately started crying hysterically – she thought I was dying – and she ran out. I let her go and I crumpled onto the floor.
This really would have been bad enough, but I had more damage to do. Because I was angry and exhausted and a little embarrassed and so it was important for me to make sure everyone knew this was NOT MY FAULT. It was THE FIGHTING. It was THEM. They did this to me. So I picked my bashed toes up of the ground and I limped out of my room and I found both my girls huddled and crying in the hallway. And I looked them right in the eye and I said: Do you SEE WHAT HAPPENS WHEN YOU FIGHT LIKE THIS? BAD things happen. I got HURT.
And they looked at me with the saddest eyes I've ever seen because their mommy was hurt and it was all their fault. And I looked back at them with the saddest eyes because my girls were hurt and it was all my fault. And I should have grabbed them right then and there – but I couldn't say sorry yet. I just couldn't. I was so tired. I just wanted everybody to feel as bad as I did for a little bit longer.
So I went back to my room and shut the door and sat on the floor and held my foot and rocked back and forth there for a while. My toes didn't even hurt anymore. I just held them in case Craig walked in. He needed to think I was hurt badly. I needed a good excuse. And Craig did walk in a few moments later – holding a frozen bag of broccoli. And he sat down on the floor next to me and silently held the frozen broccoli on top of my foot. I'm pretty sure he knew I wasn't hurt all that bad. But still. The broccoli was grace. And grace is what makes a girl ready to apologize.
So after a few minutes I stood up and walked out of my room to find my girls again. I wiped their weepy eyes and I grabbed their teeny hands and I asked them to follow me. They did, because they still trusted me. We curled up on Amma's bed and Craig came in, too, and I kissed their soft, soft faces and I said: I'm sorry. I'm so sorry for scaring you. None of that was your fault. Sisters fight. It's normal for you to fight. Mommy hurt herself and she was angry and she lashed out at you because she wanted someone to blame. You weren't to blame at all. I'm so sorry.
And they cried and promised that they forgave me and I rocked them like they were babies again, because they were. And then I looked up to see that Chase was standing in the door, taking a picture of us. And I said, "What are you doing?" And Chase said, "My homework for photography class is to take one picture that represents my family. This is it – with all the apologizing and hugging and crying and forgiving. This is us."
Yes. This is family: With all the apologizing and hugging and crying and forgiving — a place to practice giving and accepting grace.

So, there you go. This is Us. Us is Grace. And Grace is good enough for Us.
*When I put Tish to bed she said: Mama. That sure was an overreactment of you, wasn't it?
Yes, Yes it was. I said.
Mama – you said the F word.
Yes, Yes I did. I said.
The Melton Family Poem
Grace for you,
Grace for me,
Grace for her and him and we.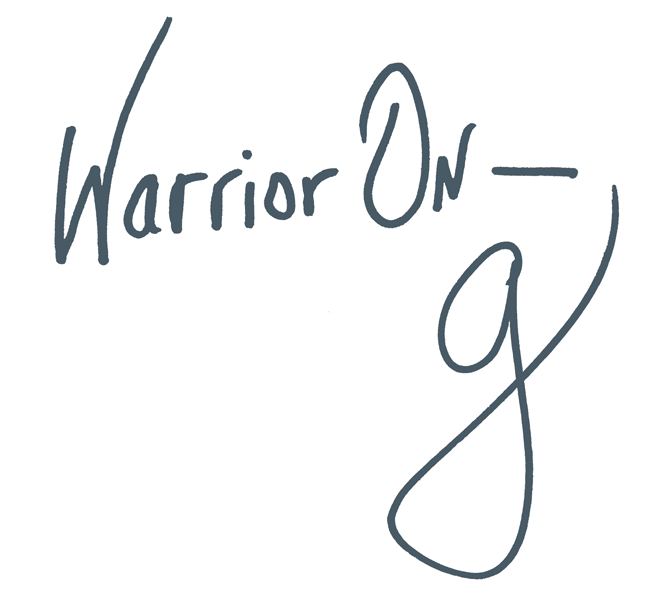 Author of the #1 New York Times Bestseller LOVE WARRIOR — ORDER HERE
Join Glennon on Facebook, Twitter, & Instagram