ATTENTION PEACE TEACHERS! (Ministers, therapists, parents, lovers, teachers, sisters, brothers, artists, all the people!)
Okay: The dress seen 'round the world. This one, the one that some see as blue and black and others see as gold and white??? Everyone is posting about it and insisting that the way they see it is THE WAY IT IS and the whole thing is fun and funny and awesome and also I JUST DON'T WANT US TO MISS the opportunity here!
This dress is the BEST peacemaking tool I've seen in a while.
One of the first things I learned about good teaching is that in order to teach a new concept- you DON'T START BY TALKING ABOUT THE CONCEPT. You show people something concrete, let them see it and touch it and discover it- THEN you attach a concept to it. Like- if you want to teach someone about the properties of water- you first let an ice cube melt in her hand. If you want to teach her about affection- you put a puppy in her lap. Etc.
I (and so many of you) want to teach people that the greatest opportunity in the world is not to convince others to see things your way, but to try to see things a new way. Whenever anyone says to me – Well, you know- I just tell it like it is – I know they're not ready for serious peace-making. Because peacemakers know that NO ONE TELLS IT LIKE IT IS. We can only tell it LIKE
WE SEE IT.

And so the most effective truth tellers say "Can I share how I see this? And will you share how you see it, too?" And they know how to hold space for both perspectives. They do not feel the need to judge who is right and wrong, necessarily, because they know that two opposing perspectives can both be true. And/Both. Peacemakers know that  THERE IS NO IT! There are only millions of different perspectives of IT. And so instead of worrying about MAKING people see things our way- we can just explain our perspective- and then be curious about other perspectives. Instead of digging in our heels and judging and convincing, we can just get curious and learn from each other. I call this staying open, and it is just a really wonderful, hard, exciting, interesting way to live.
But this AND/BOTH of truth is a HARD CONCEPT to teach. And so we need something concrete to use as a jumping off point – a teaching tool. The dress thing is IT!
Last night my family sat down with this dress and half of us saw blue and black and the other saw gold and white and at first we COULD NOT BELIEVE IT. NO! NO! NO! we all said. IT has to be one or the other! Half of us are right and the other half are wrong and we are not leaving this screen till we figure it out!! It was kind of hilarious and stressful and honestly a little upsetting at first. Learning, REAL learning is always a little upsetting at first.
But then, after a looooooong while – everyone had to agree: oh my gosh. Maybe none of us are wrong. Maybe we actually just LITERALLY see things differently. And maybe that's not awful. Maybe that's AWESOME. Maybe your experience of this dress is as valid as mine is, even though our experiences are different. Weird. So weird. So cool. So weird. My kids said sooo weird forty times.
And then my girls attached this concept to a fight they'd just had about sharing space in their rooms. Tish said: Maybe we were just seeing things differently. Maybe we were both right. And then Amma was like: HECK NO – I WAS RIGHT- but whatever, she's a tough nut to crack. Still, progress.
Then later that night- Craig and I used the  And/Both dress experience to discuss an impasse we've come across recently. I said: tell me how you see it. He told me and then I said: this is how I see it. Our perspectives were so different. We didn't solve anything, but we did hold space for the paradox- for the AND/BOTH of him and me. We hugged afterwards, which was nice. The hug, and the whole experience –reminded me of this poem by Rumi that I love so very very much:
Out beyond ideas of wrongdoing and rightdoing,
there is a field. I will meet you there.
–Rumi
This dress points to that field! Save it! Use it when you need it!
Thank you sweet internet.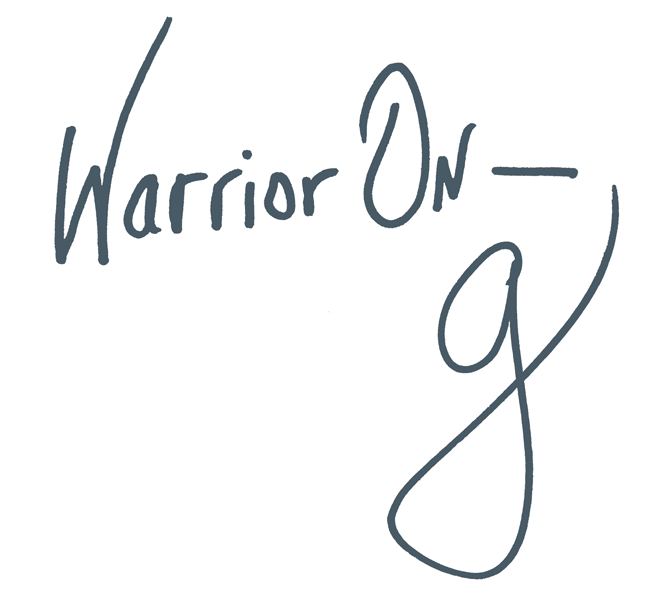 Author of the #1 New York Times Bestseller LOVE WARRIOR — ORDER HERE
Join the Momastery community on Facebook, Twitter, Instagram & Pinterest