All Jon wants for Christmas is me.
So. Amy and Sister and I had an emergency meeting yesterday to discuss the buzz that in January, Facebook will be making changes that may make it difficult for you to see Momastery posts — they may begin requiring people like me to pay to get content and messages out to you.
After an hour of discussion, we came to these conclusions:  1. Who knows if all that's true? 2. It is a PROBLEM for Momastery and Together Rising that we depend so entirely on Facebook to get our content to you. All Facebook has to do is change a few policies, and this community could be disbanded just like that. To say that this stresses me out is to say that I have always found Jon Bon Jovi to be "mildly attractive." MASSIVE understatements.
Right now I feel like I have this best friend on whom I depend every single day to make me laugh and cry and feel and I don't even know her phone number. I have these amazing people I am DOING LIFE with- and I'm basically asking Facebook's permission to speak with them each day. This is making me slightly nuts. I am sure Mr. Zuckerberg is just lovely – but I still don't want him to come between us.
Help me with this situation, please. Would you do these simple things? They will take you TEN SECONDS.
PLEASE SIGN UP to have G-LOVE delivered to your inbox by putting your email address in the box below. I am so excited about this newsletter. This platform has gotten so BIG and I'm craving the intimate family feel of the past.  I'll write the G-Love Family letters filled with never-before-seen stories and pictures and I'll tell you what shows, books, ideas and quotes are making me think, laugh, and cry. And there will be plenty of GIVEWAYS, like free books and Love Wins T-shirts and other fancy things I can't tell you about here. And any information about future Love Flash Mobs and Momastery events will go out to the G-LOVE Family before it goes out to anyone else.  Sign up NOW and get your first G-Love email NOW.

Invest 2 seconds & get your first G-LOVE email in your inbox NOW!!
PLEASE FOLLOW ME ON INSTAGRAM. You guys need to come join our little IG family. We are having a BLAST over there. Last weekend we spent hours discussing every scene and every character from Almost Famous. It was epic. It's ALL HAPPENING over there. And our IG family is one TENTH the size of our FB family- so it's super easy to ask me questions and interact with each other and get personal. There's a lot of beautiful intimacy and a lot of FUNNY going on over there. IG is simple, clean, and easy with about %49 million fewer posts about politics. I LOVE IG and plan to spend more of my online time there. I need you to come so I stop feeling like I'm cheating on my FB readers when I'm sharing there. COME OVER!
PLEASE FOLLOW ME ON TWITTER I don't know what to say about Twitter. I honestly haven't figured it out yet. I keep re-tweeting my own tweets and accidentally tagging deodorant companies when I mean to tag my Sister. I make no promises about what I can offer you there. Comic Relief? I don't know- just come follow me, ok? Be merciful. Tweet Tweet!
Okay. Those three things. Can you do them? Can you help me sleep better at night by giving me ways to connect with you other than through Facebook? The show and the Love must go on. Right?
LOVE YOU.
G
*If anyone can help me think of another name for our newsletter family other than G-Love PLEASE DO SO. But also know that it could have been worse: My high school newspaper column was called, "Nothin' But a G-Thing." I know. I cannot even.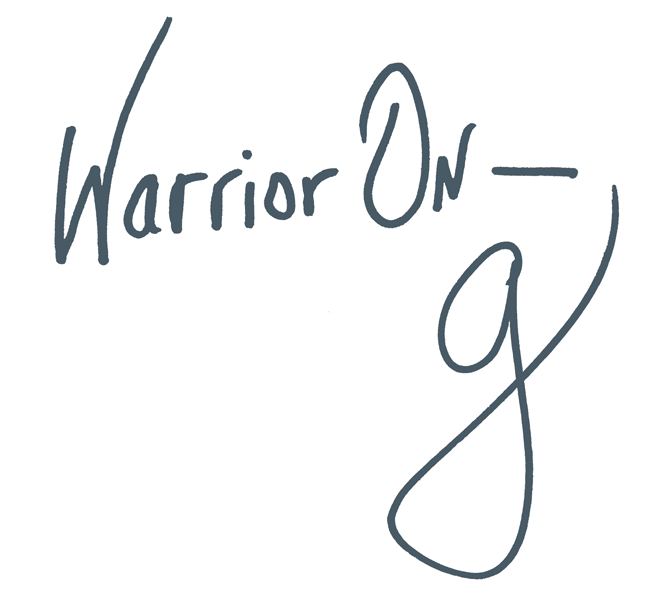 Author of the #1 New York Times Bestseller LOVE WARRIOR — ORDER HERE
Join the Momastery community on Facebook, Twitter, Instagram & Pinterest