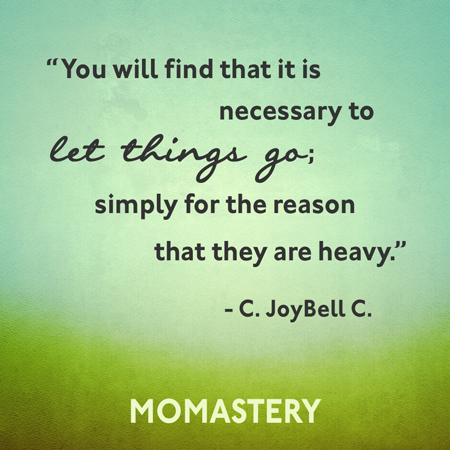 You guys. It's Monday morning. Let's start the week by letting go of something heavy. What's weighing you down right now and how would your life be different if you Let it Go?
Is it a belief?
I need to produce to be worthy. I need to be perfect to be loved. I need others to be a certain way so that I can be happy. I can't get started until I'm thinner, healthier, tidier. Life is supposed to be easier. I'm doing it wrong. His behavior is a reflection of me. Everyone else has it better. I'm not good enough. It's too late.
Those are all lies and they're weighing you down like a backpack full of rocks. You can't get your work done because you are carrying burdens not meant for you.
Is it a relationship?
Please remember that often, gentle goodbyes are acts of great courage and kindness.  Holding an unhealthy relationship close is not love. Listen- is it kinder to hold someone close and hate her or let her go so you can love her? We are called to LOVE and the truth is that you will only be able to love some people from a safe distance. Hold space for yourself.
Is it a grudge?
I read a story on Elizabeth Gilbert's Facebook page recently that I can't stop thinking about. She was listening to Mark Nepo talk about his pain around his relationship with his father. Nepo spent decades mentally rehashing hurtful memories, reliving times his father had hurt him. One day Nepo realized that he was spending all of his time preparing for a trial that was never going to happen. It was as if he thought that one day, he would have his moment. He would sit down with his father and a judge and be able to plead his case. He needed to have his case thoroughly prepared so he could win. And it stunned and freed him to accept the fact that there would be no trial. He was wasting his time. He let it go. "Forgiveness is giving up all hope of having had a better past." -St. Anne Lamott
When we let something go that's been weighing us down, we can feel the relief in our bones. We feel our shoulders unfurl and our lungs expand. We take a deep breath and lift our faces to the clouds. We feel stronger, braver, free-er.
Peel off the backpack. Lay it down and walk away.
And  for goodness sake – "Stand up straight and realize who you are – that you tower over your circumstances. You are a child of God. Stand up straight. " -Maya Angelou
Love,
G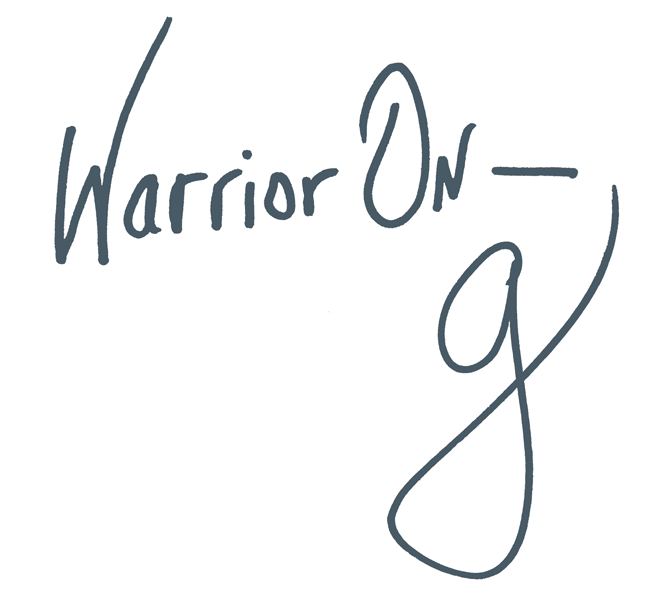 Author of the #1 New York Times Bestseller LOVE WARRIOR — ORDER HERE
Join the Momastery community on Facebook, Twitter, Instagram & Pinterest