I'm sitting next to Amy in my dining room. We do not dine in here. We work in here. We have the best work in the Universe.
I just got off the phone with Sister and emails are flying among Liz, Katherine, Nicol, Erin and Allison. These are the women making Holiday Hands happen- the all-volunteer Together Rising board. They have – quite literally – been up for nights and nights vetting requests and gathering information from friends in need. Today- they've taken the day off of work because it's GO time. They are juggling babies at home. They are sweating and their typing fingers are flailing and they are occasionally cursing. There are a lot of tears. There are tears every time they open a new email like this one….
"Every year I spend December desperate and bitter and shameful and so sad, because the commercials are on and the Christmas cards come in, and we have nothing.  My husband left and I'm working so hard but I have just enough to feed them. I'm so grateful for that. My kids eat. But they don't get gifts. So we avoid everything Christmas. My kids are strong about it, but we all dread the holidays, alone and together. But this year. This year I started reading this blog, Momastery. A friend sent it to me. I read it after work when I get lonely. It makes me laugh and cry and feel less lonely. And so I went on a limb and asked Together Rising for help. And somehow- now- it's the morning of November 12 and my kids are getting Christmas. Somehow, each of them has a brand new toy on the way. One woman is sending wrapping paper. My babies' gifts will be wrapped. And there will be tags on the top of each gift that say: Love, Mom. I'm not going to say they're from Santa. I'm going to say they're from me. Because they are. I feel brave that I asked for help. And because I want to see their faces when they see that their mom has provided them gifts.
I have ten dollars in my pocket right now and I'm going to the dollar store to buy some cards and some lights before I pick up my kids. We are going to decorate tonight. We are going to send out cards. I am so proud of my little family. We are a family and we deserve to celebrate. Strangers proved that to me today. I will never forget. Thank you."
YOU MET THE HOLIDAY NEEDS OF FOUR HUNDRED FAMILIES. YOU MET THE NEEDS OF FOUR HUNDRED MAMAS LIKE THE ONE ABOVE. IN THREE AND A HALF HOURS. IN THREE AND A HALF HOURS.
YOU ARE GOING TO WANT TO SPEND SOME TIME READING THESE STORIES FROM  TODAY. TRUST ME.
I don't know what to say. What's happened today is a miracle. I feel so quiet, you guys. I just feel like my heart might crawl right out of my throat if I try to speak. My eyes keep filling and I think maybe awed is the word for how I feel? Like I should take off my shoes because this is holy ground we've got here. We've created holy ground on the internet. I have to go teach the kiddos at church in an hour so I am trying to walk around and be normal, but I don't feel normal. I feel like Jerry Maguire when he announced to his entire office: "Don't worry, I'm not gonna do what you all think I'm gonna do, which is, you know, FLIP OUT!!!!!!!!"
I just want to FLIP OUT. If ANYTHING is worth flipping out about, Today Is.
Four hundred families will breathe easier this holiday season. The holidays –  which are supposed to be about Love and Mercy and Grace will be about Love and Mercy and Grace for them this year. This year- these families will walk around feeling held. I've always felt held. Even when things were really hard- when I was so sick- even when I was behaving very, very badly- even when I was hurting people I loved every day- I felt held. Like the world wasn't so big after all. Like even if the weather was really bad as far as I could see- my world was really a snow globe. A snow globe being carried around by somebody HUGE. Somebody who loved me and was watching over me and would make sure the weather settled soon. Even if it looked scary- in some bigger way – from some further perspective- All Was Well. I was held. I want everybody to feel held, because I really believe that's the truth of things.
Anyway.
I know how it feels to be down and lost and empty and lonely and hurting and have a stranger offer a hand. Something shifts inside of you. I've felt that shift in hospitals and addiction meetings and in therapist's offices and in churches and here at Momastery. Always here. It's just everything- to be seen. To be loved when you're DOWN – just for being a human being –without earning it. It's everything. There is nothing else.
And for the givers- isn't it crazy? We spend so much time looking at the world with our hearts broken- wishing it were different. Wishing people cared for each other. Wishing people would be kinder, live bigger, think beyond themselves. Wishing. And then one day we find ourselves jumping in and MAKING IT SO. We stop wishing and DO. We CREATE. I cannot handle the truth of this: that you MADE A BETTER WORLD for four hundred families today. Do you see that? That these four hundred families will go to bed tonight in a kinder, bigger, smaller, better world than the one they woke up in? That we all will?
"Never doubt that a small group of thoughtful, committed citizens can change the world; indeed, it's the only thing that ever has." Margaret Mead
Remember in A Streetcar Named Desire- when Blanche, right before she heads to the hospital says: "Whoever you are – I have always depended on the kindness of strangers."  Blanche had a rough time of things, for sure, but folks still repeat that line because it is true for all of us. It is so true for me. We all depend on the kindness of strangers. Thank you for being so damn dependable.
Today I feel like if tonight the Universe said – Okay! Glennon! It's over. You're done. No more writing for you!  I would say: "Okay. That makes sense and all is well. Because there is just no freaking way it could ever get better than today."
Thank you. Thank you for being SO good. Thank you for not being perfect and for instead being GOOD. GOD, good is so much better, isn't it?
This is too long. So sorry. Having all the feelings.
Thank you.
And also, it's so not over. We've only just begun.
Love,
G, Amy, Liz, Katherine, Allison, Sister, Nicol, Erin, and the Whole Wild World
Important Things:
If you are a lister- please contact the people who have matched themselves with you. You need to do this publicly (on your the listing page) and privately (via email) You can't receive your gifts until you do both of these things.
If you are a giver and commented on a listing that has been marked as TAKEN, you are being depended on with great joy and anticipation to send your gift.  But please wait to hear from the receiver before sending on your items. Due to busy schedules it sometimes takes a day or two to connect with the giver.
If you found this program late and have a need, please feel free to email us at

[email protected]

. We cannot endorse any matches made here or on our social media pages.
If you came to give but were too late: IT IS NOT TOO LATE. Please consider donating to Together Rising by CLICKING HERE. Requests for holiday help are still pouring in. Families in need are helped EVERYDAY by Togerher Rising through the funds that you donate.  We are an all-volunteer board.  Every tax-deductible penny you give goes straight to mamas and dads in need. This is unusual. A miracle, really. Made possible by those two unbeatable teammates: FAITH & SWEAT. As a board, we request you donate directly to Together Rising instead of matching yourself with people here or on the Facebook page.
We are leaving open all the listings in which people asked for letters. We just found them so beautiful. If you have some encouragement and friendship to offer, head over to the Love LetHER section.
I AM EXHAUSTED FROM GOODNESS. Isn't that just the best thing to be????? Love wins.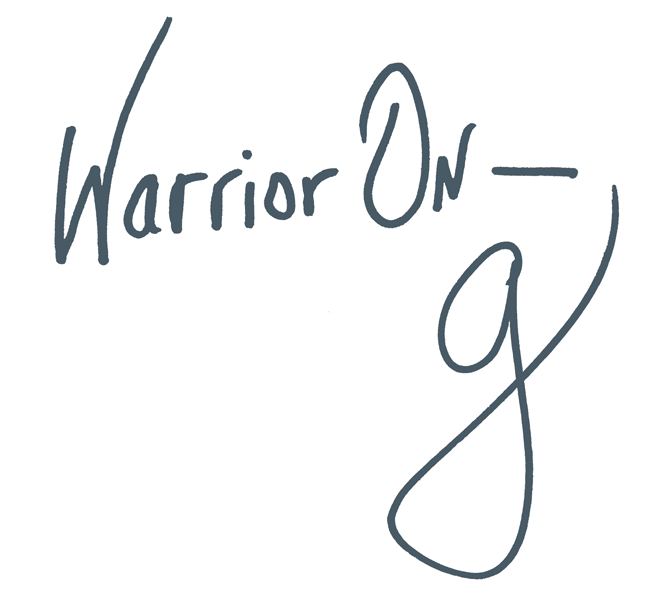 Author of the #1 New York Times Bestseller LOVE WARRIOR — ORDER HERE
Join Glennon on Facebook, Twitter, & Instagram