Friends. Tomorrow we begin matching Holiday Hands listing with givers. It's the most exciting, terrifying, holy project of the Momastery year!!!
Holiday Hands is a miracle that YOU pull off every year. It is when we re-learn that small things with great love are what change the world. It's when we PROVE what we BELIEVE: that We Belong To Each Other.
Tomorrow you'll get all the important, exciting information and meet all of our Holiday Hands families. For today: read the letter we received from Anna below about her Holiday Hands experience two years ago. HER story is the story of thousands of other HERS whose holidays and hearts are forever changed by this program. By YOU.
Then PLEASE come back tomorrow morning. Be a PART of the miracle. This is for YOU. Just show up, please. Come back TOMORROW and allow your heart to be busted open and widened and softened. We want to offer you the gift of a heart transplant this holiday season. We need you. We need everybody. Everybody matters.
Love,
G, Anna and Together Rising
****************************
Glennon, dear, dear Glennon,
So I have something fun to tell you.
In 2012 life was rough. We were behind on a bunch of bills, we had a baby boy outgrowing the pack and play he was sleeping in and no way to buy him the crib he needed so badly. We had a broken bank account and broken spirits and very little in the way of hope.
Enter Monkees.
Feeling weird, a little depressed and icky about our needs I posted a request on the Holiday Helping Hands board. For all of five minutes that's how I felt – weird, icky and depressed. Oh but, no, I wasn't allowed to feel that way for any longer, because within those FIVE WHOLE MINUTES I received messages from like a billion people (ok, it was 5, but it felt like A BILLION FREAKING PEOPLE) wondering how they could help.
I had asked for a bed for my baby boy. I didn't care if it was pink, because at least it would match his big sister's sheets that he would be using. I didn't care if it was used, or ugly or smelled like a bathroom, I just wanted somewhere safe for my baby to sleep.
Well, I got hope instead.
I got hope in the form of a brand spanking new, beautiful cherry-finished convertible crib complete with a safe and comfortable mattress. Hope flew in brown boxes on my doorstep full of not one, but two precious, all-boy bedding sets. Hope came to my family by the names of Amanda, Catie, Jennifer, Janet, Lindsey, and Lisa. And then more and more gifts and love poured in. Much of it from their friends whose names I don't even know. Hope rocked our freaking world.
Hope must do a body good because after sleeping on it for a couple of years my two and a half year old giant of a child is ready to move on from the toddler bed. This bed is magic. The boy asks me how much longer till he can sleep in it. I'm telling you, there is some kind of crazy Monkee Voodoo all up in that bed because I have never heard of a toddler ASKING for naps. Regardless of how much we all love it, it's time for it to go.
Think we can find a mama I can give a little hope to? I'd just donate it somewhere nearby, but I'd rather it go directly to a mama who needs it instead of getting sold to someone who doesn't understand just how big a win Love and Hope had with this bed.
Thank you. Thank you for a making a place for all of us Monkees to come together. Thank you for the Hope that we so desperately needed.
All my love,
Anna Hope Duffey
P.S. – I promise that's my actual middle name…
To celebrate Holiday Hands Eve and in honor of Anna, her little boy, and her hope spreaders Amanda, Catie, Lisa, Jennifer, Janet, and Lindsey – Together Rising would like to give away THREE NEW CRIBS to babies who need them.
The Holiday Hands listing submissions have been closed for 2014. We are reading every single request with the tenderness and diligence and with the weight of this community's generosity and trust on our shoulders. TOMORROW–WEDNESDAY, NOVEMBER 12–the listings will be published and the holiday miracle matches will begin.
The Holiday Hands needs that are flowing in are holy and hurt-y and many. Please, PLEASE gather your giving-est friends and prepare them for tomorrow. I have faith that we can pull this off- but we're going to need you to show up. Love is showing up. 
Here's what TOGETHER RISING Needs from You:
1) If you need a crib, please enter yourself in the giveaway by leaving a comment to this post that includes the words "Holiday Hands Giveaway." Or if someone you know could use a crib, leave a comment here tagging them — and include the words "Holiday Hands Giveaway."  We will private message two of you to let you know you've won!

2) For Tweeters who may need a bed, tweet this essay — tagging @Momastery & including #HolidayHandsGiveaway — and one of you will receive a magic crib too!
3) Please think of the most good-hearted, open-hearted, most loving people in your life — think of your friends who might benefit from witnessing a miracle this year — then leave a comment on this Facebook thread tagging those friends so they know they're invited to be part of tomorrow's HOLIDAY HANDS magic.  Trust us, we're going to need everyone.

4) For Tweeters, please tag your giving-est miracle-seekingest friends in a reply to this Twitter message so they can join in too!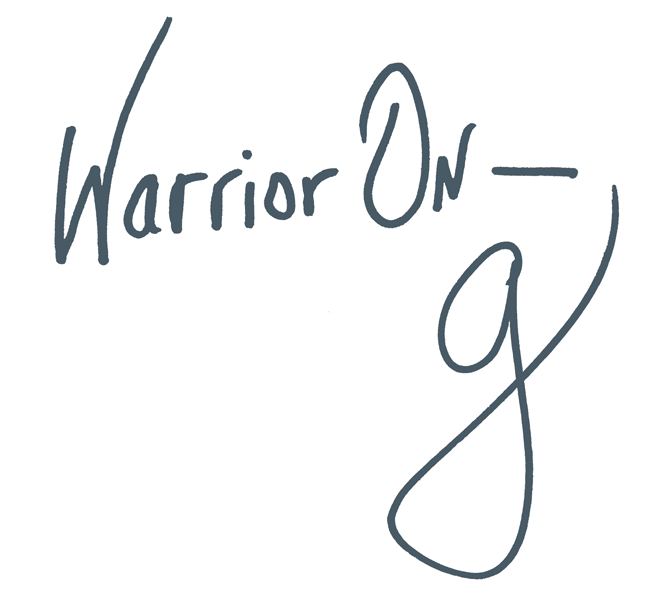 Author of the #1 New York Times Bestseller LOVE WARRIOR — ORDER HERE
Join Glennon on Facebook, Twitter, & Instagram