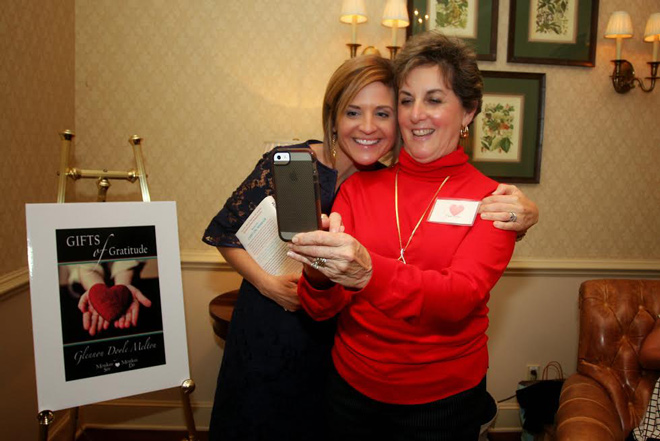 That's My Teacher and Me 
Did I ever tell you about the time last year when I decided to become a minister, spent a month applying to seminary and got accepted?
That happened. And then I wrote to Mrs. Yalen to tell her. Mrs. Yalen is my eighth grade social studies teacher.  She is the best teacher to walk the face of the Earth ever in the whole history of the world. Twenty years after she braved the fumes of my AquaNetted bangs to reach me and teach me – she still comes to my book signings and sends my kids homemade cookies in the mail. She is brilliant and deep and strong and hilarious. She is a SHOW-ER UP-ER. I love her. I really, really love her.
And so I wrote to her the day after I received my seminary acceptance and I said:
"GUESS WHAT, Mrs. Yalen?? I am going to be a minister! I am going to serve  a real live community with flesh and blood and WALLS. And I am going to tell them all that God loves them just as they are and they are going to BELIEVE me because I'll be ordained!! Isn't this the best thing that ever happened??"
And then I waited for her to write back and be so happy and proud of me. She usually writes back immediately, so I was surprised when it took her a few days. And I was even more surprised when I opened her reply. Which said something like this:
Dearest Glennon,
I don't understand this. You are already a minister. Of thousands of people who read your work who, by the way, are made of flesh and blood. You are already telling them that God loves them just as they are and they already DO believe you. And for the last two days, as I've been considering your plan- all I can think is: WALLS? The LAST thing this girl needs is WALLS. The power and beauty of your work, Glennon, is that it's WITHOUT WALLS.
I'll try to get excited about this if it's really what you want. But taking your time and heart and mind away from your ministry to start a ministry doesn't make sense to me. Can't you see that you already have what you want? Can't you see that you are already doing the work you're here to do?
Love,
Mrs. Y
I didn't go to seminary. I just asked God to help me serve you with as much heart and mind and soul and love and ferocity and gentleness that together we could muster.
I've been thinking about this all morning. We are all so obsessed with creating lives of meaning and service and joy when most of us already have them.
All the experts tell us: Get started! BEGIN TODAY! Your life awaits! START!
Maybe the experts should be saying: Look! You're already started. Your life is beautiful. Well done. Carry On!
I talked to a lady at a book signing recently who told me that she feared she was wasting her life- she wanted to live BIG, to love big, to GET STARTED, but she felt stuck because of her job.
I said: What is your job?
She said: "I'm a first grade teacher."
Now, you guys  know that I try to listen without judgment – but this time I couldn't help but let my mouth hang open at her. I said: But you are already the BEST THING. You're the best thing already. You are already doing it. There is no job with more meaning than first grade teacher. Nothing. That's IT. You are IT.
And she looked at me surprised and then she started crying and we had to hold the line for a long while. Because she knew that was true. She knew that was true. She just forgot for a minute. She already had what she wanted. She was already the best thing.
Most people who have a deep desire for lives of meaning and purpose and love are the kind of people who already have lives of meaning and purpose and love.
Just for a moment today- put on your perspectacles and look at your own life. You've probably got someone to love, some good work to do, some people who count on you, something beautiful to look at. If you have all that and a little bit of chocolate, too- you've already got it all.
That's it, you guys. Life need get no "bigger" than that.
Don't become so concerned with creating a life of meaning that you forget you already have one.
Because What if Your Life is Already The Best Thing?
Love,
G and Mrs. Yalen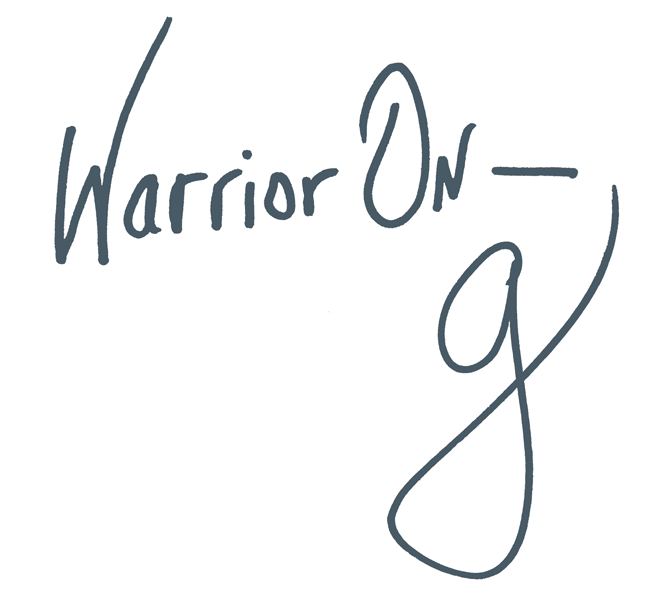 Author of the #1 New York Times Bestseller LOVE WARRIOR — ORDER HERE
Join Glennon on Facebook, Twitter, & Instagram