Recently I was asked to speak at an event on this topic:  "What Do Strong Women Have in Common?" This assignment was troublesome for me because I don't really think of certain women as stronger than others. I think we're all pretty strong for remaining mostly vertical in the midst of all these ridiculous freaking circumstances. I am usually pretty amazed by everybody. Plus, I don't really think any of us is much different than another. If I've learned anything leading this community- it's that we're all made up of the same stuff.
But the longer I thought about it, the more I had to admit to myself that some women in my life seemed to have more PEACE than others. More confidence. Extra doses of a  passion and tenderness and openness, maybe. And that made me curious – so I  started studying these women with "extra." At first they seemed to have NOTHING in common. They were of all different races, ages, religions, careers, politics, etc.  As a matter of fact, I didn't find a single commonality until I  examined these women's daily lives.  When I did that, the craziest patterns started to emerge. I found that the common denominator was not who these women ARE, but what they DO each day.
I have come to believe that a woman's character is not just formed by the roles she plays or the job she has or where she's from or what has happened to her. A woman's character is most profoundly shaped by the daily habits she keeps. And this is hopeful to me, because it's never too late to adopt a habit or two from a woman we admire.
Here is the first of my five-part series with Danisha Danielle Hoston and the #OWNShow on the Five Habits Every Strong Woman Keeps. Click on the links underneath the video to see the rest of the series.
You can see the rest of the series by clicking on the links below, or find them all on Oprah.com. Let me know which are your favorites!
What are the daily habits that keep you strong, open, and brave, kind and sane(ish)?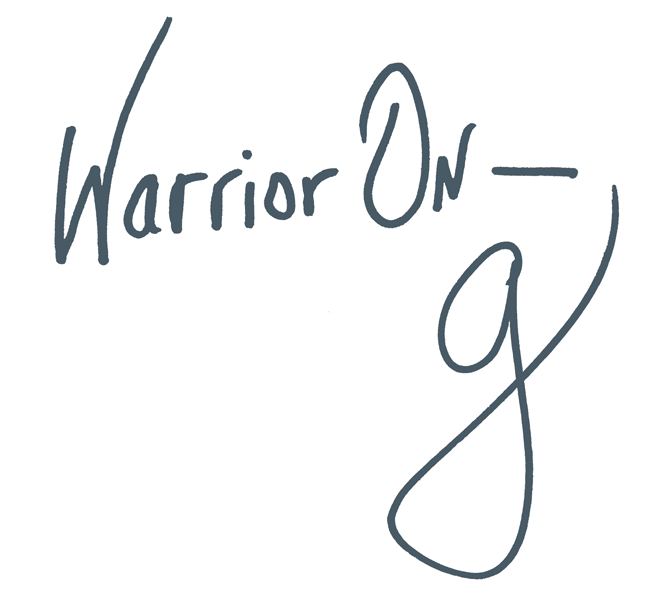 Author of the #1 New York Times Bestseller LOVE WARRIOR — ORDER HERE
Join the Momastery community on Facebook, Twitter, Instagram & Pinterest