Six years ago I found myself freshly sober, dripping with children, exhausted, and afraid. Sobriety was harder than I thought it'd be. Marriage was harder than I thought it'd be. Parenting was forty-nine times harder than I thought it'd be. I got scared because no one seemed to be talking about family life the way I was experiencing it- which is to say that I fiercely and completely loved my people, but our lives together did not exactly look like one of those peaceful diaper commercials. Was I just doing it wrong? What if I couldn't hack it? What if I wasn't meant for family life after all? Oh, GOD. Shame and fear started to set up camp in my head and warm their hands by the fire. I knew I couldn't let them get too comfortable. Shame is the kiss of death for addicts — or anyone, really. I needed to pull Shame and Fear out of the dark inside me and into the light outside of me. Our demons are like cockroaches – they cannot STAND the light. They scurry away as soon as someone else sees them and says: me too!
So I built Momastery, one early morning and essay at a time. You joined me. And we started filling each other up every single day with truth and forgiveness and humor. And you know what happens when women fill themselves up, right? We overflow. THAT IS SIMPLY THE WAY IT WORKS WITH WOMEN. After a year together, you became so full that you began to burst. You flooded my inbox  with requests that we start serving women inside and outside our Momastery community in tangible ways. So I simply tried to give you what you wanted and needed —  an opportunity to serve your sisters. We started small, by sponsoring one Maryland family for Christmas, and then the givers and receivers started raising their hands EN MASSE and I needed help. So I asked a few brilliant woman to help me. I called them and said: "HELP ME! The good news is that I can't pay you for your service and the better news is it's a HELL of a lot of work! But listen – it's also the best thing in the world — so there's that." And they each said YES and together we formed our non-profit, Monkee See – Monkee Do. And for the past three years the board has donated insane amounts of their time, talent, and money so that every penny and gift YOU give can go directly to another woman in need.
I followed my dream and my dream led me to service. I have come to believe that this is how it ALWAYS works. We find the place where our gift and our need intersect. We become bold enough to begin using our gift to heal ourselves. Then the Universe says: HOT DAMN! SHE'S READY! and then immediately issues us an invitation to join the world of giving. The healing become the healers. The dreamers become the servers. Our gifts are used to help others rise.
A year ago, your Board began the process of adopting a new name to better reflect the holy phenomenon happening here. We are OVER THE MOON to finally reveal it to you today:
Study after study shows that around the world and here at home, the surest way to lift a family or community is to lift a woman. When a woman rises, she brings her family and her community up with her. Men and women in the business of world changing know that the smartest investment they can make is in ONE WOMAN at a time. If your goal is world improving, the safest, most effective entry point is WOMEN. And so helping one woman at a time RISE is the external work of Together Rising. She rises, I rise, We rise, Our communities rise, Our world rises. Together Rising exists to heal the world, by strengthening one woman at a time.
We are not changing who we help—your giving has always reached mothers and fathers, children, schools and communities, and it will continue to do so. Our new name simply gives a clearer definition for how we have been able to make such a radical difference in the lives of so many.
We also exist to support the internal shift of our community from scarcity to abundance. We live in a time that tells us that women must grab from each other. That there is not enough love, time, attention, money, and  recognition to go around and so if you want to rise, you must push down the woman next to you. WE BELIEVE THAT THE OPPOSITE IS TRUE. We believe that the surest way to rise is to LIFT UP the woman beside you, in front of you, and behind you. And so we intentionally lift her up with a kind word, a smile, a prayer, a dollar. And the second we do, we feel ourselves rise with her.
And so Together Rising is unique in our insistence that we exist for the GIVERS every bit as much as we exist for the receivers. Because if we receive, WE RISE, and if we GIVE, we rise. We will each shift from giver to receiver through our lives. What matters is not which we are — what matters is that we are somehow participating in the most sacred rhythm on Earth: Women giving and receiving and rising together. She rises, I rise, We rise.
And so today — I am,  you are, we are — Together Rising. And we are HUGE – today we are one-quarter of a million givers and receivers strong. And we are also SMALL. We are about ONE HER at a time. We do Small Things with Great Love. We do for one woman what we wish we could do for ALL women.
And these small things — one thing at a time — have added up to A MOVEMENT.
We celebrate the Love Flash Mobs here –  but we don't speak often about the other giving made possible through the incredible love of this community. Every day, Together Rising receives requests for help from individuals with needs great and small. And EVERY DAY, Together Rising serves them through small gifts with great love. Often all people need is a little help… gas money to get to the hospital, groceries to put food on the table, or shoes for kids who don't stop growing during difficult times.
Together Rising takes the overflow from the Love Flash Mobs and the generous gifts that so many of you make year-round to reach out to needs in our community and beyond throughout the year. Because we have an all-volunteer Board, every tax-deductible donation you make goes straight to someone who needs it. This is very, VERY unusual for a non-profit. We want you to know about it. You need to know what we are doing together.

BUT WE ALSO CARE DEEPLY ABOUT GIVING SMALL.
Requests for help fill our inbox every day, and your board and a team of volunteers work tirelessly behind the scenes to meet as many needs as possible.  Below are just a few examples of the small things with great love that your donations have been used for in 2014.
$100 gift cards for 50 single moms for Valentine's Day.
School supplies for 150 families in need.
Funds to a single mom of 2 boys who lost her 35 year-old husband to leukemia/lymphoma.
Money for a military veteran single mama who lost her job and has struggled to find steady work. She was diagnosed with bladder cancer and was on the verge of being homeless.
Funding for a group of 8th grade Girl Scouts so that they could make fleece blankets and hygiene kits for a local domestic violence center.
Funds to the family of a little boy born with severe heart disease called Tetrology of Fallot with pulmonary atresia. He has had several surgeries and his father lost his job as a result of missing work for all of the travel.
Money to a family who is struggling to make ends meet after the father sustained an injury and the mother has been unable to find a job. We sent them money to help them pay for a necessary car repair and their electric bill. We sent toys for their daughter's birthday and a gift card for clothes.
Money to help with travel costs for cancer treatment to a single mom with stage 4 inflammatory cancer, who is fighting to stay alive and raise her 5 year-old daughter.
Funds to a mom in desperate need of providing clothes for her kids.
During the past three years Together Rising has raised over $648,000 to help people in need, connected thousands of individuals & sponsored hundreds of families through our Holiday Hands outreach, and renovated two special needs schools through a collaborative giving program with Microsoft.
Every single penny you give is a tax-deductible gift that goes directly to help someone in need.
This month we are going to tell you some stories from the HERs you've been serving.
For today, we just ask two things of you.
VISIT YOUR BRAND NEW TOGETHER RISING WEBSITE.
I AM, YOU ARE, WE ARE:
Love,
Liz, Amy, Allison, Amanda  and G-  Your Grateful Together Rising Board
PS. This is it, friends. This is what we're DOING HERE everyday. We knew it, right? We KNEW something life changing and world changing was happening here. We knew we were changing. And the holy secret is that when an internal revolution happens- it always leads to an external revolution. We rise, the world rises. VIVA LA ReLOVEution!!!!!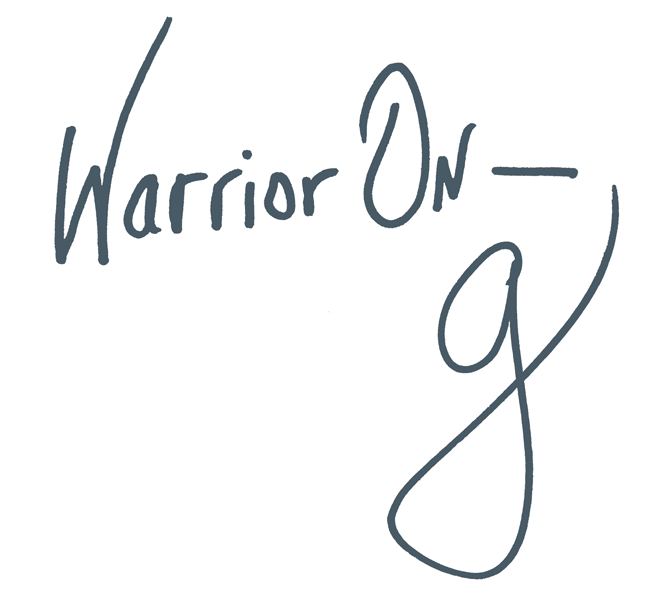 Author of the #1 New York Times Bestseller LOVE WARRIOR — ORDER HERE
Join the Momastery community on Facebook, Twitter, Instagram & Pinterest