The thing you need to know about me is that I am an amazing September parent.
In August I quit parenting, because August is when I remember what I learned in early sobriety: the key to sanity is everything in moderation: especially family togetherness. We survive August. That is all. But then September comes and the kids head off to school where they belong and my plans for self/family improvement shine as bright as one thousand suns. I am NEW and fresh and I have TIME and energy because I am less busy being homicidal and so I AM GOING TO BE AMAZING. I am like Tim Robbins when he escapes from Shawshank. August is parenting Shawshank. September is the water.
The point is: NEW SCHOOL YEAR = NEW G. Which means I am going to do all the things. Like: I am going to SHOWER DAILY. EVERY DAY. And then I'll get dressed. In DAYTIME CLOTHES THAT PEOPLE WEAR OUTSIDE IN THE WORLD. Like jeans and shirts and a necklace, even. I will wear these clothes ALL DAY instead of deciding twenty minutes after putting them on that I am "wasting them" and getting back into my pajamas. Other people put on clothes in the morning and wear them all  day long and that is what I am going to do because: September.
ALSO. I will go to yoga THRICE PER WEEK. I will do yoga until I am OOZING ZEN AND PEOPLE STOP ON THE STREET and watch me go by and say to themselves: Man, I wish I was THAT CALM. I will smile calmly at them.
NEXT, I will go back to therapy LIKE A BOSS. I will work out all my STUFF until I am STUFFLESS and people will watch me go by and say: I wish I was THAT WELL ADJUSTED. I will smile adjustedly at them.
After I am clean and dressed and zen and adjusted it will be time to get organized. AND SO: I will go to Target and ask the red people what the Sam Hill a "Bento Box" is and then request that they gently guide me to the BENTO BOX AISLE where I will buy seven BENTO BOXES and start using them immediately for whatever it is Bento Boxes are supposed to be used for. Whatever it is, I will be AMAZING at it. Then I will stack the BENTO boxes away nicely.(In the kitchen if Bento Boxes are small, in the garage if they are huge.) Then I will CLEAN. I will begin creating a clean family by bringing seven garbage bags to the minivan and disposing of ALL THE FOSSILIZED BANANA PEELS AND APPLE CORES. Then I will heroically place these garbage bags in the garbage CAN instead of getting tired and leaving them in the back seat and then pretending that I don't know what stinks for several weeks.
ADDITIONALLY: I will drive to the kids' school in my clean van and join eight committees. I will probably lead two of them. Actually I will run for PTA president. I will run on the platform of Bento Boxes for all. I will win. I will lead with graceful power. As you can see, it will generally be as if the ceiling cannot hold me.
In September I also adopt new "THINGS." Hobbies, practices, identities- you know. Last year my new "thing" was incense. This year I decided that SWIMMING was going to be my new thing. I chose swimming for two reasons: one, because I live in Florida and have a backyard pool. Two, because of Scandal. Because Olivia Pope swims. You know Olivia Pope, right? From Scandal? We are the same in so many ways. Twinsies. I am always surprised more people don't stop me on the street and say: I wish I looked as much like Olivia Pope as YOU DO. I assume they are simply intimidated so I just smile at them Olivialy. Ms. Pope and I have only one major difference: our taglines. When her people are in crisis and look to her she says: IT'S HANDLED. When my people look to me in crisis I say: I CANNOT HANDLE THIS. That is ACTUALLY what I say. A few weeks ago, Amma lost her shoes for the sixth time in in twenty minutes and I heard Tish say: Don't tell mom again. She CANNOT HANDLE THIS.
So anyway, I saw Olivia Pope swimming laps on Scandal and I thought: maybe it's the water. Maybe it's the WATER that makes her so calm, cool, collected and capable. And so: Swimming is IT. Swimming is MY NEW SEPTEMBER THING. I AM BASICALLY GOING TO BE OLIVIA POPE. This is IT.
Nothing works the way it's supposed to. I need a new thing. I am Olivia NOPE. The ceiling is totally holding me. September is ruint.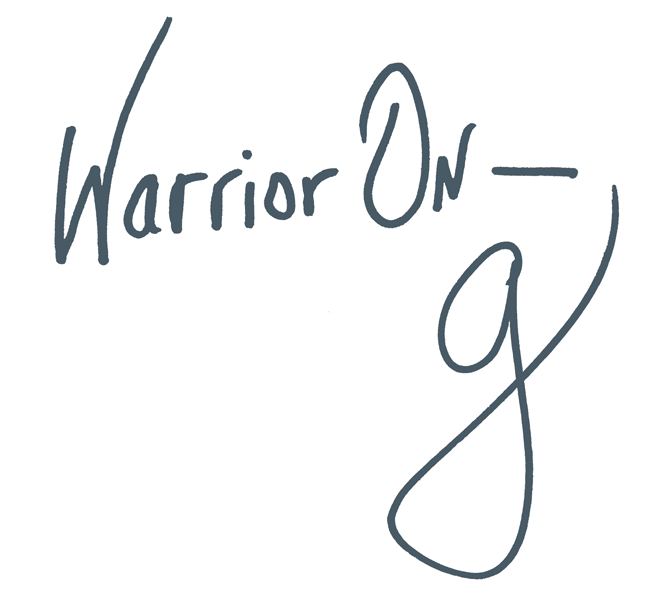 Author of the #1 New York Times Bestseller LOVE WARRIOR — ORDER HERE
Join the Momastery community on Facebook, Twitter, Instagram & Pinterest