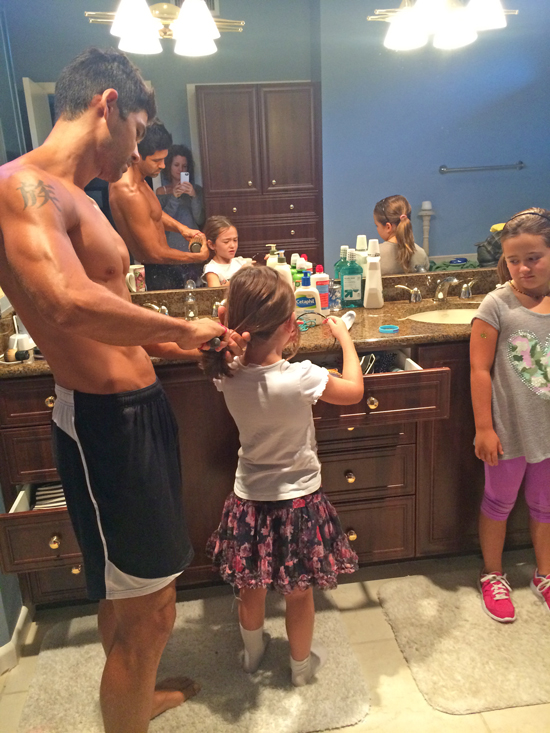 Our rhythm during this season of our family's life is that I get up and write from 6 am to 10 am while Craig gets the kids up, fed and off to school. I take over in the afternoons so he can work, and then we all come back together in the evening for dinner and family time.
I walked into my bathroom and saw this scene this morning- and I thought- THIS is the beauty of my family during this season. Right here. It got me thinking.
When Craig and I were first married, we both went away to work and Chase went to daycare. It was hard and good.
Then Craig lost his job, so he stayed home while I went away back to teach. That was hard and good.
Then I got pregnant again and I stayed home while Craig went back to work. That was hard and good.
At no time were our kids more or less loved than any other.
Now we both have full time jobs outside the home again- and we both have full time jobs inside the home, too. So we are both "mom" and we are both "dad." Craig cooks and grocery shops and I do the laundry and the dishes. Craig packs the lunches and I help with the homework. I get the oil changed and Craig does ponytails. It's hard and good.
Our marriage is not like a parade, with leaders and followers. We are more like a see-saw: each of us constantly adjusting to balance the emotional, financial, and household loads. Trying again when one of us hits the ground. Laughing a lot. Crying some. Trusting each other to stay put and keep adjusting.
It's hard and good.
Love,
G
PS: That look Tish has on her face? It appears every time Amma dares to wear a skirt when Tish has chosen pants. We are working on it. Being a sister is hard, but good.
PPS: Yes: Craig is shirtless. As a soccer player, model, and Florida resident- shirtless is his way of life. His tattoo is Japanese for "family." Craig is also half Japanese.Though I am not sure that explains why he is half dressed.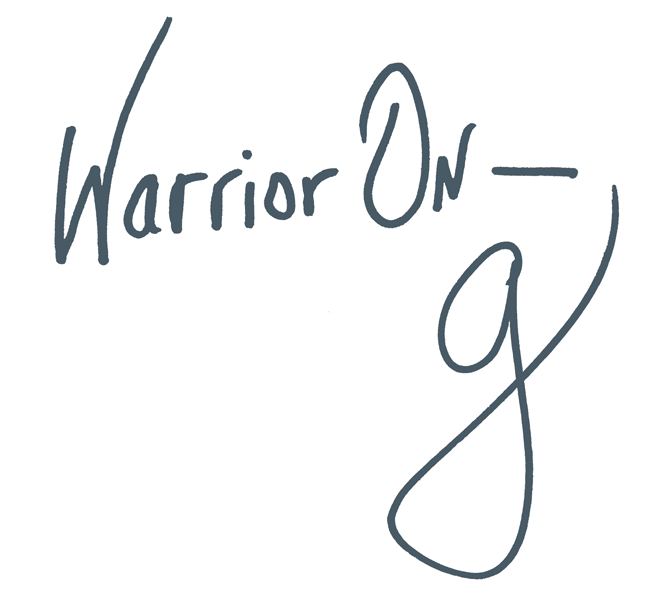 Author of the #1 New York Times Bestseller LOVE WARRIOR — ORDER HERE
Join the Momastery community on Facebook, Twitter, Instagram & Pinterest