Parenting is exactly like getting pecked to death by merciless chickens. – G
Sister had her baby two months ago. Now she has a two-year old and an infant and she is also handling all things Momastery and so I think maybe she hasn't showered since May. She called me one afternoon last month and said: "LISTEN. THESE KIDS ARE LOVELY. REALLY. I LIKE THEM AND ALL. BUT THEY ARE ALSO KILLING ME. AND IT HAS RECENTLY COME TO MY CONCERNED ATTENTION THAT I HAVE NO IDEA WHAT THE HELL I'M DOING HERE. AND SO TELL ME THIS- HOW ARE WE SUPPOSED TO LEARN??? HOW ARE WE SUPPOSED TO LEARN ANYTHING ABOUT PARENTING WHEN WE ARE ALREADY DRIPPING WITH CHILDREN??? IT IS LIKE ONCE WE HAVE THEM, IT'S TOO LATE!!! WHY DIDN'T YOU TELL ME????!"
And I said, "Because if I had told you what it was really like, Sissy, you might never have had Bobby and Alice. And I really wanted them. So I just planned to ask forgiveness later. But: I know. There's no time to learn. It's like we're so busy putting out fires that we have no time to step back and learn why the fires are starting in the first place. I've got a shelf full of parenting books and I've never read any of them. Except for one. Parenting Without Power Struggles. You really need to read that one, Sister."
This was, apparently, the wrong thing to say.
"WHAT? I THOUGHT YOU WERE SUPPOSED TO BE A HOPE SPREADER!!!!! WHY ARE YOU SO MEAN? READ??? I CANNOT READ. I REFUSE TO READ. I CANNOT EVEN SLEEP, SISTER. I ATE UNCOOKED MAC AND CHEESE FOR LUNCH. ACTUALLY- NO CHEESE! JUST UNCOOKED MAC. MY TEETH STILL HURT. DON'T TELL ME TO READ, SISTER. SHOULD I ALSO TAKE UP KNITTING IN BETWEEN DIAPER CHANGES AND TANTRUMS?? I AM HANGING UP ON YOU."
And so I thought about my sweet Sister for a while and about all of us Monkees who know that parenting it is one of the most important, sacred jobs we'll ever do in our lives — and hate that the most important job we've ever had is the one job for which we never received training. How odd is that?
And then I thought about my dear friend Susan Stiffelman. And how after I read her amazing column on the Huffington Post, I ordered her book and read it cover it to cover. It was the first and last parenting book I've ever completed. And how after I finished it I wrote to her and said: "THANK YOU for approaching parents and children with the RESPECT they deserve. Thank you for understanding that parenting is nothing less than a spiritual practice. That one of the reasons it's so hard is that it brings to the surface all of our STUFF. And for knowing that this is not our fault- this is purposeful. Because maybe parenting is just another chance to heal. Anyway, thank you for refusing to offer shame and instead offering REAL help and ideas and BEAUTY! Your book not only made me a better parent but a better person. I found myself using your approaches with my NEIGHBOR the week after I read it. THANK YOU."
And how she wrote back and we became friends. So wonderful. And then I thought: WAIT A MINUTE. I AM FRIENDS WITH ONE OF THE WISEST, MOST BELOVED PARENTING EXPERTS IN THE WORLD. AND I LEAD A COMMUNITY OF PEOPLE – MANY OF WHOM ARE DEDICATED TO BEING THE MOST WHOLE, HEALTHY, PRESENT PARENTS THEY CAN POSSIBLY BE. HMMMM.
And so I called Susan. And I said:  "SUSAN! Would you help me and Sister and my Monkees?? Would you talk to us? We need you. But here are the things: We don't have a lot of time. And we don't have any desire to get dressed. And we don't have a lot of money, either. The reason for all of these deficiencies: our kids. The other thing is that we need your help NOW. It has to be NOW because September is the Parent New Year and for one solid month we are fresh and energetic and dedicated to becoming amazing parents wooohoooo! But honestly by November we're kinda like: Meh. FORGET IT. Too hard. Everybody just watch TV and we'll try again next year. So it has to be Now, Susan.
AND SHE SAID YES. Because she loves us. She reads every essay and participates in all the giving and is obsessed with you guys and your huge hearts and minds. So listen: not only did she agree to offer a three-week parenting workshop just for US but she agreed to do it for a fraction of what she usually charges and THEN SHARE THE PROFITS WITH US SO WE CAN USE IT TO HELP DEFRAY BLOG COSTS.
I thought long and hard about this and could not come up with a single way this was not a win/win/win. SOOO….starting September 28th at 7:00 pm EST, we'll come together online for three Sunday evenings in a row (in our jammies) and spend an hour with THE BEST the parenting world has to offer, Susan Stiffelman. I'll mediate – which means I will ask her your questions and offer stunning insight (comic relief). Since it's a webinar- you'll be able to see us and it will be funny and warm and HELPFUL and easy and wonderful. And together we will learn some truly helpful strategies that are UNIVERSAL and will not only better your relationship with your kids and your partner and yourself but with everyone in your life. That's what I love about Susan's work – it's about becoming a better lover of self and others, not just little ones.
OKAY! JOIN US???? CLICK HERE TO SIGN UP!!!! INVITE A FRIEND!!! SEE YOU SUNDAY NIGHT STARTING SEPTEMBER 28th!! And, if you can't meet live on those three Sundays — NO PROBLEM! You can still sign up and hear the whole workshop whenever it's convenient for you.  Easy Breezy.  There are FAQs about the whole thing at the link.
P.S. Susan said to tell you that she suggests reading the first chapter of Parenting Without Power Struggles before the first session, but she does not want this to cause us even one minute of stress. You can still come and learn from the webinar without reading first. And also the chapter is short and full of graphics.
P.P.S. The last time I spoke with Susan she said: "Ok love, I have to run because I need to send some writing to Ekhart."
"To Ekhart? "I said.  "EKHART WHO?"
"Ekhart Tolle."
"Ah. Yes. I see. I have to go too, then. Because I have a coffee date with Yoda. And then the Pope's coming over for a sleepover. So, you know. I'm really busy, too. Bye."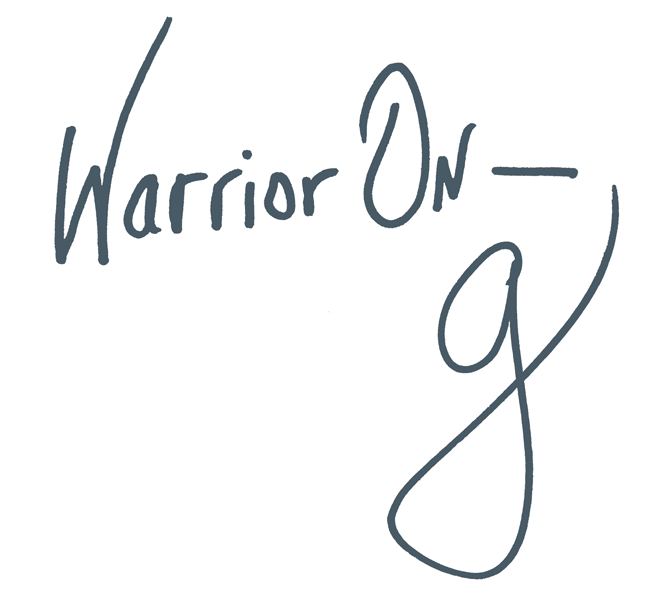 Author of the #1 New York Times Bestseller LOVE WARRIOR — ORDER HERE
Join the Momastery community on Facebook, Twitter, Instagram & Pinterest