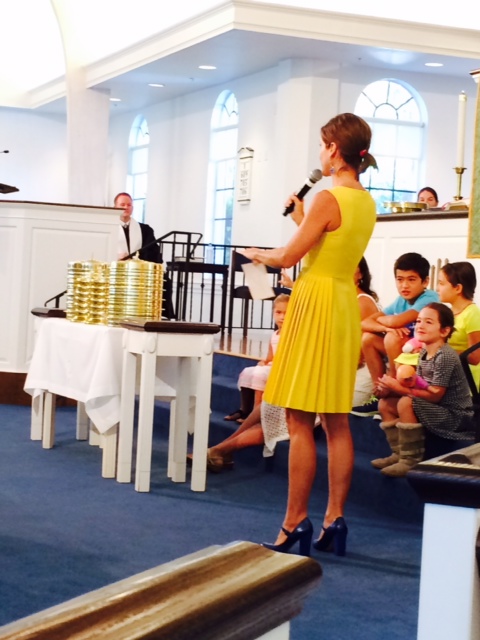 My church –bless their brave, beautiful souls– lets me offer the children's sermon on Sundays.
Here's what I said to my Little Loves Today:
Hello to my favorite people on my favorite day in my favorite place!
Remember how I taught you that one of the most repeated lines in the Bible is: "Do not be afraid?" Today's Bible story is one of my favorites because it helps me remember to not be afraid.
Here's the story:
God called some people to do a really hard thing – to travel through the desert for a very long time, and they were hungry and tired and scared. Do you ever feel hungry and tired and scared?
I do. Lots of times every day, usually.
Well, these people who were hungry and tired and scared prayed to God and said. "God! Help us!"
And God said, "Of course I will help you – I will always help you because I love you." So God started pouring bread from the sky every morning. This magic bread was called manna. And God said – don't even worry about saving this up, because I am going to rain down new blessings of manna every single morning for you. I will make sure that every day you have enough, because I love you.
And Loves: I think that 's also what God wants YOU to know today.  That every morning God will look at you and know exactly what blessings you need for that particular day. And that God will rain down those blessings for you fresh each morning. And that you will always have enough. Today, tomorrow and forever.
Do you remember our special prayer that Jesus taught us? The Lord's Prayer? Remember that part that says: "Give us this day our daily bread?"  Well, bread doesn't mean just food. Daily bread means everything we need to live and love that day. We only get what we need one day at a time.  That's the way it works. But we wish we didn't have to start over each day. Sometimes we'd prefer to pray for our yearly or monthly or weekly bread. Because we love to feel safe. But God loves trust. And maybe God knows that if we were able to save up- we wouldn't  have to go to God every day and trust God to show up each morning with fresh blessings, would we?
And so maybe God just gives us enough each day so everyday God will get to see our faces. So every morning we'll come back  with our open, empty hands and say: Please send us what we need for TODAY. Send us enough love and courage and food and money and wisdom for Today.  And we trust that we don't have to worry about tomorrow because it's always today, and you have promised us that we will always have enough for today.
Let's end with a prayer.
Dear God, help us not worry about tomorrow or next week or next year. Help us stay in TODAY, believing that whatever today calls for, you will send.  Amen.
I love you so much-  and so does your whole church family. YOU ARE LOVED. Always and completely and No Matter What. Off you go to Sunday School.
Love, G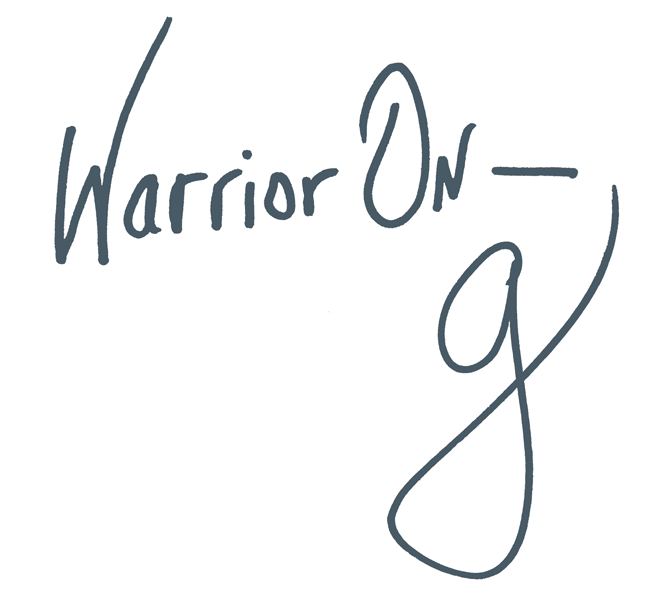 Author of the #1 New York Times Bestseller LOVE WARRIOR — ORDER HERE
Join the Momastery community on Facebook, Twitter, Instagram & Pinterest