Originally published August 14, 2013
You guys.
I just dropped off all three of my children for their first day of school.
The littlest one started kindergarten today, which means that for the first time in eleven years, they will all spend five full days at school. Without me. My house is empty.
The dogs are running from room to room, looking for their best friends. My bedroom is so quiet that as I type right now, I can actually hear the dishwasher running in the kitchen. I'm looking down the barrel of an eight-hour day with no more babies to juggle, no nap times or play dates to schedule, no snuggling dirty little necks after lunch. No PB and Js to make. No band aids or popsicles to pass out.
I don't consider myself a particularly nostalgic mama, and so I was surprised at the rush of emotions I experienced upon leaving the school this morning. It was a little embarrassing, to tell you the truth. Because though I tried to be stoic, I just couldn't keep it in. Before I could make it to the van, ten years of built-up mama emotion spilled out onto that school sidewalk.
BA- BAM!
HELLS TO THE YEAH!!!!!
DON'T CRY FOR ME, ARGENTINA!!!!!!
I've always loved the "It Gets Better" campaign that some wise, gentle souls created to encourage gay youth. I think we should steal it to encourage parents of babies and toddlers.
LOOK AT ME, MAMAS OF TODDLERS. IT GETS BETTER!!!!!
Listen, there is JOY TO BE FOUND in snuggle time and there is joy to be found in alone time. There is a time for it all. And the way we survive this parenting roller coaster of emotions is to find the joy in each new phase. EMBRACE THE NOW!
I GOTTA GO! I'm off to stand in my living room NOT WAITING FOR ANYONE TO ASK ME FOR SNACKS!!!!!!
So much love and peace and quiet and JOY TO THE WORLD. 
Love,
G
P.S. My mom just emailed me this: "Send first day of school pictures!" I sent the pictures above. She wrote back: "OF THE KIDS."
Oh. Crap. I said. Forgot. But to be fair, this is kind of my day. So, you know. Back off a little.  
************************************************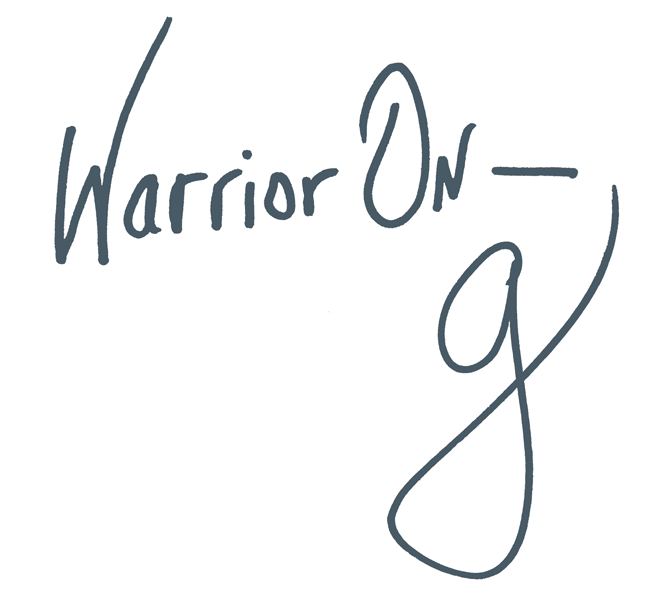 Author of the #1 New York Times Bestseller LOVE WARRIOR — ORDER HERE
Join the Momastery community on Facebook, Twitter, Instagram & Pinterest