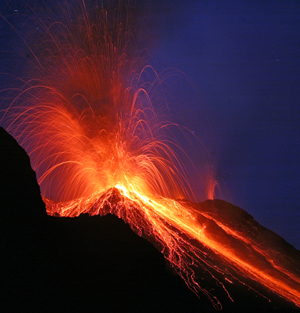 This one's for all the mamas and papas and sisters and brother and children of The Volcanoes. So much love and light and hope to you- G
Originally published April 15, 2011
If there is one thing I've learned from the writing of this blog, it is this: I don't know anything. That might sound like a distressing discovery, but it's okay. I think it might be the most important thing to know. It seems to be more than a lot of people know, anyway.
Knowing nothing does become tricky, however, when readers who have mentally ill loved ones ask me about it – about the whys and hows and whens of addiction and other mental conditions. I wish, so badly, that I had answers for you. When I read your messages I can actually feel your pain, and I want to heIp. I want to offer you hope, I want to give you the answers for which you are so desperate.
But the truth is that I don't even know my own hows and whys and whens, so I can't know yours.
But I've been thinking . . . I do know the who.
I can introduce you to one of the whos of addiction. I can take you into my heart and show you what is there and pray that it might build a bridge between your heart and the heart of the imploding one that you love.
These essays on this topic- I am going to continue to write and write and then publish. It seems important not to revise, not to edit. So here goes.
There are some who can sit through a movie that makes them uncomfortable. And there are some who can't. Or won't. Those people actually have to get up and leave the room.
We addicts, we mentally ill are the Leavers.
We just can't stand the movie that is showing for some reason. And we are unable to fake it or tolerate it. We have to get up and walk out.
We don't leave to hurt you. We leave because we believe that it is right to leave. And just as you wonder how we could possibly leave, we wonder how on Earth you can stay.
But please don't blame yourself. Often, we were just watching the movie together. You didn't make the movie. The movie is the whole world.
All of the comments after Fourteen sung to me like a lullaby. Except for one. One struck such a sour chord that is has been echoing in my mind since I read it. And I think it illustrates the chasm between the addict and the ones that love us. It shows how we misunderstand each other. How we misfire when we talk to each other. So I thought maybe we could unpack it. I would never, ever do this to a reader unless the comment was anonymous. I hope it will not cause the commenter pain. I know, absolutely, that it was meant with good intentions. I want to thank the commenter for it. It has helped me think. Here it is:
*It's very hard to imagine where, with the idyllic childhood you had, that this emptiness originated. I hope that your relationship with Jesus healed the hole for good.*
When we are labeling other people and their life experiences, we must be very careful with our words. These words – idyllic, emptiness, healed the hole for good – are not careful words. They presume knowledge. And they do not describe me or my life at all. Not at all.
I read this comment to mean: You are, are at least were, empty. And anyone with an idyllic childhood should not be empty. I hope you turned out better in the end.
First, I can't imagine that there is anyone on Earth who is more pleased with how she turned out than I am.
Second, there is no such thing as an idyllic (picturesque, carefree) childhood. Let us not be silly. I had a good childhood. I was lucky as hell in most ways. I was the center of my parents' worlds. But people are not mathematical equations. Love + Education does not necessarily = Smooth Sailing.
Third, I do not relate to the word empty. We addicts, we mentally ill…we are a lot of things, but empty is not one of them.
Fourth, Who On Earth is Healed For Good?
Here are some things that we are:
Some of us are born with an otherness that we feel right away . . . awareness of our otherness is often our first memory. We have this feeling that maybe we were dropped off in the wrong place, because nothing seems familiar. The people in this strange and harsh and confusing world require us to play role after exhausting role. We are afraid of things that don't seem to scare other people. Friendship, love, commitment . . . these things seem so big, so important, so murky and confusing and dangerous…how could we dare enter into them? We decide it would safer not to.
We see that other people seem comfortable taking these risks, but we feel different. We feel more aware, and less capable. We rationalize that maybe others take all of these risks because they don't foresee the pitfalls that we see. We decide, subconsciously or not, that we are different. And we are so full of this knowledge of our difference that we must find a way to relieve our fullness. We are like volcanoes with no exit for our hot lava.
But we are young, usually, and don't know much about creative relief strategies. So we create our own little world to hide in. This world is our bulimia or alcoholism or drugging or cutting or whatehaveyou. And this little world is a relief, because it feels safer. We are directing our own personal movie now. We are in control. We are not deficient. We are not empty. We are actually quite perceptive and resourceful and creative. We are just trying to cope. We are like albinos who protect their skin by staying inside.
And the thing is that our strategy works. Our cutting or binging or drugging does relieve the lava pressure, for awhile. It just causes too much collateral damage it make it a sustainable plan, they tell us. At some point they tell us that the lava is actually burning the hell out of us on the outside, and spilling out onto you.
But please don't call us empty. We've never been empty a day in our life. We are full to exploding. But we tried to implode instead of explode…because we are usually very kind. It wasn't a perfect plan. We'd love to find a different strategy. But now we're addicted to our original strategy. And it's really hard to quit. Try quitting sugar and caffeine cold turkey and then multiply that feeling by one million.  It's also really scary and risky to quit, because we don't have another plan. So we need help. But we need respect, too.
Because here is the thing. We know we chose the wrong way to relieve our pressure. But that lava inside of us, it defines us. We love our lava. We must find a different way to relieve it, yes. We know. But that hot lava, that otherness, that awareness, that sensitivity- we were born with it and we will die with it.
The pressure of the lava is what led me to food and alcohol and semi-madness, yes, but it's also the same lava that woke me up at 4:30 am this morning to write to you even though I'm sick and exhausted. The lava is what compels me to dig deep into myself and pour myself out here to women all over the world and to actually believe that it will make a difference. The lava inside me is what loves my children and parents and Sister and husband and YOU with a ferocity that borders on animal. My tenderheartedness, my sensitivity, my rebelliousness…my refusal to accept the world as it presents itself to me – my belief that I can change the world…it must be changed! got me in trouble for a while. It almost killed me. But it's what keeps me ALIVE, too. It's good now. It's good now. It's always been good. I just needed to learn how to use it. It's like how nuclear energy can be used to destroy or to create. My lava is what I will use to save the world, or at least my little place in it. It's why I walk through every day with my eyes wide with terror or awe. That lava is my fire. It's my light. It's the reason you return to this blog.
It's my favorite part of myself. It is myself.
We addicts, we mentally-ill, we don't want to lose our lava. We don't want to lose ourselves. That's why we fight you so hard.
I have found better ways to relieve the pressure of my lava. Yes, I have. I burn fewer people. I don't burn myself as often. But I still feel the pressure, every single day. Thank God.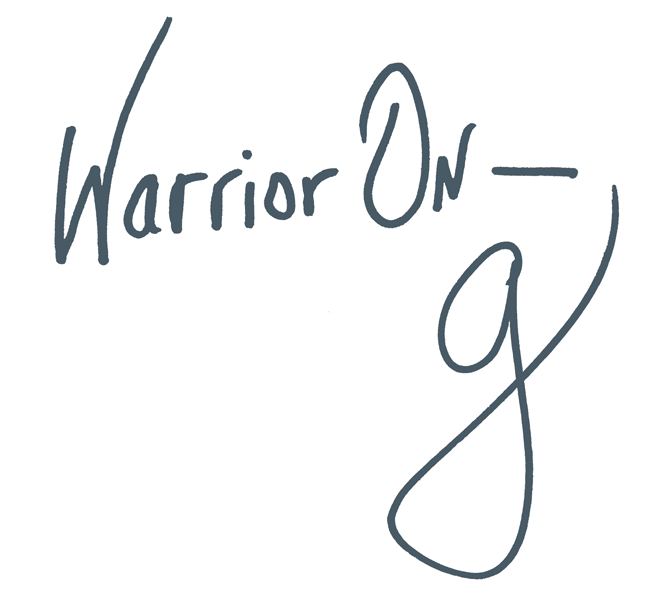 Author of the #1 New York Times Bestseller LOVE WARRIOR — ORDER HERE
Join Glennon on Facebook, Twitter, & Instagram