Our Messy, Beautiful Summer Week 6
A guest post by Rachel Haas
I cleaned the mirror last week. It had been a while.
Frankly, I was okay with the smudges and the fingerprints at toddler-height level and the lip-prints at momma-height level. Her fingers like to poke at her round belly in the glass. Her lips like to give the baby in the mirror a kiss every morning as we come down to start the day.
She sees differently than I do.
Because honestly? Me? I might never clean that mirror.
:: ::
I bought new jeans today. It had been a while.
I was pushed to the brink by the ripping sound right in the most unfortunate location, that mostly hidden spot where the seam glides up the leg. And I only have one other pair. It would not do to be without pants entirely. It's nearly skirt weather in my corner of the United States, but not quite.
Under complete mental protest, I went shopping. My fingers flipped through the piles of stitching and denim that carelessness had allowed to muddle together, size 6s and 2s and 16s and 22s all playing together. They didn't care, those perfectly folded pairs of pants. Only the people buying them cared.
Only the people who had to wear them cared.
And so I found myself standing in front of another mirror. This mirror was clean, no fingerprints and no baby-made smudges. But there was another kind of dirt clinging to the edges and seeping over the glass.
I could see a thousand little girls reflected in that glass. I could hear the words, see the downturned lips, feel the poking fingers.
Does this make me look fat?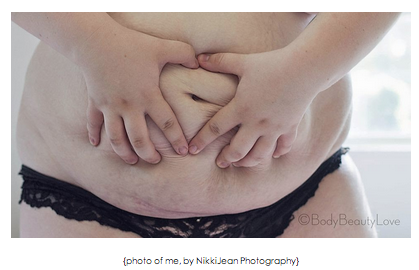 :: ::
I held my daughter in my arms this morning, her hair shimmering golden-red in the sunlight. She curled against my chest as she nursed, her fingers idly straying down to the hem of my shirt. She pulled the fabric away and sat up with a grin.
Momma.
Oh, may those words from her little lips never cease to turn my soul to water.
She leaned forward and planted a smacking kiss on my belly. Right there on the dappled purple stretch marks that she left behind. Right above the scar that cuts a jagged line across my stomach that shows how they pulled her from my body like Moses drawn from the water. It's a life-mark, that scar.
:: ::
I stood in front of the mirror just a minute ago, the same one that I cleaned last week. I have my new jeans on, a perfect fit. The number on the back, nestled in the teens, is irrelevant. What matters is the way I see myself.
What matters is the way I refuse to let the Darkness convince me that my worth and that number are somehow connected.
Shame might have lived in that mirror. But I ran a Windex rag over the glass. I'm speaking Light and Life over that piece of glass. I'm revoking the lies in the name of the One who saw me before the dawning of time and whispered to the assembled angels,
oh, she. 
she is made in the Image.
I am God, and I call her good. 
***********************************************************
 Rachel Haas is a Story-writing, caffeine-consuming, paint-flinging, wild-at-heart sojourner. She is four years married to Jonathon, momma to Marian, and wrangler of an oversized Great Dane and two cats who are relatively bonkers. She dwells in between Midwestern cornfields where she pours her heart out in lowercase abandon. Find her on her blog and on Facebook and Twitter.
This post is part of Momastery's Our Messy, Beautiful Summer series.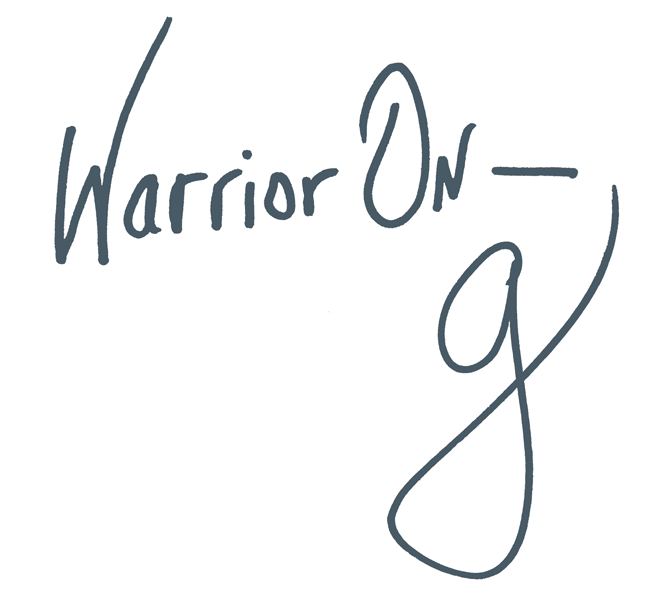 Author of the #1 New York Times Bestseller LOVE WARRIOR — ORDER HERE
Join the Momastery community on Facebook, Twitter, Instagram & Pinterest