Donald Miller is like the Pied Piper to me. He uses his words to create this curious, compelling music that forces me to abandon what I'm doing, lean forward, squint my eyes and turn my ear towards his voice. I am fascinated by his musicy, spacious faith that allows room for art, humor, doubt and differences. The first time I read Blue Like Jazz I thought: Wait a minute, here. You don't have to be certain and loud to be a faith writer? You can work out a faith that sounds more like an incredible concert than a hostile courtroom? You can do that?  
A few months ago I was preparing to speak at a church conference and this dude who looked EXACTLY like Donald Miller walked backstage (back-altar?). Obviously, I couldn't stop staring at him. Sister nudged me and said, "Why are you staring at that dude?" And I said, "So weird. He looks so much like Donald Miller." Sister stepped on my foot but I still couldn't stop staring and since it was a small room: awkward. She tried to rescue us all from the moment by engaging the guy directly. She said, "So sorry we're staring. Apparently you look like this writer she loves named Donald Miller." The dude smiled and waved and kept walking. AND THEN AFTER HE LEFT BACKALTAR I FOUND THIS NAME TAG ON THE TABLE.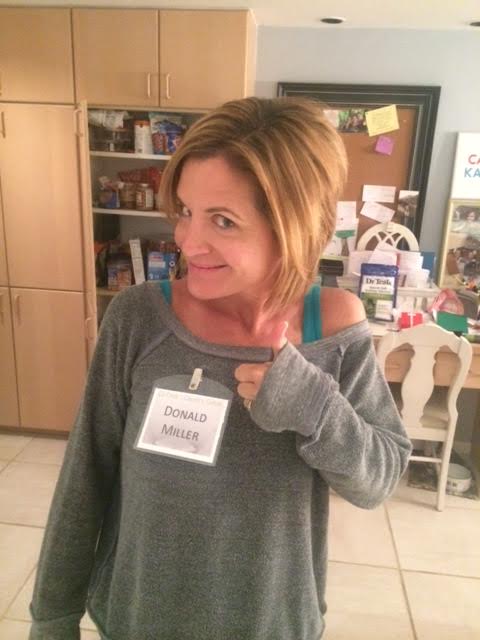 *I don't want to talk about my kitchen. Keep your eyes on the name tag, please.
And so IT TURNS OUT THAT the guy who looked exactly like Donald Miller backaltar WAS THE ACTUAL DONALD MILLER which really, when you think about it, is the most logical explanation for the entire situation. I stole the nametag and wear it around sometimes because I think it brings Donald and me closer.
Here's the point. Donald Miller asked me to write for his blog, Storyline, and I'm just really truly over the moon scited (scared/excited) about it. And so now I'd like to invite you to hop on over there and read a response I wrote to an email that one of YOU sent me recently. It's one of my favorite things I've written in a long while. Hope you enjoy.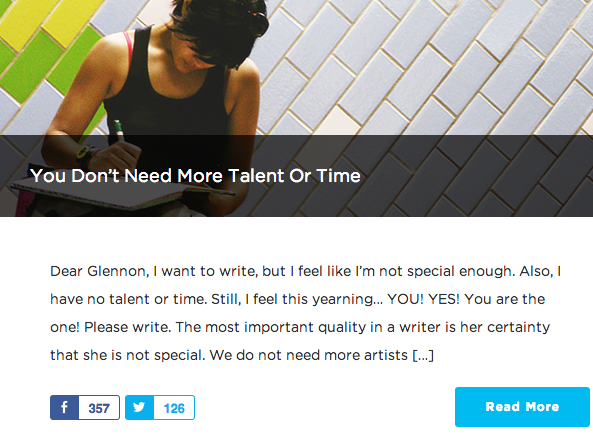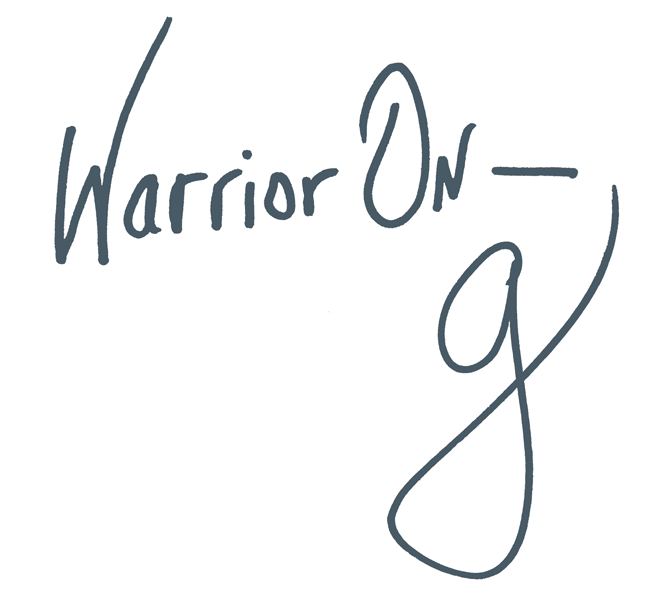 Author of the #1 New York Times Bestseller LOVE WARRIOR — ORDER HERE
Join the Momastery community on Facebook, Twitter, Instagram & Pinterest