Our Messy, Beautiful Summer Week 4: Beginning Again
A guest post by Jennifer Ball
How long has it been? You should really be over it by now.

You need to move on.

You're better off without him! Time to live it up! Hey…it could be worse!

I could live to be 124 years old. Older, even. I could live forever and there are things about that evening I will never be able to forget.
How the August air hung low and thick over the patio that night. How the single candle we had burning flickered, back and forth, even though I swear there was no wind. How I could see inside the house from where I was sitting, see the warm inviting glow of the kitchen light fixtures spilling out onto the lovely hardwood floors. How I could hear a neighbor dog barking, barking out to everybody and nobody in the dark. How the spot on my abdomen, the same area where my numerous c-sections happened, was still sore and tender from the tubal ligation I'd had the week before.
How cool and smooth the wood of the patio table felt on my forehead, and how odd it was that I couldn't cry.
How time slowed down, and then for a few seconds, stopped. That must have been when I cataloged all of these memories. All of these sights and sounds and feelings, filed away under the heading, "The Night He Left Me".
We'd been married for 12 years and there were four children made during the first half of those years. Was our marriage perfect? Were we happy?
No. And yes. At least, I thought we were happy. I thought he was happy. I assumed I was happy.
Were there warning signs? Did you know? Come on. You must have known.
I was up to my armpits in kids. They were little and active and oh my god there were FOUR of them! Our house was old and falling apart, we had cats who sometimes peed in it and my husband left in the morning and came home at night. I wasn't looking for signs of anything other than maybe a sign that this too shall pass or that someday I'd have a few minutes to myself so I could stop and BREATHE and remember to ENJOY the beautiful chaos that surrounded me.
No. There were no signs. No. I didn't know. I had no clue.
And then, that night. The words flew fast and slippery into the air and like a little black thunderhead they floated over to me:
"Jenny…I'm not happy. I feel like I live in a prison. I need some time to myself. I'm leaving."
He didn't apologize. He couldn't look me in the eye. He had sunglasses in his hand, I remember that. And as he talked, as he gave me his goodbye speech, he tapped them on the hard table in perfect cadence with his words. Like a fancy expensive metronome made in Italy with the finest polycarbonate glare-resistant lenses.
Tap. Tap. Tap. Tap. Tappity–tap. 

He said he'd call me later in the week to "figure things out". He went inside the house, he was swallowed up in that warm inviting kitchen light and he said goodbye to our babies and then he left.
He didn't say goodbye to me.
Sometime later, after the lawyers had joined our merry little party, after the shock of being left had begun wearing off, I found out about her. I had done a good job of convincing myself, and probably nobody else, that he'd left because of a mid-life crisis, or because he was depressed or because he needed to find himself and a two-bedroom apartment with a tiny balcony and free cable was the place to do that.
But then. I found out about her. The woman he went to, when he left me.

All divorces are different. Those that involve another person though, a Plan B who waits quietly (or not so quietly) in the wings…those are particularly awful. The scars these divorces leave are jagged and ugly and oh-so-slow to heal.
They are disfiguring, at first.
You see it every time you look in a mirror. You used to see YOU when you lifted your gaze to meet the one in the bathroom or the bedroom or the hallway. YOU. Maybe you were a young and pretty and tired mama. You might have been a woman of a certain age, with some mileage around your eyes and lines on your cheeks that deepened when you smiled big. It doesn't matter what you used to see in that mirror.
Now you see the woman who was left. You see the one who lost, the one who didn't measure up. You see the one who was too old or too fat or too cold or too busy or too lazy. You see the one who just couldn't compete with the Other.
You see the one who was left.
I'm not going to lie or sugarcoat or get all Polly-freaking-Anna on you here. If you're going through this, if you've been left, you need to know the truth.
It hurts. It's humiliating and degrading and there will be moments (or hours or days) when you will want the world to open up and swallow you whole. You will maybe do what I did, and think about ending it, ending your life. Write eloquent, tear-stained goodbye letters to your children, your parents. Your husband. Hopefully, you will also do what I did and throw them out after writing them.
Because you need to stick around. Your kids? Oh, I could write a book about what this does to your kids. But the words here, the words I'm clickety clackety typing out right now, these words are for you. The one who was left. I'm telling you, you need to stick around.
I'll tell you why: after some time passes, after the lawyers have collected their fees and you've signed and initialed a stack of papers that are taller than Jack's giant beanstalk, after you've stopped wearing your wedding band and you've downloaded "I Will Survive" by Gloria Gaynor onto your iPod…
You'll look in the mirror one day.
And instead of seeing the one who was left, the one who wasn't chosen, you'll see someone else. A familiar face, a strong and beautiful face. There might be a few more worry lines on that face, maybe there's a new strand or two or twenty of gray in the hair…but you'll know that face.
It's YOU. And you will smile at your reflection, you'll admire the determined tilt of your chin, the knowing and proud look in your eyes. You'll remember what it felt like to be left. You'll remember how sad you were and how mad you were and how desperately you wanted things to be different.
You'll remember feeling like it was the end of the world. And now– you'll know you were half right about that. One world did end. The world of your marriage, that world filled with promises and hopes and dreams, it did end when he left you.
But oh, my sweet, strong warrior friend…oh my goodness. While that world disappeared into a black hole of grief and endings, a whole new world was born. And this new world, the one you are in right now?
It's yours.
Is it the one you pictured yourself in, all those years ago? The one you imagined while resting your head on the chest of your husband, after the sex happened and the two of you shared that lovely afterglow, embraced in the dark and whispered about the future?
No. It's not. But again, I tell you:
This new world is YOURS.
I won't bullshit you. This new world can be scary. It can be intimidating and overwhelming and at times it can feel impossible to navigate. You will make some mistakes. You will mess up. But that's okay. Because like a baby who stumbles while learning to walk, you recover from each misstep. You get up and you start over. One freaking foot in front of the other, sister.
With every day that passes, milestones will be reached. While your old world ended with a whole lot of "lasts", this new world is full of "firsts":
The first time you don't think about him, not once, from the time you wake up until your head hits the pillow.
The first time you don't think about her. About them. About what they did and where they did it.
The first time you realize you didn't cry that day.
The first time you laugh. Hard. Like, pee-your-pants laugh.
The first time your kids mention something about "dad's house" and you don't wince.
The first time you feel the first-date butterflies. And the first kiss bliss.
The first time you realize that somehow, some way, you seem to have forgiven him.
The first time you understand what "moving on" means.
The first time it hits you, and I mean really HITS you:
You survived being left.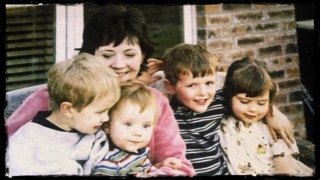 *****************************************************
Jennifer writes about life after divorce, parenting teens and her uncanny resemblance to Hagrid at her blog, The Happy Hausfrau. She is currently dreaming up new ways to put off finishing her tragically hilarious memoir, "What To Do When Your Husband Leaves You". You can find her on Facebook or cowering in the corner on Twitter.
This post is part of Momastery's Our Messy, Beautiful Summer series.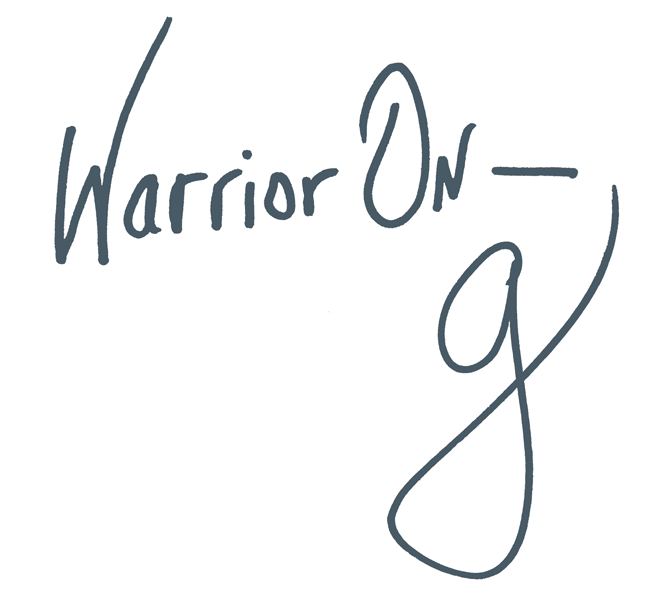 Author of the #1 New York Times Bestseller LOVE WARRIOR — ORDER HERE
Join the Momastery community on Facebook, Twitter, Instagram & Pinterest