For Ro
I know that it feels like the world has made a silent request that you remain silent.
I sense it, too. It's a chilly breeze through my mind that carries the message: shhhhhh.
Since we were little girls the world's been whispering: shhhhh. Don't disturb the universe. You cannot speak of it because if you did everyone might notice that you are a little angry and then they will be angry because the underneath rule is:  you are not allowed to be angry.  So there is no point in noticing much, really. Don't look at that, little one- look over here at Barbie. Don't think, don't speak, don't raise that eyebrow – just go brush your hair. There you go. That's what you do with that pretty little head.
Your brother might be a strong leader, but you are bossy. Your brother might have the heart of a poet,  but you are moody, brooding. Your brother might be a critical thinker –  but you are just negative, honey, and a little ungrateful. Still Waters Run Deep if you're a boy, but if you're a girl Only Bubbly Water is Loved. So smile. The world loves a happy girl.
It's enough to make a girl wonder if Smile Quietly was in the contract she signed when she agreed to be human. And that question will lead her to remember that she never signed any such contract. That she never made any promises at all. To anyone. Certainly not to the whispering, hushing world.
Every girl must decide whether to obey the shhhhh of the whispering world or the SPEAK of her own beating, caged heart.
One day, she will decide to speak. And then she will speak and speak just to hear the stunning  sound of herself SPEAKING. Like skipping a stone, she will speak just to hear herself interrupt her own silence. Just to break the smooth surface of the water. Just to watch the ripples. And soon the sound of her own beautiful, strong, shaking voice will drown out the shhhhh of the whispering world completely.
Almost completely.
Still. Do it. Disturb the Universe. It's what you're here for, Little Girl.
G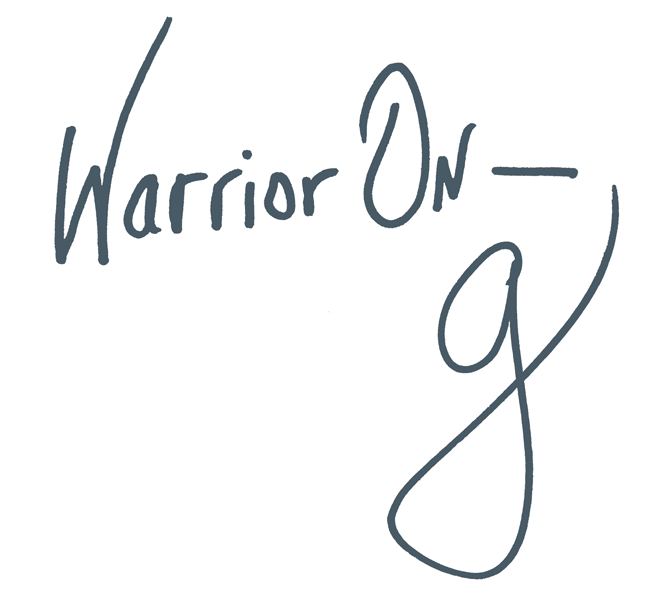 Author of the #1 New York Times Bestseller LOVE WARRIOR — ORDER HERE
Join the Momastery community on Facebook, Twitter, Instagram & Pinterest