There was a freaking bunny here a second ago.
Crawled out of bed at 5 am –  sleepy but hopeful. I just KNEW that today was the day book two was CERTAIN TO COME TOGETHER. It did not come together. In fact, it may have fallen further apart. This is difficult to believe since I only had six words written and three of those words were my name. Writing is hard for me but I have to keep trying because everything else is even harder for me. That is truly my situation.
DEAR ALL THE WISDOM,
WHY WON'T YOU REVEAL YOURSELF TO ME?
LOVE,
G
Also- why doesn't wisdom ever stick around and take up residence and allow us to keep it and have it forever and build upon it?  Why does wisdom have to come in sudden flashes and then disappear? Why do we learn something true and then forget and then have to relearn the same few truths over and over again every day and month and year and decade forever till we die? It's like we really only need to know ten true things but we have to keep learning those ten true things fresh and new forever. We are like Dori from Finding Nemo. Being Dori makes spiritual progress difficult.
Wisdom is like the bunny that lives in my front yard. I catch a glimpse of her through my window and I get SO excited and I'm like: "OH MY GOSH! LOOK!!! A BUNNY!  SHE'S RIGHT THERE AND SHE'S LOOKING RIGHT AT ME AND SHE'S SO BEEEEAAAAUUUUAUTIFUL!!!!!! So my kids run over to see and I point- but the bunny is gone already. Nothing but grass in the front yard. And they look at me all sad and annoyed and I'm like, "Huh. That's weird. I'm pretty sure I saw a bunny. Maybe not, though. Huh."
That's wisdom for me. I see and know beauty and truth for just a few moments at a time. Can't hold onto it.
Maybe the key is just to notice the bunny and be thrilled about the bunny and then describe the bunny as quickly and carefully and precisely as possible and then even after it's gone – to BELIEVE that you SAW A BUNNY. Even if you have no PROOF. Believe that you saw it. You saw it. For a moment- it was yours. Then you just wait and watch. You keep your eyes open and your heart soft and you prepare yourself to notice and be thrilled by bunnies again.
Weavers' fingers flying on the loom,
Patterns shift too fast to be discerned.
All these years of thinking
Ended up like this:
In front of all this beauty
Understanding nothing.
– Bruce Cockburn, Understanding Nothing*
 (*Found on the facebook page of one of my heroes…Brian McLaren.)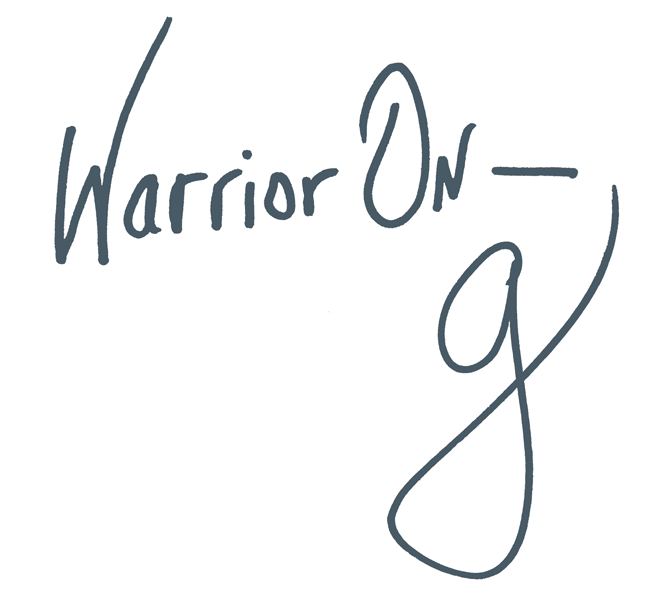 Author of the #1 New York Times Bestseller LOVE WARRIOR — ORDER HERE
Join Glennon on Facebook, Twitter, & Instagram