Like many of you, I felt deeply affected by the loss of Maya Angelou. After she rose, the void left here felt wide and deep. And I mourned the loss of the powerful example of Sisterhood that her friendship with Oprah symbolized to the world. I love Oprah, so I was comforted by the hope that with the world's weight on her shoulders, she had a woman like Mighty Maya to help her carry it.
I don't know Oprah in person, but I am a grateful student of hers and have been since a decade before I got sober. I remember – even as a lost, lost drunk – listening to her speak and knowing that the language of love, power, sisterhood, and freedom she spoke was my native tongue. Since Oprah is a person who has discovered the way the world works, she knows how to swim with the current of life. The truth is a strong current and it will carry us – if we surrender to it. I think that surrendering to life's strongest current- Love – is how Oprah travels so far, so fast, and with such grace, power, and joy.
My favorite way that Oprah swims with the current is by being a true student of life — by soaking up everything beautiful and true and allowing each new discovery to shape her into a more heavenly creature. I often feel less like Oprah is trying to teach me and more like she is allowing me to watch her learn. Every time I watch her eyes light up when encountering a new person or her whole body bolt upright when encountering a new idea I think – that's it. That is it. That's what I want. I want her constant state of wonder and gratitude and insatiable curiosity about people and truth – that's the secret to joy. The secret to joyful success is to live your life wide-eyed and open-handed – ready to receive the gift wrapped inside every person and experience, and then willing to allow everything and everyone new to change you. The secret to joy is being Ready and Willing to be dazzled by life like today is the first and last day you've got down here. To live with the zeal of a Beginner. That is what I think they mean when they say: You must become like a child to enter the kingdom of God.
I once saw Oprah tear up at Toni Morrison's suggestion that the single most loving thing a mother can do is make sure her eyes light up every time her child enters the room. And that's why Oprah feels like a mother to so many of us. Because her eyes light up when life in ANY form enters her presence. It's like the whole world is her child and she is lit up by all of us. THAT is how I want to be. When folks talk about Oprah I feel inadequate to explain my feelings and so I usually just say, "Yes. She is wonderful." That IS what Oprah is – full of wonder. And being wonder-full has nothing to do with wealth or power.  Being wonder-full – being dazzled by life — is something that each of us can choose now, today. Life and all its wonder is the one thing to which everyone with a heartbeat has access. That's one of many truths that Oprah Winfrey has taught me. And it seems like the more time I spend in her world – the quicker my eyes light up in mine.
I wrote an essay the day after Mighty Maya died and today it is being shared on Huff Post OWN. That's a very special thing to me. I have thirteen Maya quotes on my desk and one of them says this: "The desire to reach for the stars is ambitious. The desire to reach hearts is wise." And so my gratitude today is not about reaching stars. It's about reaching a heart that has changed mine. After thirty years of accepting daily gifts from Oprah – I got the opportunity to return one.
So today I'm quietly celebrating the power and beauty of one woman's heart being held by another. That is the beauty that Maya and Oprah had and that I have with Sister and that you have with the women you love and trust and march through life with. Today I feel reverence for Sisterhood. And for the power that gratitude has to build bridges between sisters who've known each other since birth or who will never meet in this life.
In Closing – LET IT BE KNOWN that today I'm supremely grateful for two things that have saved me again and again throughout my life: Good Women and Good Writing.
Thank God for Both.
Glennon
P.S. Please go here to read the essay I wrote for Oprah and Maya and please love it. Along with gratitude I am also feeling just a touch of holy terror. Sacred and scared are sisters. Thank you and I love you forever.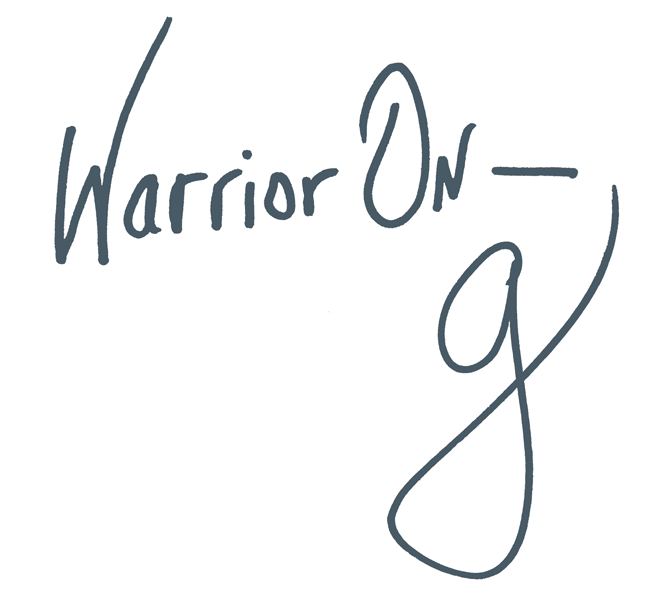 Author of the #1 New York Times Bestseller LOVE WARRIOR — ORDER HERE
Join Glennon on Facebook, Twitter, & Instagram