Yesterday was one of those days. All five of us played in the Gulf of Mexico while the sun beamed down, the breeze whispered by, and the sand warmed our feet. We felt held by all of it.  Right after I took this picture, six dolphins glided by our family. They were so close that we could see their blow holes. We could have reached down and touched them. We didn't, though, because each of us felt paralyzed by reverence. After the dolphins swam out of our sight- Tish squinted up at me and said, "Mom,  God is FLIRTING with us today!"
Oh, yes. YES. Please hold onto that truth, baby.
Please, please continue to feel yourself so madly and deeply loved by the God of the Universe that you experience everything beautiful and wonderful as a personal gift from The One determined to win you.
If you can hold onto that wonder and amazement – if you can maintain those schoolgirl tummy butterflies every time creation shows off for you – your life will be a beautiful adventure in getting to know and deepening your relationship with your Truest Love- Your Maker. That's a good life, sweetheart. Remember to let yourself be known, too. It takes two.
God's trying to get your attention. Keep NOTICING God's relentless flirtation. Allow yourself to be wooed, friends. You still got it.  That's what God's trying to tell you. God's a match maker between you and creation.
Instructions for living a life. 
Pay attention. 
Be astonished. 
Tell about it.
– Mary Oliver
Happy Sunday,
Love- G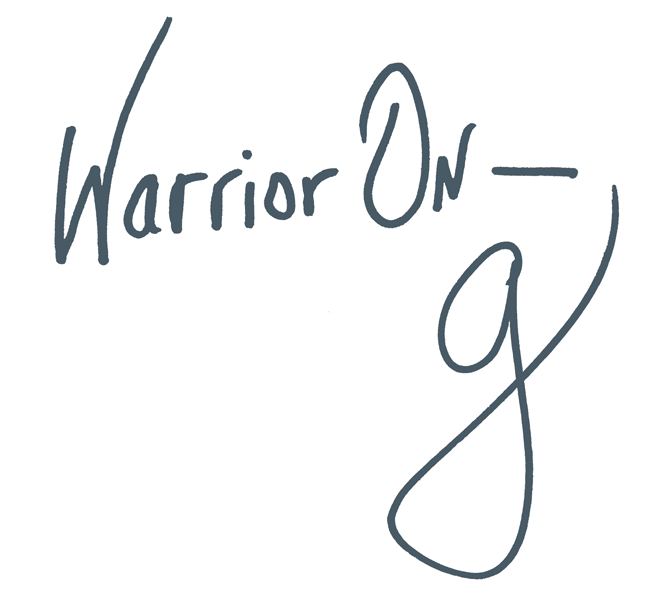 Author of the #1 New York Times Bestseller LOVE WARRIOR — ORDER HERE
Join the Momastery community on Facebook, Twitter, Instagram & Pinterest