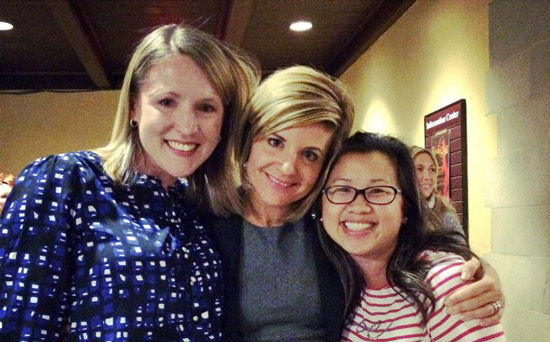 These two women approached my table last month at a book signing. The woman on the right is Chi and the one on the left is Mary.
Chi leaned over the table to whisper something to me, so I leaned towards her to listen.
Chi gestured toward Mary and said quietly:
"This is Mary. Mary is my ex-husband's girlfriend. We came here together tonight because we need to tell you a story. It's a short story, but a good one.  This woman is dating my ex-husband, and she has decided to love my son. She doesn't have to, but she chooses to. She loves him well, with her whole heart. I have never known how to thank her for making that decision. For deciding to love my son so well. I  just wanted you to know that your book is what I finally gave her to say thank you. To say thank you to Mary for loving my son."
I stared at Chi for a moment and then looked over at Mary. Mary's eyes were red, and brimming with tears. She stayed close to Chi's side. We said no more words. I stood up and walked around the table to embrace them both. We stood together and hugged and cried. Because we knew:
This is Love. What we have here is LOVE.
There is a term in carpentry called Sistering. This is how one Momastery reader defines it:
Sometimes an existing joist, which was designed to handle a certain load, becomes too weak. Maybe it was damaged by water or fire. Maybe it still has structural integrity but an addition is being constructed and the new load is going to be a lot heavier than before. Either way, now it is not as sturdy as it needs to be.
When a builder needs to strengthen that joist, she puts a new member right next to the original one and fastens the two together. Sometimes, two new joists are needed- one on either side.
Do you know what they call that?
A Sister Joist.
And builders use "Sister" as a verb, like, "We need to Sister the joists in the east bay about four feet." Even better is the nonsensical: "Sistering" as in, "Are they finished Sistering the roof rafters?"
Sometimes the load of life is too heavy for a couple. They break.  And sometimes after the breaking, they bring a new member in and place her next to the original one. Sometimes the two are fastened tightly together.
Sometimes a mama looks at her ex-husband's girlfriend and instead of thinking: Less Of My Boy's Love For Me, She thinks: More Love For My Boy.
What a strong structure this little boy will grow up in, with two sisters beside him, steadying him, bearing his load, holding him up. Mary and Chi are fastened together by their mutual love for this child. Mary and Chi are Sistering.
Sister On.
*********************
Over the years I've heard from so many of you doing the brutiful work of blending families. Based on your stories-  I acknowledge in advance that Chi and Mary's approach is not always possible and far from the only way to prove that Love Wins for blended families. Share your strategies or your HARD with us below. YOU ARE WARRIORS!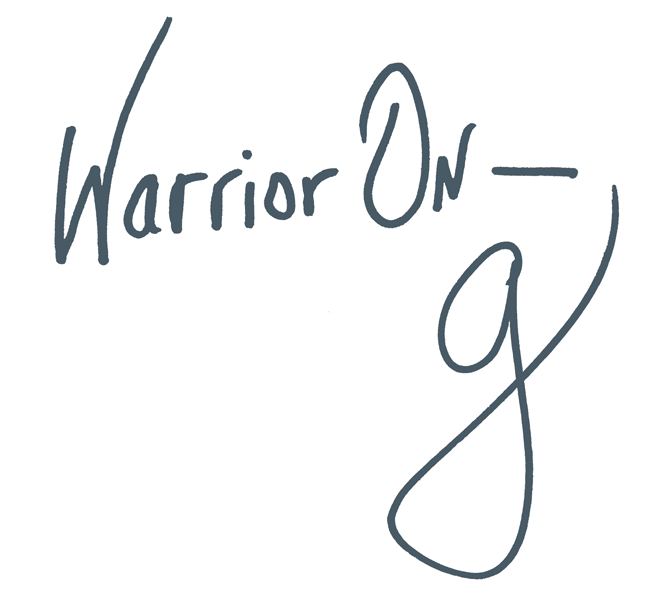 Author of the #1 New York Times Bestseller LOVE WARRIOR — ORDER HERE
Join Glennon on Facebook, Twitter, & Instagram