You guys, I just have a hot second here, but I need your attention because I just got back from therapy and have something to report. I am going to tell you all the things I learn there, because therapy is quite expensive but if 150,000 of us can benefit, then I'll feel like it's a really decent investment.
So, today my smart therapist said this:
There are three different levels of Looking at and Thinking About Other People.
Level One is the way a child sees other people. Innocent and purely.  Children, before they hit a certain level of age/experience don't see faults in others. All is good.
Level Two is when we grow up a little and "wisen up." Think teenagers.  Now we can see the faults of others clearly. And so we think it's our job to prove how smart we have become by pointing those faults out.  When we are operating at Level Two, we assume that anyone who is NOT pointing out other people's faults is naïve- or just not smart enough to see the faults. We need to educate everybody about everybody else. Many people operate this way their whole lives.
But just because people aren't pointing out each others faults doesn't mean they can't see them. Most of us CAN see each other's faults and gifts pretty clearly. But when people are operating on Level Three, they have wisened up even more. Yes- of course they see the strengths and the weaknesses in the people around them pretty clearly- just as clearly as the Level Two-ers.  But they know that usually, it's wiser and more gentle and more helpful to point out strengths and leave the weaknesses be. And they'd rather be wise, helpful and gentle than "smart."
Level Three-ers take other people in like they take in a child's orchestra concert.  Kids concerts don't sound all that good. They are a train wreck, really, when you break them down into their parts. Their parts are mostly missed notes and flats and sharps and kids crying and snotty noses and uncomfortable plastic chairs and maybe a splitting headache or two.
But when we refuse to break a kids' concert down into its imperfect parts and take it in as a whole – we realize that right there – in the midst of the mess – somehow, some really beautiful and holy music is being made. We get the chills for how lovely all the imperfect parts are together.
To folks with Level-Three eyes, people are like kids' concerts.  They don't sound perfect. They are a big old collection of faults sometimes.  But taken as a whole, they can give you the chills, they're so holy.
Dear God,
Help me look at everyone who crosses my path today through Level Three Eyes.
Love,
G
***********************************
FOR MORE RELATIONSHIP IDEAS FROM THE BEST RELATIONSHIP HUMAN BEING ON THE WHOLE ENTIRE GREEN & BLUE EARTH, AND FOR MORE WAYS TO EMBRACE THE BEAUTY IN THE MESS, SEE: THIS BOOK.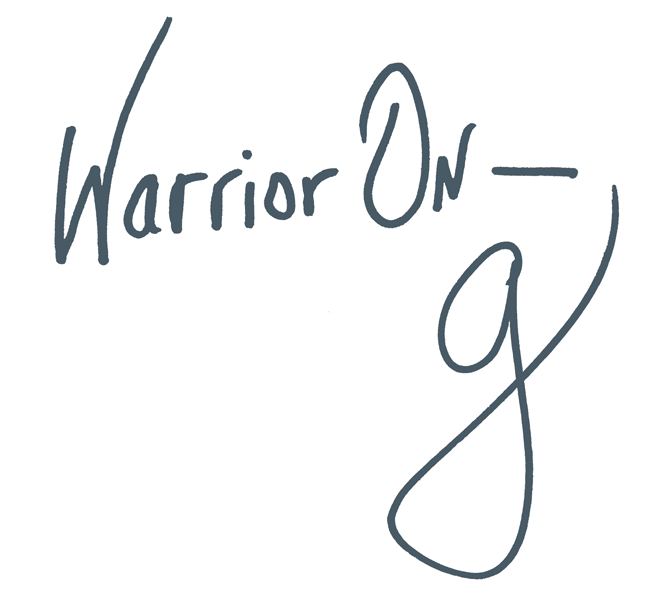 Author of the #1 New York Times Bestseller LOVE WARRIOR — ORDER HERE
Join Glennon on Facebook, Twitter, & Instagram